Photo of the Day: Framingham Schools Issue Chromebooks
FRAMINGHAM – At every school in the district, Framingham Public School employees were handing out Chromebooks to families in need today, March 21.
There was a long line at Framingham High for the distribution. It looked like drop off when school is in session, with cars out to A Street.
Families stayed in their cars, and school staff brought assigned computers and routers to the cars.
A line of cars snaked through the parking lot at McCarthy Elementary School this afternoon too.
SOURCE will have a report later, with distribution numbers.
Unofficially, SOURCE heard more than 1,000 computers were distributed this morning. There are 9,000 plus students in the public school district.
***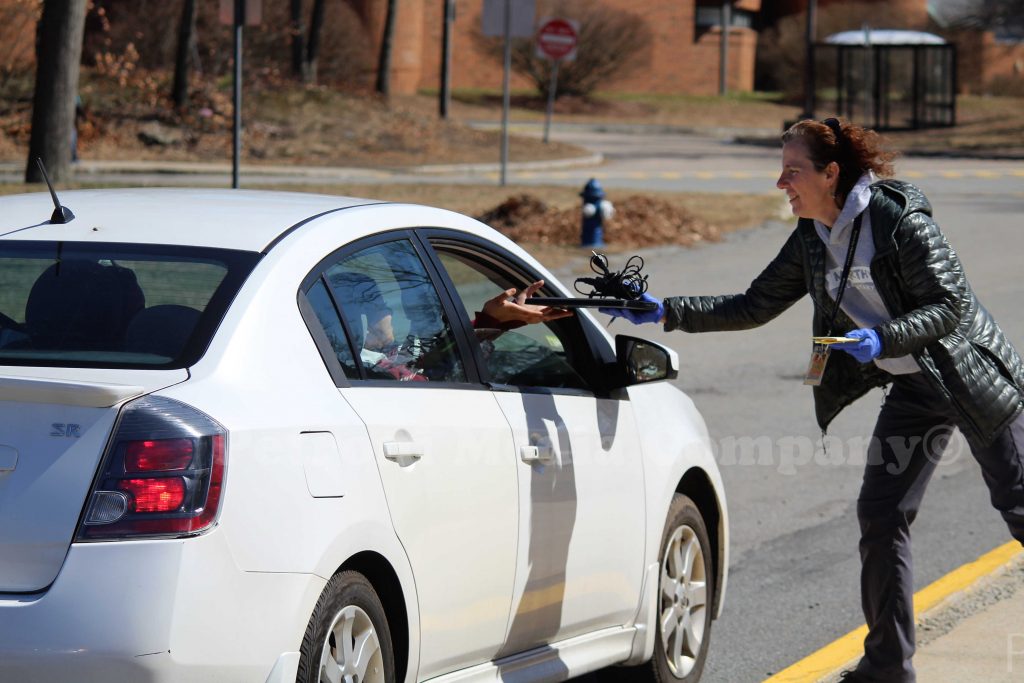 Pictured: Wearing gloves, McCarthy Elementary Vice Principal Jean Nolan hands a computer to a family in a car.