Neighbors Helping Neighbors Via Framingham Coronavirus Community Outreach Facebook Group
FRAMINGHAM – On Thursday, March 12, as the World Health Organization declared the Coronavirus (COVID-19) a pandemic, Framingham Resident Nicole Doak, was looking for a way to help her City.
She created the Framingham Coronavirus Community Outreach Facebook group.
"I started the group with the hope of connecting those who need help with those who are able to help," said Doak.
"I first suggested we reach out to each other in my neighborhood Facebook group. Almost immediately after, a friend sent me an article about grassroots efforts to mobilize city and town-wide help. I posted my suggestion to help each other in a Framingham Facebook group and it quickly took off from there," said the mother of two.
"I quickly realized there was a need for an effort to organize help efforts until the City was able to provide more information. The group serves as a source of information, a way to connect during this difficult time, and a way to come together as a community," said Doak.
The group now has more than 1,500 members (including this writer).
Doak said the goal of the group is "two-fold – helping each other while preventing the spread of the virus. The goal simply is to come together as a community and help each other out, safely and within the parameters of a quarantine."
"The first goal was to create an organized system. Right now, we have four lists that are regularly updated – the Helpers List, the Needs Help List, Resources, and Store Item Availability," said Doak.
People interested in helping can add their name on to the Helper List along with their email address and how they can help. (Addresses and phone numbers aren't publicly shared.), she explained.
Those who need help may contact a helper who is able to provide the type of help that specifically is needed from the Helpers List, explained Doak
Conversely, helpers may reach out to those who have requested help via the Needs Help List, she said.
Those who wish to remain anonymous may email us at FraminghamOutreach@gmail.com.
The group is providing a "Resource List, a list of Framingham groups and organizations that are providing special services during the coronavirus pandemic as well as a Store Item Availability List. There is a team of group members who are contacting local stores on a daily basis so that everyone is made aware of which popular items (like toilet paper and cleaning supplies) are in and out of stock at particular stores," said Doak.
"We now have flyers available for distribution in many languages and are in the process of launching our website – www.FraminghamOutreach.org," said Doak.
Since launching last week the group as "helped Framingham community members who were without recourse and in need. We also have become a model for other towns and communities. People from other towns and communities have reached out, asking to replicate what we have created," said Doak.
The work is time-consuming.
"This has required a lot of time, effort, and team-building. I have an incredible group of women who have been just as passionate in getting the group off the ground. The only way for the group to succeed is by people participating. And the outpouring of people ready to help is amazing. There is a fleet of volunteers, waiting in the wings. So, if anyone needs help, please reach out! We're eager to help," said Doak.
There are several ways Framingham residents can help, she explained.
"The most important way to help is by doing your part to reduce the spread of infection. The Source and the City of Framingham have announced several volunteer and donation opportunities that support City-wide initiatives, specifically volunteer opportunities at the food stations and donations for Daniel's Table. We have been directing people to those initiatives. We don't want to take away from the City's programs; we want to supplement them," said Doak.

"Residents also may volunteer to be a Helper via our group. There are many people who are in quarantine and need help with grocery pickup and drop off. I see our group of Helpers as having a significant impact on those who simply need items brought to them," said Doak.
Anyone in need should first refer to the resources the City of Framingham provided. Seniors in need should contact the Callahan Senior Center at (508) 532-5980.
And of course, anyone in need may contact us at FraminghamOutreach@gmail.com or through our website at http://www.FraminghamOutreach.org, said Doak.
Doak said "food for those who are food insecure, items and groceries for those who are home-bound, and guidance," is the biggest need at the moment.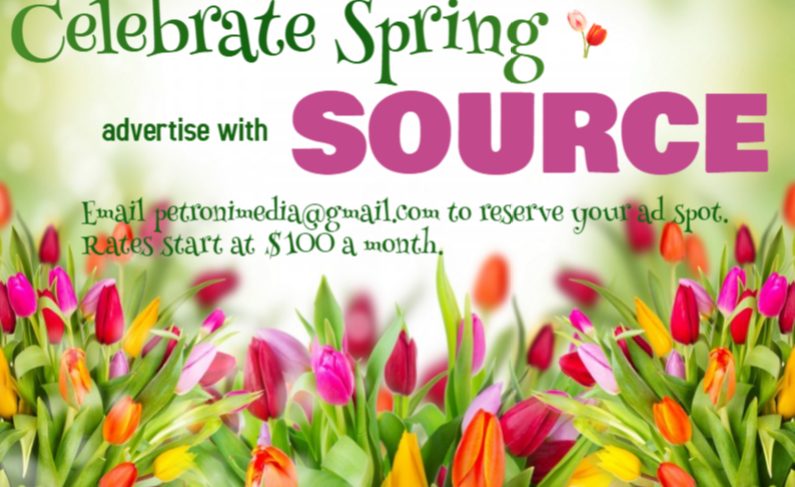 " This is such a new, unknown experience. It's like preparing for a massive storm, except we don't know what this storm is going to do or the impact it will have. Other than meeting basic needs, I think people feel the need to reach out to one another whether it be for reassurance or for giving/receiving help."
"It's going to be ok. All we need to do is wash our hands, keep our distance for a while, and be kind to each other. We're all in this together," said Doak.
Below are flyers about the group in English, Spanish, Portuguese, and Hindi.