Framingham To Offer 5 Days of Early Voting For Presidential Primary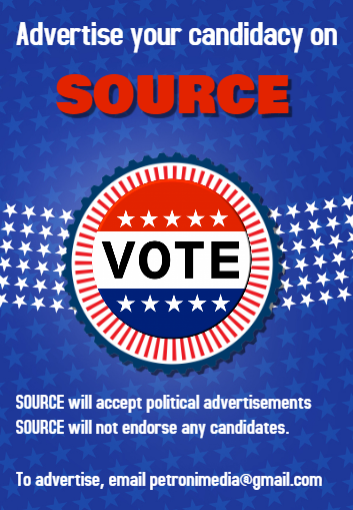 FRAMINGHAM – The City of Framingham will offer five days of early voting in anticipation of the Presidential primary on Tuesday, March 3.
With a large turnout expected for Super Tuesday voting in the Commonwealth, the state is allowing early voting for February 24 through February 28.
Early voting in Framingham will take place at City Hall and at the Christa McAuliffe Library branch on Water Street.
The schedule is below.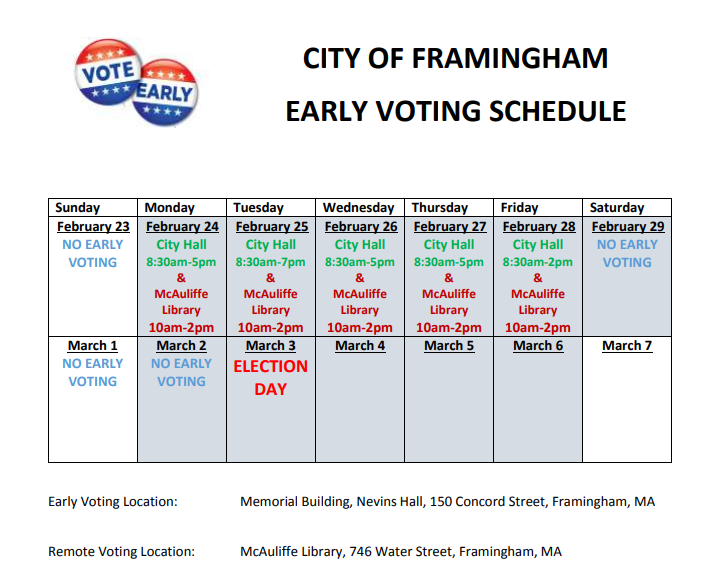 Only those registered to vote by Wednesday, February 12 at 8 p.m. can participate in the primary.
If you prefer to cast your ballot by mail, you may submit an early ballot application to your local election official.
Early ballots will be mailed at the beginning of the early voting period, no earlier than February 24.
If you will be out of town on March 3, you have a disability, or you have a religious belief which prevents you from going to your polling place, you qualify for an absentee ballot.
Absentee ballots are available sooner than early ballots.
There are 15 Democrats on the Super Tuesday ballot for president.