UPDATED: Administration Adjusts Proposed 2020-21 Calendar; Framingham School Committee Approves Unanimously
First published on 5:57 p.m. Last updated at 9:03 p.m.
***
FRAMINGHAM – The Framingham Public School administration has made changes to the proposed 2020-21 school calendar based on feedback from parents.
UPDATE: The 9-member School Committee voted unanimously to accept the calendar for the 2020-21 school year.
The school district received more than 160 responses to its survey on the calendar. The comments included parents, educators, and community members.
"We read everybody's input," said Tremblay.
"This is a good compromise," said Superintendent Bob Tremblay tonight at the School Committee meeting.
HERE IS THE CALENDAR AS VOTED BY THE SCHOOL COMMITTEE.
"We adjusted the start date, as there was a feeling rushing summer to school," said Tremblay. "But we' not able to start after Labor Day."
Labor Day falls on September 7.
"Based on community feedback we found a compromise and now propose starting school during the week of August 31st instead of August 24th. Many people requested a school start after Labor Day, however, doing so is problematic given the late date in 2020 as that could extend the school year beyond June 30th with snow days and we cannot have that happen," said the school district in an announcement tonight, February 5.
The district also moved the professional development day from September 1 to October 9 to create an extended long weekend for families, aligning with Columbus Day / Indigenous Peoples' Day.
"It also gives a bit of a buffer from the first PD (professional development) day on August 31," said the district.
"Although the full days of Rosh Hashanah fall on a weekend in 2020, we adjusted for the first night of Rosh Hashanah (9/18/2020) to be an early release day," said the district.
"We gave back the first night," said Tremblay.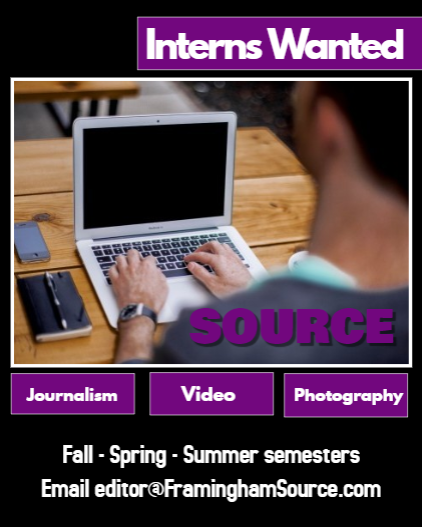 "I appreciate your distinction between a half-day and an early release day," said District 3 School Committee member Scott Wadland, who questioned why there are any half days.
UPDATED: Lunch is not served on half days to middle and high school students.
Wadland made a motion to have no half days in the 2020-21 school year.
"The second 'Family, Friends, and Neighbor' Day' now aligns with a term start vs. a term end which may relieve stress for High School students (moved from October 29th to November 5th)," announced the district.
Feedback from the high school prompted this shift for no homework night, said Tremblay to the School Committee.
Despite some feedback from some for a half-day or no school on December 23, the district made no change to that holiday week and it is a full day of school.
February and April vacations are still in the calendar. Tremblay said there was feedback to keep both weeks and eliminate one vacation week to the district.
The last day of school (180th day) is on June 21st.
The 185th day is now June 28th.
"It is a little tight, and not a lot of wiggle room," said Tremblay.
District 3 School Committee member Wadland wanted a plan on what the district will do if we go past the 185th day of school, due to snow or other issues.
"We hit all of our targets with this calendar," said Tremblay. "I think it is good product."
"I like that students don't have school on presidential elections, due to all the strangers in the school," said District 1 School Committee member Beverly Hugo.
Tremblay said maybe next time the district will roll out a 2-year calendar, to help families plan summer camps and vacations.