149 Framingham High Students Awarded John & Abigail Adams Scholarship
FRAMINGHAM – Almost 150 Framingham High students in the Class of 2020 have been awarded a John and Abigail Adams Scholarship from the Commonwealth of Massachusetts.
The John and Abigail Adams Scholarship provides a tuition waiver for up to eight semesters of undergraduate education at a Massachusetts state college or university.
The scholarship covers tuition only; fees and room and board are not included. Click here to see the value of the scholarship
In order to be eligible for the John and Abigail Adams Scholarship, Massachusetts public high school students must
score at the Advanced performance level on one of the three high school state assessment tests in ELA, Mathematics, or STE (Biology, Chemistry, Introductory Physics, or Technology/Engineering); and
score at the Proficient level or higher on the remaining two high school state assessment tests; and
have combined scores from the three tests that place them in the top 25 percent of students in the graduating class in their district.
Scholarship eligibility is based on each student's first attempt at taking the spring grade 10 MCAS tests in ELA and Mathematics (and for students in the class of 2016 and beyond, first attempt at taking one of the four STE tests).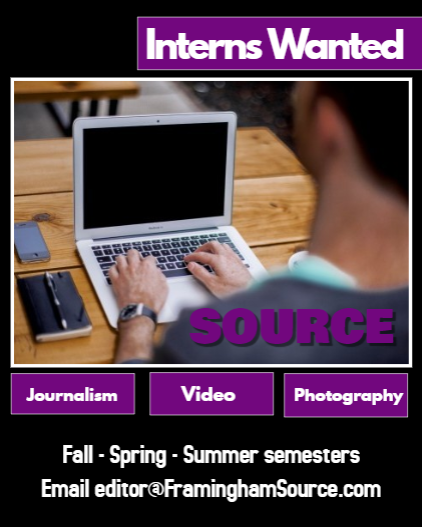 In order to receive the scholarship, a student must be enrolled in a Massachusetts public high school in his or her senior year.
In order to claim the Adams Scholarship, the student must
be a permanent legal resident of Massachusetts for at least one year prior to entering college as a freshman;
United States Citizen or a non-citizen authorized by the federal government to live and work in the United States on a temporary or permanent basis;
be a graduate of a Massachusetts public high school;
be accepted at a Massachusetts public college or university;
complete the online Free Application for Federal Student Aid (FAFSA);
submit the Adams Scholarship award letter to the financial aid office; and
enroll as a full-time student.
To continue receiving the Adams Scholarship, a student must
be enrolled full-time at a public higher education institution;
maintain a cumulative Grade Point Average (GPA) of 3.0 on all college work; and
annually complete the FAFSA.
Framingham High had 149 students from the Class of 2020 qualify for the scholarship. There are just over 555 students in the senior class.
They are:
Editor's Note: List was provided to SOURCE by Framingham High
ABDALLA, MARIANNA CHAVES
ALLEN, JAMES WILLIAM
ANASTASI, SARA ROSE
ANDREWS, CONNOR GREGORY
BADARACCO, ALEXANDER
BALCOS, YONARA GUIRNELA
BASTOW, HEATH BLACKINTON
BENOIT, JAKE CHARLES
BENTON, KAITLIN
BERTOLINO, ANNA CLAIRE
BLAIS, ALLISON YVETTE
BLAIS, ISABELLE ROSE
BLUMER, ZACK GUERNSEY
BOGOVICH, BRADLEY BLAISE
BORTOLOTTI, GABRIELLA
BRADY, CARLY RAYE
CABLE, SONIA
CAHN, ALEXANDRA
CALDER, HADLEY MERCEDEZ
CAMACHO, IVYJOLIE
CARNEY, CHARLOTTE FAITH
CARVALHO, GABRIELE SILVA
CASALE, THOMAS EDWARD
CHAN, JACQUELINE EMILY
CHAN, LIANA GRACE
CHAN, TIFFANY SAMANTHA
CHANSKY, BRIAN JACOB
CHAPARIAN, BEIYNA
COHEN, ELIANA RUTHIE
CONNOR, MAXWELL JAMES
COSGROVE, ERIC VINCENT
COSTA, REINALDO SALTOS
CROTTY, NICHOLAS DANIEL
CRUZ, MARIO JUNIOR
CRUZADO, JENNIZARET
CURRY, BROOKE GIVENS
CURTIS, SAMANTHA KATHERINE
DELANEY, ELIZABETH RAYAN
DESIMONE, MARLEY ELIZABETH
DIBB, LIVIA DOMENICA
DOCARMO, VITORIA CAROLINE
DOSSANTOS, LETICIA SOARES
DOWNES, BRENDAN AARON
DRAPEAU, MARISSA ROSE
DRESSER, MIKAYLA MARLEE
EDELMAN, REILLY CHRISTINE
ELLSWORTH, KATHLEEN ANN
ENOCH, ABIGAIL OLIVIA
ENRIQUEZ, JENNIFER JANE
FEINBLATT, MICHAEL EDWARD
FISHER, PAIGE EMILY
FISHMAN, CHARLOTTE ROSE
FLOOD, SABRINA ROSE
GARCIA, JOSEPH RICHARD
GARRETT, ISOBE MAMIE
GHOZAYEL, ADAM FADEL
GLAZER, JOELLE MARIE
GORDON, AVA MONIQUE
GUEVARACACERES, AARON ALE
HAMPTON, CECELIA ANNE
HANCOCK, THOMAS YIN
HANSEN, ELIZABETH GRACE
HARMON, JACK THOMAS
HARROD, KIRSTEN ELIZABETH
HEINEMAN, NICHOLAS GEORGE
HELWIG, ANDREW DAVID
HERMANSON, DYLAN THOMAS
HERSCOVICI, FIANA SOPHIE
HIRSCH, BROOKE LYNNKARAS
HOLMAN, BROOKE GWYNETHDAW
HOM, MATTHEW HENRY
HONDA, LUCAS HENRIQUESOUZ
JARRAR, SEREEN
JULIAO, LUINY NEVESLYNE
KAWAKAMI, MAYA MARIE
KHACHATRIAN, LEREMANUEL
KINZ, NOLAN ALEXANDER
KISLER, LEONE JACOB
KOVAR, MOLLY JADE
LAFOUNTAIN, SHAWN ANDRE
LANDSIEDEL, JOHN EDWARD
LAVITMAN, DANIEL MICHAEL
LEE, ETHAN MICHAEL
LESSING, TREY DANIELS
LEUNG, JAZLYNN CHOIKEW
LOCKE, ISABELLA ROSE
LOPEZ, DAMARIS MICHELLE
LUZ, CATHERINE OLIVIA
LYONS, MATTHEW CHRISTOPHER

MAC, CANDICE FONG
MARSHALL, LUCAS DANIEL
MARTINSMADRONA, DIMITRY L
MASCIOLI, NICOLE ELYSE
MAZARIEGOS, CAROLINE
MELO, GUILHERME
MENDUM, ANNABEL RACHAEL
MILGRAM, JENNIFER IRENE
MONESTIME, VIENNA SKYE
MONKO, LUCAS WHITING
MOURAO, BRENDON
MUSZKA, ANDREA
NEWMAN, ANNELIESE ROSE
NOVELLO, NICHOLAS GEORGE
OBERG, BENJAMIN JOHN
OLEARY, TATUM SHEA
OSTFELD, MIA DOROTHY
OTERI, KATELYN MARK

PEARCE, CHLOE ANGELA
PEARCE, HANNAH SUZANNE
PERREAULT, BROOKE ELIZABETH
PHIPPS, LIAM CHRISTOPHER
POLLAK, BENJAMIN TURNER
QI, BRENDAN DANXIONG

RAMACHANDRULA, ARJUN
RICHARD, VIRGINIA LEE

SALHOTRA, VICKY
SALLS, ANDREW DAVID
SCANLON, HELEN MICHELLE
SCARIA, LARA KARINA
SCHNEIDERMAN, CHLOE HOPE
SCOLLARD, OWEN LUKE
SECORA, EMILY GABRIELLE
SERODY, AUSTIN COLE
SHAH, SAMEER ANANG
SHCHERBAKOV, DENNIS
SHEK, ARIELLE
SHERWOOD, ALEXANDER JOHN
SIDMORE, MEGAN LI
SILVER, ARIELLE KIANA
SINHA, DIVYA
SPEAR, MADILYN KATE
SPRING, LUKE HENRY
STEENBRUGGEN, JOHN
STEINBERG, ANDREW JACOB
STELMACH, WILLIAM
SULLIVAN, BRENNA ANN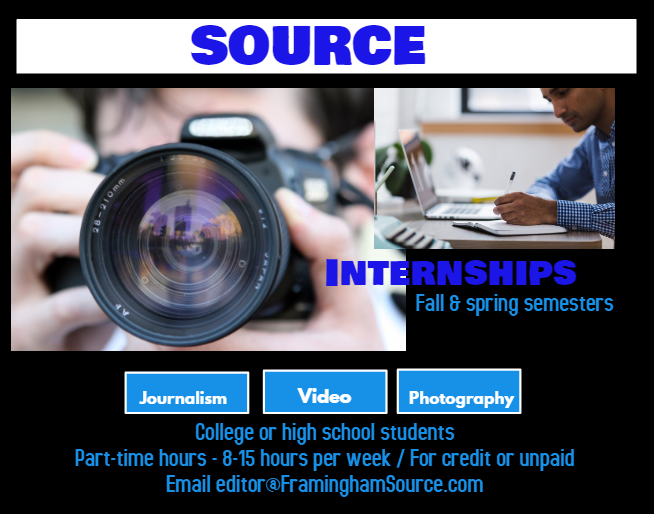 TJINLIMON, MARC CLAUDIO
TOSI, JESSICA RUTH
TRODERMAN, MAXWELL EVAN
USELOFF, MIA GABRIELLE
VANAELSTYN, HAILEY ANN
VITALINO, ANNE KAROLYNNE

WADLAND, JILLIAN BOWEN
WADLAND, JOCELYN FAIRBANK
WHITING, SAMUEL JAMES
WHITNEY, KAYLA NANCY
WILCOX, TRISTAN LEE
WONG, LUCILLE ALLISON
XU, REID