Wrestlers Finish 3rd at Chelmsford Invitational; Zigmont Wins 106 Pound Title
CHELMSFORD – The Framingham High wrestling team finished third out of 23 teams at the Chelmsford Invitational tournament Saturday, January 11.
Concord, New Hampshire won the tournament. The host team finished second.
The Flyers are 5-4 this season.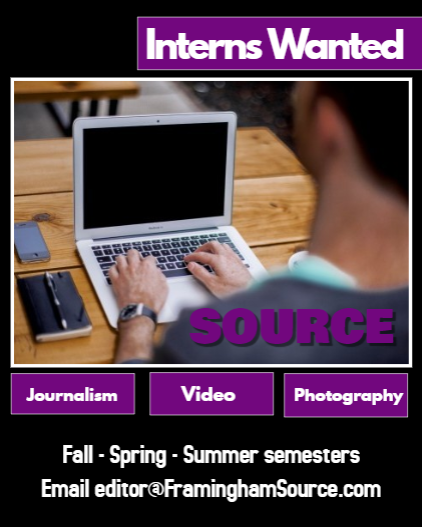 "We had five place winners and one individual champion," said Framingham High wrestling coach Erik Delehanty.
Nolan Zigmont won the 106-pound title for Framingham. He is now 18-2 overall this season.
Patrick Quigley, who is 15-1 this season, was sick and did not compete in Chelmsford.
Framingham wrestler Gui Mendes finished second overall at 120 pounds.
Nick Crotty took third place at the tournament at 152 pounds. He is now 18-3 this season.
Mario Cruz finished in fifth place in Chelmsford at 170 pounds.
Flyer Brady Morgan took sixth place at 285 pounds in the tournament.

Yesterday's "performance was a great team performance. We had wrestlers scoring and winning matches who have struggled early in the season. We didn't need to lean on our strongest wrestlers to place this high. Luis Mendes (113 pounds), Griffin Yarmaloff (182), Wilmur Lorenzo (195) and Brady Morgan (285) all won several matches on the day to help us in our 3rd place finish," said Delehanty.
The Flyers will host the Wildcats of Weymouth High on Wednesday at 6 p.m.
***
Photos submitted to SOURCE