Framingham District 9 City Councilor Wants To Host Community Forum After Double Homicide
FRAMINGHAM – After a double homicide of a father and son in District 9 on Friday, night, the District 9 City Councilor Tracey Bryant announced Sunday morning a community forum will be held soon.
" My heart goes out to all of us, as we recover from Friday night's shooting on a street that runs through the heart of our neighborhood; particularly while we are still mourning the loss of one of our young women," wrote Bryant on social media at 3:41 a.m. Sunday.
"I am sure that Friday night's gunfire has left residents, particularly District 9 parents feeling fearful and/or unsettled. The safety, health and well-being of our children is first and foremost. While I agree with police that Friday's shooting was very likely an isolated incident, in light of this 'double homicide', on the heels of the senseless murder of one of District 9's daughters, I and other District 9 community leaders will be hosting a community forum for the residents," wrote Bryant.
Superintendent of Schools Robert Tremblay said "please know that Framingham Public Schools stands ready to help any children who seek counseling support in the wake" of these shootings. If anyone needs help, he said to email him at rtremblay@framingham.k12.ma.us
"This incident is another tragedy for both the neighborhood and the community as a whole. It goes without saying that my sympathy goes to the victims and their families," said City Council Chair George P. King Jr. on Saturday.
"My heart goes out to the family and friends of the victims of last night's shooting," said State Rep. Jack Patrick Lewis, who represents that District 9. "I have great faith in DA Marian Ryan and Chief Trask's investigation. May we come together to reflect on these recent acts of violence, heal the wounds between us, and work towards a stronger, safer community."
This is the third murder in District 9 since October 2019.
Jamee Ammons-Maddrey, 27, was stabbed to death inside her Interfaith Terrace apartment in Framingham on October 21.
Maria Rosado, the director of the newly-opened Pelham Lifelong Learning Center, has offered the Center for this much needed community meeting, wrote Bryant.
The shootings took place within walking distance of the new center.
Details of the community form have not yet been announced.
UPDATE: Mayor Yvonne Spicer issued a statement on the Friday night double homicide at 9:27 a.m. on Sunday. Click here to read it.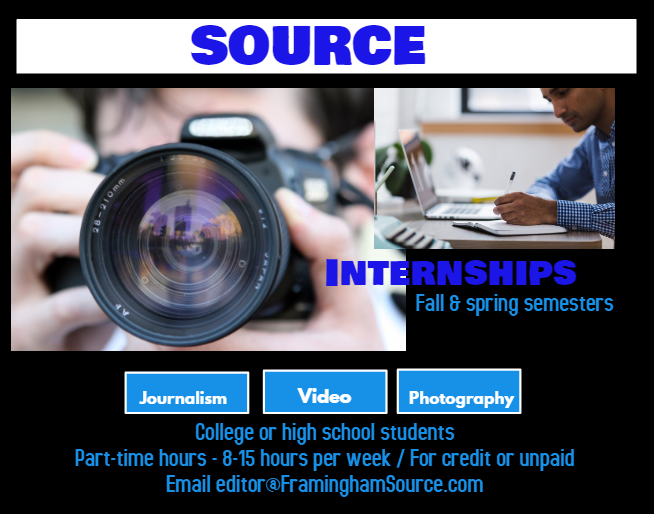 On Friday night, just after 11:30, police were called to Pelham Apartments neighborhood for reports of multiple gunshots.
"Upon arrival, police located a father and son who appeared to have sustained gunshot wounds. James "Manny" Wade, 45, of Framingham was transported to MetroWest Medical Center where he subsequently died from his injuries," said the District Attorney's office.
"His son, James Wade, 24, of Framingham, was pronounced dead as the result of apparent gunshot wounds on scene," said the District Attorney's office.
The two victims were not residents of the apartments located where the shooting occurred, said the District Attorney's office.