10 Who Could Be On The Ballot For Framingham Mayor in 2021
FRAMINGHAM – The first 4-year term of the City of Framingham's first-ever mayor is half over.
Mayor Yvonne Spicer will give her State of the City address on Thursday night at Nevins Hall.
Last month, Spicer's campaign sent out emails to subscribers asking them to donate to her "reelection campaign."
The emails said those two words – "reelection campaign."
Mayor Spicer later said she was not ready to officially announce a re-election campaign.
However, there are already whispers and discussions going on in the City of Framingham on who may be on that ballot for Mayor in 2021.
The City will elect just its second mayor (or re-elect its first Mayor) in November 2021.
National publications, like The Hill speculate on who may run for President. The Boston Globe started speculating who could run for Governor of the Commonwealth in 2022, days after Gov. Charlie Baker was re-elected in 2018.
So, SOURCE decided to speculate who could be on that 2021 ballot for mayor and emailed 9 potential candidates to see what they had to say now in January 2020.
All nine were asked: "Do you see yourself as a candidate? Do you plan to run for mayor?"
***
The name heard most often as a challenger to Mayor Yvonne Spicer is State Rep. Jack Patrick Lewis.
A very progressive Democrat, Rep. Lewis was sworn in as a member of the Massachusetts House of Representatives on January 4, 2017. He replaced retiring State Rep. Tom Sannicandro of Ashland. Rep. Lewis represents one-third of the Precincts in Framingham and all of Town of Ashland.
"As speculation turns to future elections, now is not the time for further divisiveness or the resurrecting and rehashing of yesterday's battles. Instead our diverse community needs to move forward, begin necessary healing, and work towards a shared and prosperous future." Lewis said "I will be launching my re-election campaign for state representative in the months ahead. Details will be available soon, but you count on locally-brewed refreshments and treats at a fun event for the entire family."
Another name mentioned as a potential mayoral candidate is former City Councilor Dennis Giombetti, who served 9 years as a Selectman, and was chair of the City of Framingham's first City Council. He chose not to seek re-election as District 5 City Councilor and works for current Senate President Karen Spilka.
"Over the years the one thing I learned in politics with both my political career as well as others is that "you never say never"…," said Giombetti to SOURCE.
Newly-elected City Council Chair George P. King. Jr.'s name is also mentioned as a potential mayor candidate.
King served as a former Framingham Town Manager, served as a school administrator, and recently-became a lawyer. He has both the day-to-day administrative skills as well as political skills to be mayor.
He ran for re-election for at-large City Councilor in November and received the most votes. Earlier this month, he was elected chair of the 11-member City Council for the next two years.
"It is flattering to be mentioned, and I guess you never say never in this kind of things, but I think it is way too early for such posturing," said King to Source this weekend. "We have a lot of challenging issues we are facing and I plan to spend my time focusing on doing a good job as Chairman of the Council."
Another name mentioned is out-going City Councilor At-Large Cheryl Tully Stoll. She was the last chair of the Town of Framingham Board of Selectmen, and received the most votes for City Council in 2017. She chose not to seek re-election to the City Council in 2019.
"I've only been off of the council for eleven days," said Tully Stoll to SOURCE this weekend. "There's a lot of runway between now and the next election cycle. I won't be making the decision whether or not I am going to run for another few months."
Another City Councilor who could be on the ballot is District 3 City Councilor Adam Steiner. He was just re-elected for a second term and was elected vice-chair of the 11-member City Council.
"I do not have any plans to run for Mayor. I am focused on doing the best I can as a City Councilor," said Steiner.
Adam Freudberg, who served as chair of the first-ever City of Framingham School Committee, and was just re-elected chair for his second term, could be on the mayoral ballot in 2021, but the District 4 School Committee member said this weekend "I'm excited about the new School Committee and the opportunity I have with them to make more positive impacts in our schools. I have no plans to seek any other office."
Steiner and Freudberg are not the only Adams, mentioned for mayor in 2021.
Former School Committee member and former Charter Commissioner Adam Blumer, whose mother was a state representative, has been mentioned by several in the City of Framingham as a mayoral candidate. Blumer also served on Mayor Spicer's transition team and on the charter review board.
"I'm flattered that someone would think of me, but I love my current job and have no interest in running for Mayor," said Blumer to SOURCE this weekend. "As a person and as a social studies teacher, I believe elections are a really important way for people to share their visions for what they want Framingham to be and how to get there. I hope that a number of candidate do run and there is a rich debate of ideas and active community involvement."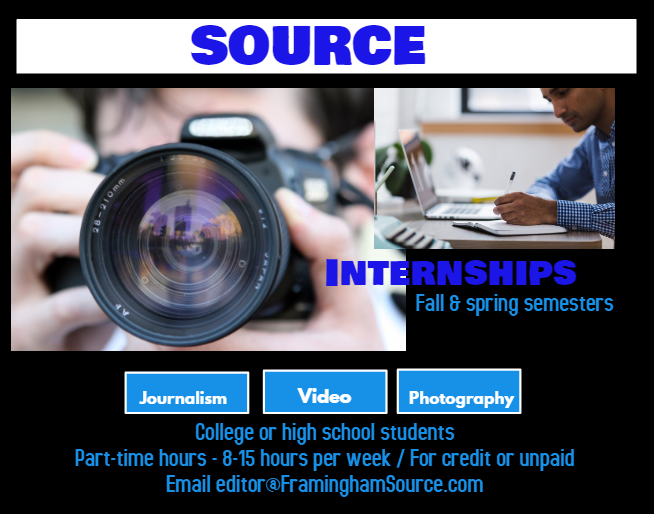 Newly-elected District 8 City Councilor John Stefanini's name comes up often as a potential mayoral candidate in 2021. The former Framingham Selectman, State Representative, and elected Charter Commissioner lost to Spicer in 2017, in the City's first mayoral election.
But Stefanini said this weekend "I am exclusively focused on the incredible amount of work facing our municipal government. There is a time and place for campaigning, and now is not that time; it is time to roll up our sleeves and govern."
One more name to consider is long-time School Committee member Beverly Hugo.
She was just re-elected for her second term as District 1 School Committee, but when she was elected to the town of Framingham's School Committee she served community-wide, and thus had community-wide support back then.
Hugo is the longest-serving member of the School Committee, and is past president of the Massachusetts Association of School Committees. She is also heads up the Framingham Democratic Committee.
"My immediate goal, as a member of the newly-elected leadership of Framingham, is to work to our individual and collective abilities to ensure that, as a direct result of our leadership and collaboration, the City of Framingham is a better place to live, learn, work and play," said Hugo on Saturday. "My long-term goal is to do whatever is needed to have a significant impact within our borders and beyond. What that looks like, it is too early to tell."
In 2017, many unknown political figures, including Spicer, campaigned for mayor. Spicer was elected to Framingham Town Meeting in 2016 before she ran for mayor, and won.
Among those mayoral candidate unknowns in 2017 was Priscila Sousa, who was recently elected to the 9-member Framingham School Committee representing District 5.
Others who tossed their name in for a run for mayor back in 2017 were Town Meeting member Dhruba Sen, Joshua Horrigan, attorney Mark Tilden, and Benjamin Neves-Grigg Sr.
The 2021 race for mayor could see several new unknowns on the ballot, or perhaps several or have served or still serve on the City Council or School Committee could decide to challenge Spicer.
It's early, but with the word "re-election campaign" out of the gate, several are thinking about becoming Mayor, even if they don't want to go officially on the record for the position that pays more than $185,000 a year.