UPDATED: Father-Son Dead in Double Shooting in Framingham
First posted at 6:53 a.m. Last updated with names of victims at 5:30 p.m..
***
FRAMINGHAM – A father-son have died after a double shooting in Framingham Friday night.
One victim was found on Second Street. The second victim was found on Beaver Terrace Circle.
Residents in the neighborhood reported hearing about a half dozen gunshots to police. The shooting took place at Pelham Apartments. The shooting was near the new Pelham Recreation Center.
Last night at approximately 11:37 p.m. Framingham Police responded to 911 calls of shots fired, said the District Attorney's office tonight at 5:30 p.m.
"Upon arrival, police located a father and son who appeared to have sustained gunshot wounds.  James "Manny" Wade, 45, of Framingham was transported to MetroWest Medical Center where he subsequently died from his injuries," said the District Attorney's office.
"His son, James Wade, 24, of Framingham, was pronounced dead as the result of apparent gunshot wounds on scene," said the District Attorney's office.
The two victims were not residents of the apartments located where the shooting occurred, said the District Attorney's office.
The Middlesex District Attorney's office and the Framingham Police said Saturday morning that a "preliminary investigation suggests this was an isolated incident."
"The investigation is open and ongoing and no arrests have been made," said DA's office and the Framingham Police in a statement Saturday morning.
SOURCE requested a statement from Mayor Yvonne Spicer.
Just before 3 p.m., the mayor's office re-sent the statement from the District Attorney and Police Department from this morning as the statement, with no quote from Mayor Spicer.
This is the third murder in District 9 since October 2019. Jamee Ammons-Maddrey, 27, was stabbed to death inside her Interfaith Terrace apartment in Framingham on October 21.
"This incident is another tragedy for both the neighborhood and the community as a whole. It goes without saying that my sympathy goes to the victims and their families," said City Council Chair George P. King Jr.
"I have heard from several concerned constituents and I understand their apprehension, but I really can't add any more context or information beyond what I have read.  I inquired of the Mayor earlier but have yet to hear from her.  I hope the D.A. and the Mayor make a statement soon to reassure the community," said Councilor King, early Saturday afternoon.
"My heart goes out to the family and friends of the victims of last night's shooting," said State Rep. Jack Patrick Lewis, who represents that District. "I have great faith in DA Marian Ryan and Chief Trask's investigation. May we come together to reflect on these recent acts of violence, heal the wounds between us, and work towards a stronger, safer community."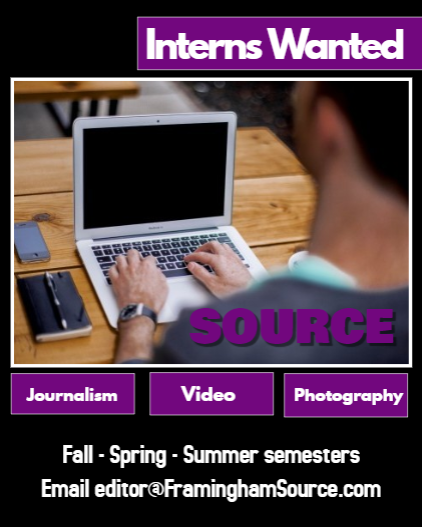 If anyone has any information on the shootings, they can contact police through their new anonymous tip app.
The Framingham PD app is available for download for free via the Google Play Store, iTunes App Store.
Residents in Framingham without a smartphone can share information with police by sending an anonymous text tip via their cell phone to police by texting keyword FPDTIPS and their message/tip to 847411 (tip411). Anonymous web tips can also be submitted through the department's website at www.framinghamma.gov/police.