Flyers Defeat Redhawks 63-36; Woodhouse and Malieswski Win Field Events
BOSTON – The Framingham High boys indoor track & field team defeated the Redhawks of Natick High School at the Reggie Lewis Center in Boston Thursday, January 9.
The Flyers won 63-36.
Framingham is now 2-2, under head coach Chris Collins.
Framingham junior won the high jump with a leap of 5 feet. Sophomore Antonio Rivera came in second for Framingham.
Rivera won the 55-meter dash in 6.82 seconds for Framingham. Natick junior Avery Lemieux finished second in 7.02 seconds, with senior teammate Austin Kay third in 7.07 seconds.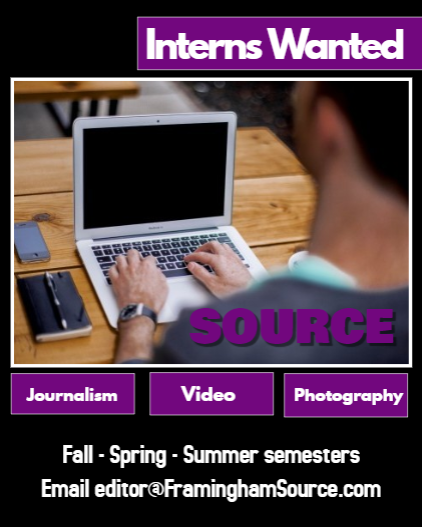 Framingham senior Brad Woodhouse won the shot put with a personal best throw of 40 feet, 8-inches. Natick senior William Haskell was second with a throw of 39 feet 10.75 inches. Flyer Senior Alex Badaracco was third at 37 feet, 11 inches. It was a personal best for him.
Redhawk Lemieux won the long jump at 18-feet 9.75 inches. Framingham senior Michael Feinblatt was second with a jump of 18 feet 2.25 inches. It was a personal best for the Flyer. Natick junior Daniel Bartlett was third with a personal-best 18 feet, 1.25 inches.
The Flyers swept the hurdles event, with a trio of juniors. Finn Lawson won the event with a personal best time of 8.26 seconds. Sed Lomami was second in 8.59 seconds. Colin Jones was third in 9.28 seconds.
Natick was disqualified in the sprint relay, but won the 4 by 400-meter relay.
Framingham freshman Sam Burgess won the mile event in4:50.59 minutes. Redhawk sophomore Fin Greene was second in 4:57.64 minutes, a personal best for him. Framingham sophomore Shand Seiffert was third in 5:00.26 minutes.
Framingham finished 1-2 in the 2-mile event. Sophomore Arnav Singh won the event in 10:31.71 minutes. Senior Alex Thurber was second in 10:54.15 minutes. Redhawk Flynn was third in 10:58.90 minutes.
Natick swept the 1,000-meter event. Senior Matthew George won in a personal best time of 2:38.28 minutes. Junior Peter Briggs was second in 2:45.12 minutes. Senior Kaeden Berry was third in 2:46.83 minutes.
Framingham finished 1-2 in the 600-meter event. Flyer senior Michael Feinblatt, in a personal best time of 1:32.08 minutes, crossed the finish line first. Framingham junior Chris Kelly was second in 1:34.49 minutes, a personal best.
Framingham senior Angel Martinez won the 300-meter event in 39.11 seconds, his best time this season.
Next up for the Flyers is the Division 1 relays on January 18.
The next meet is January 23 at the Reggie Lewis Center in Boston.