Framingham Alpine Ski Team Opens 7th Season Thursday
FRAMINGHAM – From the top of Blue Hills in Canton, the Framingham High Ski Team had its first on-snow practice Monday night.
Despite the weather, the local ski hills, Blue Hills & Ski Ward make just enough snow to get the season started, said the team's head coach.
The alpine team's first race is Thursday night at Ski Ward in Shrewsbury. Race starts at 7 p.m.
"It is a building season for both the girls' and boys' teams. Both teams have potential this year to score points. This is the goal for the team," said head coach Roni Sue Bower.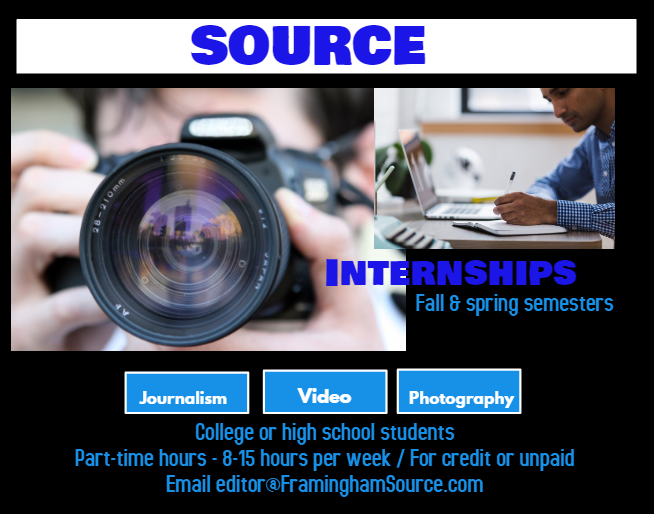 Last year, first-time racers Qwynn Kobertz and Marissa Drapeau earned points but it was not enough to move head of the other teams in the league.
This year as a sophomore and senior captain the two should be able to continue scoring points at all of the races if they stay on their
feet and are aggressive in the course.
Hoping to gain more experience in the tough and usually icy courses are Captain Maya Kawakami, junior Myra Grossman, junior Katie Knox (currently on the injured list), junior Jacquie Luria, and freshmen Abby McKiernan, Laila McIndoo, and Madi Jones.
Senior Captain Andrew Keane will be one of the team's leading scorers. Last year, Andrew scored 145 points for the boys and he finished 39th overall, with well over 150 racers competing.
Keene will be working hard to finish in the top 24 this year in hopes to qualify for the States which will be in March at Berkshire East in Western Massachsuetts.
"If Andrew continues to train as much as possible and whenever he can plus ski aggressively and be consistent it will be a nail biter at the end of the season to see if he qualifies," said Bower.
The boys' team finished the season last year ahead of Duxbury, Milton, and Newton North.
Bower is very excited that the boys' team can accomplish this again if more of the boys score points early on.
Senior captain Will Stelmach, senior captain Ben Pollak, senior captain Aiden Fernando, sophomore, Leland Bastow, sophomore Calvin Poole, and freshman Jordan Book all who just missed earning points last season.
"I am counting on them to also be more aggressive and consistent so they will earn points this season to stay ahead of those teams," she said. "Hopefully, experience will help senior captain Connor Andrews, junior Liam Fahy, and sophomore David Singh this season."
"Our incoming racers who will be racing for the first time on Thursday looked like they had some strong skiing skills after practice," said Bower. "I am looking forward to seeing how Freshmen John Griffin, Charlie Kerins and Harrison Lawton can add to the depth that we have developed."
The Framingham High School Alpine Ski Team is beginning its seventh season.
They compete at a very high level in the most competitive ski league in the State, The Massachusetts Bay Ski League East. They train at the Blue Hills Ski Area in Canton.
The team is coached by Bower, Brian Parnell and newcomer high school teacher, Courtney Duffy.
Junior Nicole Cardenas is the Team's manager.
"They can't wait for the first snowstorm in January to come so they can continue to train so they will continue to learn the skills they need to be competitive ski racers," said Bower.
***
Photo submitted to SOURCE media