Engineering Students From MassBay Create Centerpieces For Downtown Framingham Inc.
***
Press release and photo submitted to SOURCE media
***
FRAMINGHAM – MassBay Engineering students' 3D projects were recently the centerpieces at the Downtown Framingham, Inc.'s. annual Downtown Celebration event in December 2019.
The projects included a prosthetic golf club holder, a work boot insert for reducing on the job injuries, a lighthouse designed to display gear functionality, a replica of Leonardo DaVinci's bicycle, and models of iconic downtown Framingham buildings, and all were used as table centerpieces at the event.
MassBay served as the 2020 Downtown Framingham Inc. "Business Contributor" and used this opportunity to highlight student projects to the community. "Business leaders and community members were highly-impressed with the students' work, which sparked an interest in learning more about MassBay's Engineering programs," said MassBay Director of Career Services, Julie Ginn.
"As much as possible, we try to provide students in our classes with exposure to real-world projects," said MassBay Associate Professor and Chair of the Engineering Department, Marina Bograd. "This project was a perfect example where students worked with client-given constraints and designed and manufactured a product based on provided specifications. This was a great example of what our students are able to accomplish and we are so glad to have been able to showcase the students work at the event!"
Yajaira Cifuentes, a MassBay Engineering student from Acton, was amazed her 3D, downtown building business card holders were selected as centerpieces for this event.
"I was very excited, and wanted to make sure I created a solid design that could also double as a business card holder. I also modified my project to make sure the cardholder slots were not too deep or shallow and that they represented Framingham well. It was a great experience," she said.
This is the second consecutive year MassBay Engineering students have created the centerpieces for the Downtown Framingham Inc.'s Downtown Celebration event.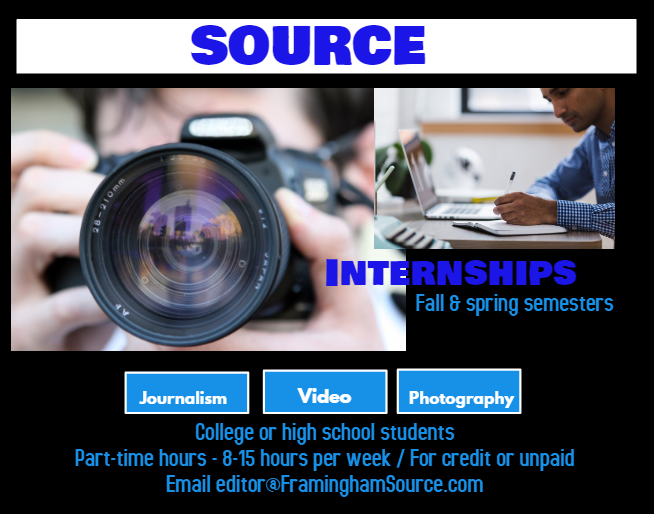 Yajaira Cifuentes with her 3D Framingham building business card holders. Photo courtesy: Liz Cooper/MassBay Community College.