LETTER: I'm Not Leaving Framingham, Just Leaving The Council
Editor's Note: This was read ta the final City Council meeting of the first term Tuesday night and then submitted to SOURCE for publication today, December 22.
***
FRAMINGHAM – I want to thank the people of Framingham for giving me the greatest honor of my life; the opportunity to represent you in our local government.
Serving alongside so many dedicated volunteers for the past 6+ years has been humbling.
In my time in office, I have always spent your tax dollars as though they were my own. In fact, we've left an additional 5+ points of tax levy on the table during my time in office giving some relief to overburdened residents and businesses.
In my time serving, working TOGETHER we have achieved a great deal.
 We have finally replaced the Saxonville fire station
 We have built a beautiful new McAuliffe Branch Library
 We have preserved the Callahan Center for senior services-only
 We renovated Village Hall making it accessible for all of our residents
 The community has at least five new community-built playgrounds
 Mary Dennison Park is well on its way to being cleaned and redesigned to serve the
neighborhood
 We have built an awesome skate park
 We are building our first brand new school in 45 years
 We have preserved open space
 We have added more walking trails
 We have renovated Loring arena so that it is now accessible to all—and according to my nephew
Christopher, even the visitor's locker room is pretty nice
 We're building a new pocket park downtown
 We have our first brand new building in downtown Framingham in 35 years
 Our downtown streetscapes have been dramatically improved and downtown is truly
undergoing a renaissance
 The Danforth Museum has finally moved into its forever home
 We gave Jack's Abby a TIF enabling them to move to their new space. The result has been that not only did they expand the brewery and open a restaurant, but they also opened a second brewery, The Springdale Barrel Room, and will soon be opening a bakery. They also had such a good experience working with us that they invited their friends from Exhibit 'A' to Framingham to take their former Morton Street space. These are the exponential successes we can have when we truly partner with our business community.
 We have upgraded miles and miles of water and sewer infrastructure all over our city
 We have installed the first woman's veterans memorial in the rotunda of this building
 And so much more.
My greatest disappointment however was failing to save the Millwood Golf Course from development.
That's a one-of-a-kind gift we will never be able to leave to our children or grandchildren.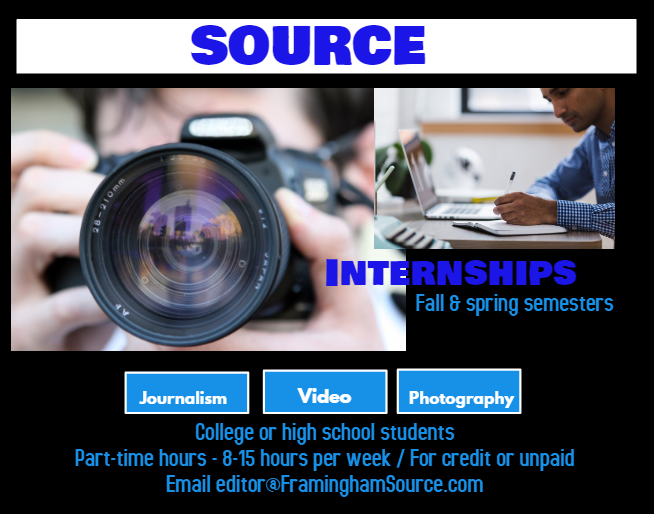 I've advocated for my Framingham family the same way I advocate for the Tully and Stoll families.
Doing things because they are the right things to do—not because they are easy or will earn pats on the back.
Government should not be a popularity contest. I in a complex community such as ours, there are always competing needs. Leadership is about making the best decision for the collective good with the information available; regardless of who will be upset by it. And I'm sure I've upset my share of people.
But please know, that it was never deliberate, and always with the intention of the greater good.
There were times I voted against things I wanted to vote for because the majority of the people of Framingham felt differently and vice versa. I have always seen myself as your representative.
I was the founding Chairman of the Framingham Youth Advisory Board at the age of 16, and at the age of 57, I was given the opportunity to select Isabella Petroni as my representative to serve on Framingham's first Youth City Council; and she is their Chairperson.
Regardless of what is going on in our country at the moment; the tremendous talent, spirit, and energy possessed by all of the wonderful youth who applied to serve on that council, reassures me that our
future is indeed in good hands.
During my 6+ years in office, I've lost my dad and we've lost some great public servants; some of whom where my personal friends. Stephanie Mercandetti, Chris Walsh, Barry Bograd, Walter Siggins, Mary
Murphy and Steve Ryder are all deeply missed.
During this time I've had the opportunity to see some people speak out courageously; as well as others whose silence was deafening in its cowardice.
As a community we've had good times and bad. We rallied around Devin Suau and his family; we watched our Flyers beat Natick at Fenway Park, we've seen our dancers, cheerleaders, drama students, music students, athletes and others win championships. Framingham is indeed an incredible place to raise a family.
I've also had the opportunity of getting to know Councilor Edgardo Torres while we've sat down here at the kids table for the past few years; and that has been a true pleasure.
I want to thank every resident or business owner who has reached out to me over the years for caring about how our town or city was run and suggesting how we could do better.
I also want to thank our employees who work hard to provide great services to our city and make the rest of us look good.
I need to give a very special shout out to all of the spouses and partners of the people I have served with. Some have sat home alone on anniversaries, Valentine's Day and birthdays. THEY truly are the unsung heroes of our community.
But most of all I want to thank my husband Ed and my family for making it possible for me to serve at this level. If done right, this is a very time-consuming job; and without their support it wouldn't have been possible. As a matter of fact, were it not for Ed, I don't think I would have had a home cooked meal in my own home during the last six years.
We do this because we love it. They support it because they love us. And I personally am very blessed.
I'm not leaving Framingham; I'm just leaving this seat. I'm going to take a year or so to smell the roses.
Oh, I hope someone's been watering them.
In the meantime, if anyone in our wonderful City needs a hand; you all know where to find me.
I love this community and I have loved serving all of you.
Thank you for that wonderful opportunity.
Cheryl Tully Stoll
At-Large Framingham City Councilor