OP-ED: Congestion at the State House is Keeping Us Stuck In Traffic 
By Mary Kate Feeney

FRAMINGHAM – Standing at the Framingham train station one cold morning, I started to imagine the possibilities of this commuter rail line as congestion and the looming I-90 Allston Multimodal Project become frustrating facts of life. Nearly everyone has a story about being late to a meeting or missing their child's school event due to transportation issues.
Based on what I heard at a recent I-90 Allston Multimodal Project hearing, I am not confident the Commonwealth is ready or willing to take the bold, creative steps required to build the public transportation system we need.
This project has the potential to choke Framingham and MetroWest off from the Greater Boston area for a decade. It will affect our businesses, schools, housing and quality of life. The impact could be devastating and irreversible.
At the first hearing in Framingham on this project, Senate President Karen Spilka said this is the opportunity to rethink travel between MetroWest and Boston.
She is correct. We need to turn the system on its head: put the focus on moving people, not on moving cars.
Any plans for improving public transportation in Framingham must include:

Electrifying the line: Electric trains last longer and can run more frequently than diesel. A recent MassINC poll showed 84% of Massachusetts voters supported electrifying our train system;
Increasing the frequency of trains and increasing the capacity at peak times: Moving towards a "regional rail" system with trains running every 15 to 30 minutes every day and on weekends gives people the opportunity to use the trains for more than a vessel to travel to work;
Raised platforms to get people on and off the trains faster;
Expand parking and regional bus service: Time to sell the Pearl Street Garage to the MetroWest Regional Transit Authority, who currently operate the commuter rail parking lot, for them to rehabilitate and use for parking.
Another MassINC poll from September, 71% of voters believe action is needed right now to solve our public transportation and traffic issues. The public wants action, yet on Beacon Hill there is mostly talk.
In their recent series on traffic, The Boston Globe asked the 200 members of the Legislature and six constitutional officers if they had an active transit pass. Of the over half of the elected officials who responded, only five of them had an active pass.
When I worked for the Commonwealth making $30,000 a year, I remember paying my $225 a month (and watching it increase several times) for my commuter rail pass. I needed that pass to get into work. Parking was not guaranteed for me nor did I get a stipend for travel, even though I worked in a building where others received those benefits.
It is disheartening to me that the very people who hold the fate of our transit system in their control barely use it. Our elected leaders should listen to the staffers who depend on the T to get to their jobs.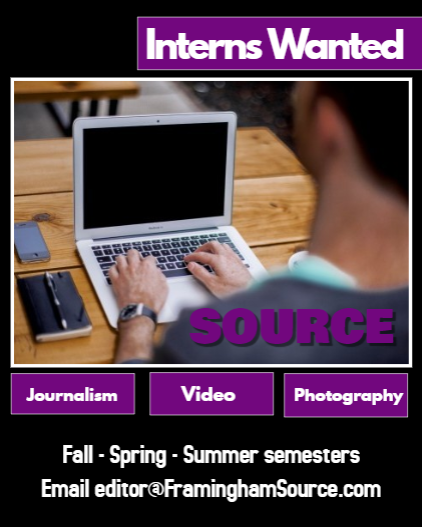 Speaker Robert DeLeo postponed the debate about transportation funding, but has promised a debate on the issue next year.
Last week the House and Senate approved the supplemental budget, including $32 million for the T – $18 million less as requested by Governor Charlie Baker – with only a few representatives present in the House Chamber.
This is after a study released stated the T has major safety issues. The Legislature is now on break.
The Commonwealth can decide to go bold, and invest and build a vast, dynamic public transportation worthy of the 21st century, or can stick with the status quo.
A status quo, especially for us in Framingham, will see congestion get worse, a housing crisis advance and economic consequences from which we may never recover.
It is time for our state leaders to leave the comforts of the State House and ride the MBTA to truly experience what it is like for the millions who take it daily. Maybe then they'll be inspired to take action.
Otherwise, the rest of us will be left out in the cold…waiting.
***

Mary Kate Feeney, a lifelong resident of Pheasant Hill, is a former aide to Governor Deval L. Patrick.