Supt. Tremblay Vows To Meet Individually With 2,000+ Employees To Meet Their Individual Needs in School District
FRAMINGHAM – Superintendent Bob Tremblay, who recently inked a 6-year contract with the elected 9-member School Committee, had been committed to listening tours, school visits, and office hours for staff to understand their needs, but announced today, December 15, he is willing to meet individually with as many staff members interested.
Tremblay said he is committed to working collaboratively with the more than 2,000-plus staff members in the public school district.
While he admitted it could be a daunting task to meet with 2,000+ staffers to meet their needs, he acknowledged it was no different than a teacher meeting the individual needs of every student in their classroom.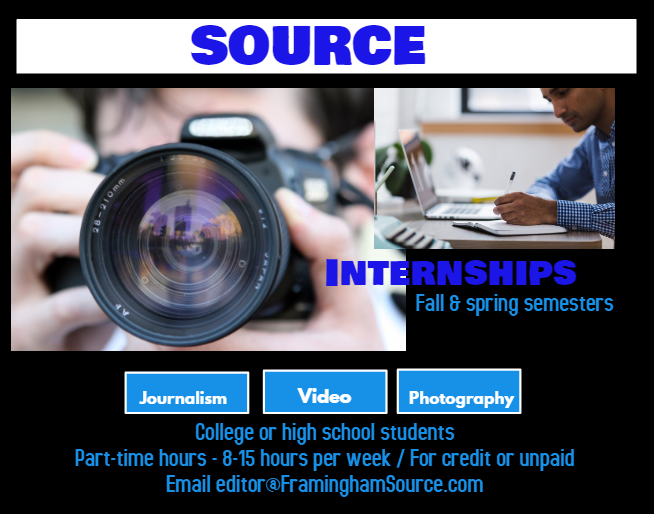 "This, to me, is no different than what I would expect of each of you when it comes to differentiating instruction for every student in your care," said Tremblay in an email to Framingham Public School employees on Sunday.
The Framingham Public School district is working on its budget for the 2020-2021 school year.
The budget process is one way to address issues within the district.
Meeting with staffers will help to identify specific problems, so that the administration can identify targeted solutions.
Doing this detailed research during the budget process gives the school administration flexibility in assigning dollars to the problems too.
The public school district is still working to eliminate issues in the district created by past superintendents, and working towards its ultimate goal of meeting the needs of each and every student in the district – more than 9,000 students.
One of the major problems facing the district is busing. Four months into the school year, and some students are still not getting to school before the bell rings.
The 7-member School Committee and the administration back in 2011, decided to eliminate bus drivers, and privatize transportation in the district. In the last two years, Durham Bus Service has struggled to meet its contract obligations.
Another problem in the district, according to the Framingham Teachers Association, the union for staffers, is the administrations' new lesson plans rules.
"It is clear to me that district efforts to provide resources to our schools in an effort to ensure consistency of experience for our students are, in some cases, not meeting the needs of some of our staff and students and I want to better understand why so that I can direct the support appropriately," wrote Superintendent Tremblay to staff members Sunday afternoon.
"It seems to me that unless and until I work individually with each and every staff member, efforts to add support in the right places or adjust expectations for staff who are at different levels with curriculum expectations (like lesson-planning) will never result in everyone feeling supported at the level they need. This, to me, is no different than what I would expect of each of you when it comes to differentiating instruction for every student in your care," wrote Tremblay to staff in an email on Sunday, December 15.
"As your Superintendent, I resolve to work with each of you over the coming weeks and months to ensure that you have the tools and resources that you need to meet the learning needs of the students in your classes," wrote Tremblay. "And while it may be an enormous task to meet the individual needs of our more than 2,000 employees, it seems to me that this is the only way to truly advance our schools and to ensure that our staff and students are supported."
"Simply put, Listening Tours, Workshops, and Office Hours are not engaging enough voices and I need to hear from a wider audience in our schools. To accomplish this task, however, I need your help," wrote Tremblay to staff.
"We are a complicated system of wide-ranging staff and student needs. Whether you seek targeted professional development, curriculum development and lesson planning guidance, classroom behavior management strategies, staffing support, or instructional materials, to name a few, I need to hear from you directly so that I can allocate resources in a way that is truly equitable for our entire organization and appropriately differentiated for each member of our staff, across the district," wrote Tremblay.
"Once I hear from you, I will rework my school visitation schedule for January and February so that I can personally get into classrooms and talk with individual staff members about what is needed – this year and next – in order to provide the support that you need," wrote the Superintendent.