Tigers Track & Field Defeat Framingham In Season Opener
BOSTON – The Tigers of Newton North defeated the indoor girls track team from Framingham High in the season opener at the Reggie Lewis Center.
Framingham junior Sophie Albright set a new Framingham High record in winning the high jump event on Thursday. Albright won the field event with a leap of 5-feet, 2-inches.
Newton North junior Taylor Cradle was second with a leap of 4-feet, 10 inches, and Tiger Helen Rieb-Buni was third at 4-feet, 8-inches.
Newton North sophomore Julia Tulimieri won the shot put event with a throw of 31-feet, 6-inches. Framingham senior Iliana Munoz finished third with a throw of 25-feet, 11.5 inches.
Newton's Isabelle Magre won the long jump at 16-feet 4 inches, a personal record. Cradle was second at 15-feet, 2-inches. Framingham sophomore Trinity Trainor was third with a personal record of 13-feet, 3.5 inches.
The Tigers won both the 4X200 and the 4X400 relays.
Newton North swept the 55-meter hurdles event. Framingham freshman had a personal record finishing fourth at 10.49 seconds.
Tiger Lily Siegelman won the dash in 7.97 seconds. Framingham High junior Kim Lugon was third in the 55-meter dash in 8.18 seconds.
Newton North swept the mile event. Sophomore Charlotte Kouroriez won the event in a personal record time of 5:32.79 minutes.
Newton North also won the 2-mile event.
Tiger Lorna Arceses won the 300-meter event. Framingham freshman Alison Jones finished second in 49.73 seconds.
Newton North swept the 600-meter event.
Newton North also finished 1-2 in the 1,000-meter event.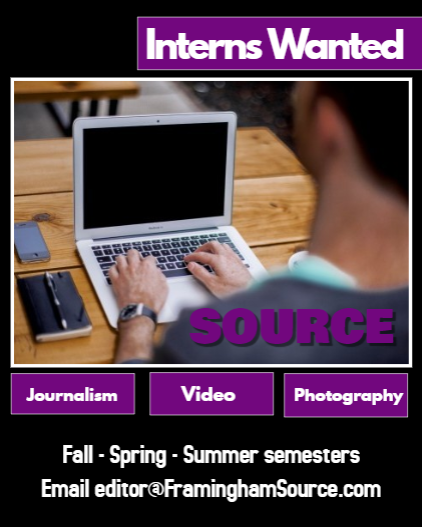 Next up for the 0-1 Flyers is a 4:15 meet on Thursday, December 19 against Wellesley High at the Reggis Lewis Center in Boston.