SLIDESHOW: Flyers Win Season Opener 60-29 Over Wildcats
FRAMINGHAM – Framingham high girls basketball team opened the season with a strong win at home over the Wildcats of Milton High Friday night, December 13.
The Flyers defeated the Wildcats 60-29, led by freshman Selina Monestime, who scored 22 points and had 10 rebounds in the victory.
"A leader on the court that distributed the ball well to her teammates and knew when you to take it herself," said head coach Kristen Fucarile, of her leading scorer Friday night.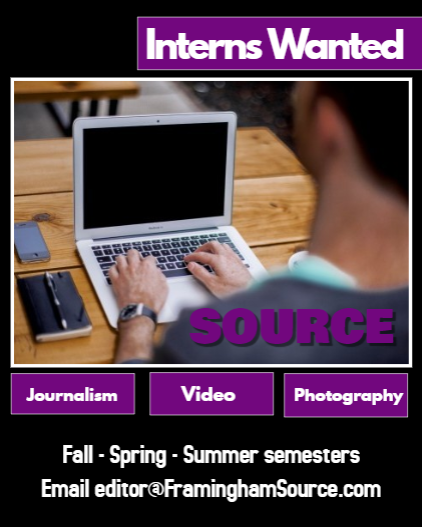 Her sister senior captain Vienna Monestime is out for the season with a should injury, but was cheering on her team all night long.
"It was a great team effort tonight. We have a young team that is starting to get use to one another. It was an exciting game to watch and the best news it wasn't our best game," said coach Fucarile.
Senior captain Chloe Pearce scored 10 points and grabbed 9 rebounds in the win.
Sophomore Nicole Moran had 9 points and 8 rebounds last night.
"She is recovering from a major surgery in April and had a great first week back," said her coach.
"Lastly, our next freshmen Katie Regan also put in 8 points and 6 rebounds," said coach Fucarile.
"We have a young team with 2 freshmen, 1 sophomore, 1 junior and 1 senior starter. We are going to be a fun team to watch this season, especially when we get more used to each other on the court," added the coach.
Before the game, the Flyers gave flowers to Christine Suau, as the girls' basketball team dedicated its home opener to the late Devin Suau for the third time. Suau lost his battle with DIPG in October 2017.
The Flyers next game is on the road Tuesday, December 17 against the Tigers of Newton North High School. Tip-off is 6:30 p.m.
Framingham is now 1-0 this season. They were 8-12 last season.

***
Photos by Brendon Curtis of Moments Suspended in Time Photography for SOURCE. High-resolution photos are available for purchase.