SLIDESHOW: Combined Ashland/Medway Skaters Shut Out Flyers in Home Opener
FRAMINGHAM – The Framingham High girls ice hockey team lost its season and home opener Thursday night against a combined Medway/Ashland team, that also features hockey players from Holliston and Millis.
"We battled hard tonight," said head coach Casey Diana. "That is a really good team across the ice. Our kids didn't quit. When you are down 4-0 in the third, it is easy to pack it in, and just stop trying, but they didn't. We kept battling, and got shots on net. We worked hard tonight!"
Ashland had a 2-0 lead after the first period.
With 3:17 left in the second period, the Flyers had a close to cut the lead in half with a 5-on-3 opportunity, but the combined Medway/Ashland team extended their lead to 3-0 on a breakaway, short-handed goal by Ashland senior captain Brynn Moriarty.
That goal changed the game.
"It was the luck of the bounce. Our defenseman went for the puck, and the puck hit something in the ice, and it just ended up going their way. We did not get the bounces tonight, but we will, during the season, if we continue to work hard like we did tonight," said Coach Diana.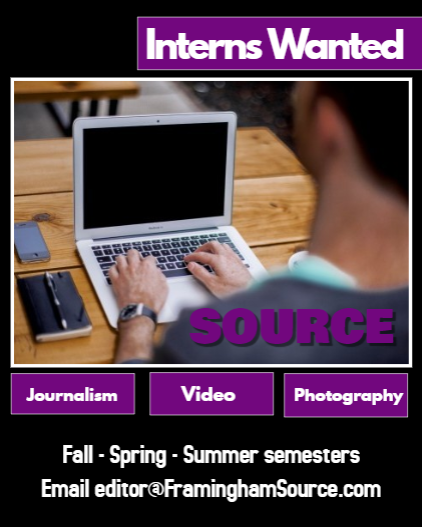 Ashland added a fourth goal at 12:16 in the third period by freshman Dani Moriarty, who had two goals in the victory for the combined team'
Framingham started freshman Mikal Franklin in net.
"Mokal had a great game," said Coach Diana. "She obviously has some nerves starting her varsity game, but she looked solid throughout. They scores some really nice goals on her early., but she made some really nice saves against a really good team."
Despite no goals in the net Thursday night, senior captain Georgia Parker and her new linemate freshman Jaclyn Puumala had some great shots during the game, and were always close to the net looking for that first goal of the season.
"Jaclyn, a freshman, is on our top line with Georgia Parker. She is a kid who works hard, and quietly does the right things," said Coach Diana."She seems to find Georgia on the ice, and Georgia seems to find her. They have some pretty good chemistry, early in the season."
Parker played with Jaclyn's older sister Katie, on both field hockey and ice hockey.
"Jaclyn works hard. It is not always pretty, but she makes things happen. She created opportunities tonight," said her coach.
"Ryen Taylor had a really good game, on defense, another freshman playing big minutes for us tonight," said Coach Diana. "Amber Welch had a good game."
"Ava Sullivan, now a sophomore, played big minutes for us last year, was solid again on D for us tonight," said the coach after the game.
Senior Assistant captain Maira McCarthy had a good first game of the season.
"She played net for us last year, and she was out there as a forward tonight, was very solid on her shifts, made some things happen, and got some shots on net," said Coach Diana.
The Flyers are back at Loring Arena Saturday night against the Wildcats of Milton High. Puck drops at 7 p.m.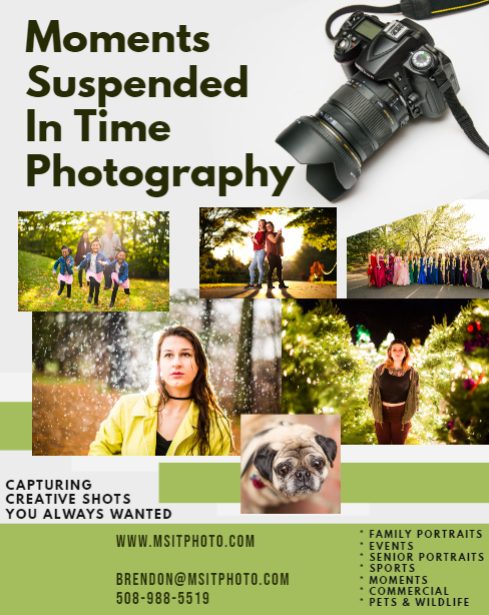 ***
Photos by Brendon Curtis of Moments Suspended in Time Photography for SOURCE media. High-resolution photos available for purchase by emailing brendon@msitphoto.com