5 Things You Need To Know Today in Framingham: Friday, December 13, 2019
1 Cameron Middle School's drama program will stage three shows of Disney's Frozen Jr this weekend.
Tonight is opening night. General admission tickets still available for all three shows. There will be a hot cocoa bar and a bake sale at all three performances.
2. FLYERS in action: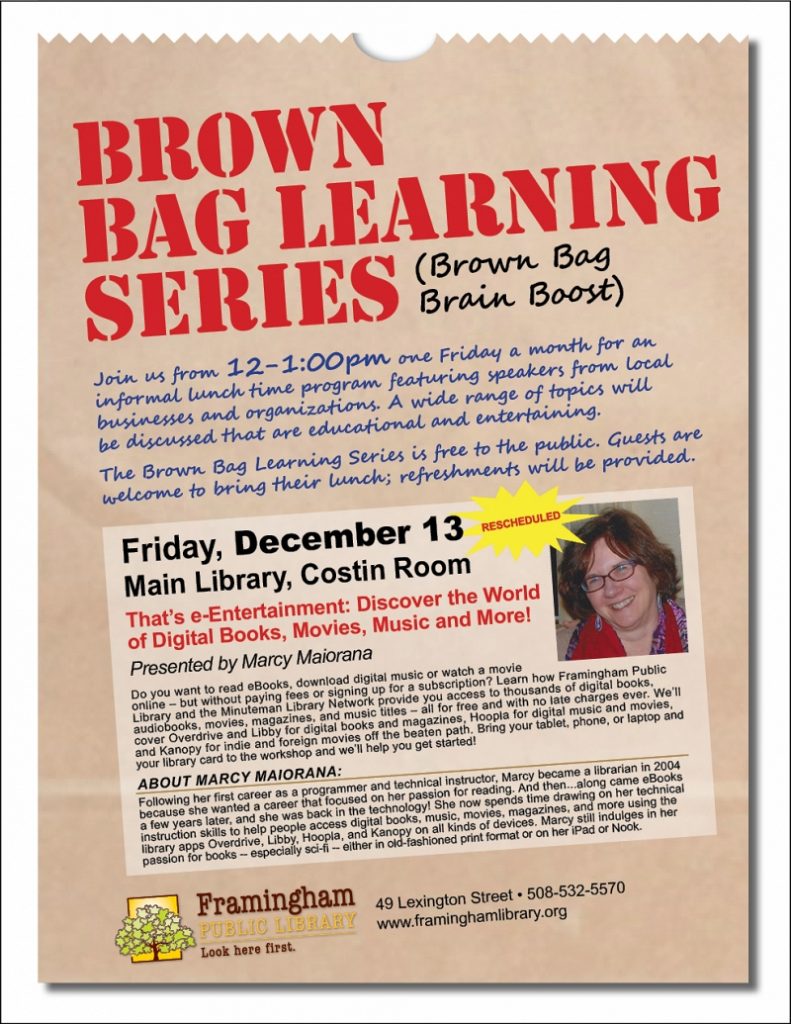 3. The Framingham Public Library's Brown Bag Learning Series returns today at noon with Librarian Marcy Maiorana.
She will teach attendees how to read eBooks, download digital music or watch a movie online – but without paying fees or signing up for a subscription? Learn how Framingham Public Library and the Minuteman Library Network provide you access to thousands of digital books, audiobooks, movies, magazines, and music titles – all for free and with no late charges ever. The library will cover Overdrive and Libby for digital books and magazines, Hoopla for digital music and movies, and Kanopy for indie and foreign movies off the beaten path. Bring your tablet, phone, or laptop and your library card to the workshop and we'll help you get started!
4. Happy birthday to the National Guard. On this date in 1636, the first militia regiments in North America were organized in Massachusetts
5. According to the Mayor's public schedule, Mayor Yvonne Spicer has no public events today