SLIDESHOW: Disney's Frozen Jr. This Weekend at Cameron Middle School
FRAMINGHAM – Cameron Middle School will stage three performances of Disney's Frozen Jr. this month.
The non-intermission show features beautiful costumes, and the music you love from the famous Disney movie.
There are 44 students in the cast, 16 students in the crew, 16 students in the pit, and 12 non-students from the elementary schools in the cast.
The show is directed by Teri Shea and Chris Brindley. Assistant Director is Tristan Burke. Shea is also the choreographer.
Before and after each performance this weekend, there will be a hot cocoa bar and a bake sale in the cafeteria, said Shea.
Shows are Friday, December 13 and Saturday, December 14 at 7 p.m. There is also a 3 p.m. matinee on Saturday.
All performances are held at Cameron Middle School Theatre at 215 Elm Street). Tickets can be purchased online at www.showtix4u.com. 
Only general admission seats are available for the upper balcony for all three shows.
Based on the Disney film written by Jennifer Lee and directed by Chris Buck and Jennifer Lee, Frozen Jr. is also based on the original 2018 Broadway production of Frozen was directed by Michael Grandage and produced by Disney Theatrical Productions
Frozen JR. brings Elsa, Anna, and the magical land of Arendelle to life, onstage.
The show features all of the memorable songs from the animated film, with music and lyrics by Kristen Anderson-Lopez and Robert Lopez, plus five new songs written for the Broadway production.
A story of true love and acceptance between sisters, Frozen JR. expands upon the emotional relationship and journey between Princesses Anna and Elsa. When faced with danger, the two discover their hidden potential and the powerful bond of sisterhood. With a cast of beloved characters and loaded with magic, adventure, and plenty of humor, Frozen JR. is sure to thaw even the coldest heart!
Frozen Jr. is produced through special arrangements with Music Theatre International.
Music Direction by Sammy Goldberg. The orchestra is conducted by Chris Dupuis.
Scenic and Lighting Design by Kyle Trumble, with Projection Design by Matt Kizer, and sound design by Mark DeLuzio.
Costume Design by Brian Simons.
CAMERON CAST
King Agnarr Jack Slavin
Queen Iduna Sophia Lyons
Pabbie Jeremiah Holland-Hagan
Bulda Alana Gordon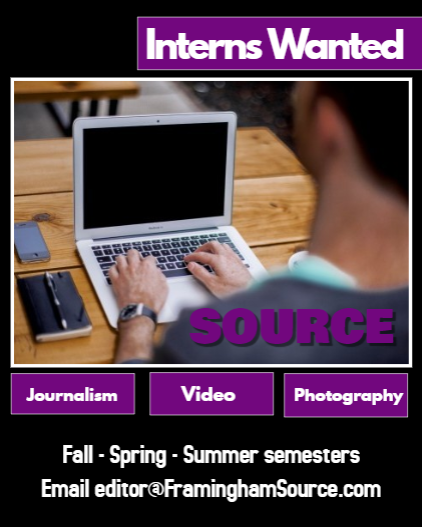 Young Anna Cora Allen
Young Elsa Makayla Hancock
Anna Elizabeth St. Louis
Elsa Corrine Moschner
Steward Brianna Auchterlonie
Housekeeper Mary Sullivan
Handmaiden Abby Sullivan
Butler Alina Carrasquillo
Cook Izzy Eeson
Bishop Rachael Norris
Hans Eduardo Vazquez Hernandez
Kristoff Max Goldberg
Sven Emma Beckman
Weselton Joshua Schreiner
Olaf Stella Capuzzi
Townsperson 1 Julissa Jean
Townsperson 2 Lina Gonzalez-Griffin
Townsperson 3 Luna Moreia
Townsperson 4 Linda Victoria DeSouza
Townsperson 5 Vivian Lee
Townsperson 6 Seboelyn Maparyan
Oaken   Efrain Colon
***
Anna Brito 
Efrain Colon
Makayla Hancock
Jeremiah Holland-Hagan
Rachel Norris
Joshua Schreiner
Gabriella Shiwala
Jack Slavin
Snow Dancers
Cora Allen
Izzy Eeson
Sonia Fanous
Savannah Sene
Brianna Auchterlonie
Natalie Barney
Alina Carrasquillo
Annabelle Castoreno
Anna Clara
Angie Cruz
Caitlyn Dumas
Jayda Gudiel
Grant Lee
Sophia Lyons
David Ryan Machado
Danielle Rodgers
Jillian Rodgers
Victoria Santos
Shannon Spring
Abby Sullivan
Mary Sullivan
AylaTricoli
Lindsay Wood
Lucy Wood
Brianna Auchterlonie
Natalie Barney
Alina Carrasquillo
Annabelle Castoreno
Anna Clara
Angie Cruz
Caitlyn Dumas
Lina Gonzalez-Griffin
Alana Gordon
Jayda Gudiel
Julissa Jean
Vivian Lee
Sophia Lyons
Seboelyn Maparyan
Luna Moreia
Jillian Rodgers
Danielle Rodgers
Victoria Santos
Shannon Spring
Abby Sullivan
Mary Sullivan
Ayla Tricoli
Linda Victoria
Lucy Wood
Lindsay Wood
Oaken Family
Isabella Bowers
Christian Case-Teague
Ethan Dalton
Vivian DeAntonio
Killian DeAntonio
Bridgette Fontaine
Sky Fuller
Tristan Hyman
Emily Last
Bronwyn Phillips
Olivia Sokol
Evan Tricoli
***
***
Photos by Susan Petroni/Petroni Media Company ©2019 for SOURCE media. All Rights Reserved
High-resolution photos are available to purchase by emailing Petronimedia@gmail.com