UPDATED: Superintendent Moves Framingham Middle School Vice Principal To King Elementary; King Principal Still on Leave
Editor's Note: First posted at 7:19 p.m. Last updated at 8:53 p.m. Headline changed at 7:53 p.m.
***
FRAMINGHAM – King Elementary School's principal has been on leave for weeks.
And, today, December 10, Superintendent of Schools Bob Tremblay announced that one of the vice principals at Walsh Middle School will be temporarily assigned to King Elementary School, starting Wednesday.
"I have temporarily reassigned James Bergeron to King Elementary School to support their administrative team during their Principal's absence, effective December 11, 2019," said Tremblay in an email to Walsh families tonight, December 10.
"In her role and capacity as Vice Principal, Ms. Benabdallah is in charge of the daily operations of the building. Mr. Bergeron will provide administrative support on an as needed basis," said the district's spokesperson to Source.
It was announced in November that Marguerite Lackard, the new principal for King Elementary for the 2019-2020 school year was on leave.
Parents and staff commented that they had not seen her for weeks in November.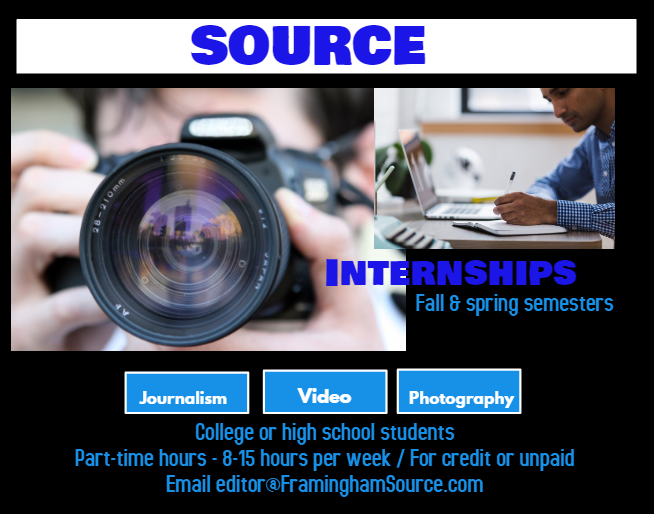 Lackard was named principal of George P. King Elementary School in June. She replaced Jonathan Maynard, who left after one-year as principal.
When SOURCE asked about the whereabouts of the Principal who had not been seen for weeks at King, Tremblay said "I know that there is growing concern about Dr. Lackard's absence from King Elementary School. At this point I am only able to share that Dr. Lackard is on leave and Ms. Benabdallah is running the building day-to-day in her capacity as an administrator at King. Out of respect for Dr. Lackard's privacy, I cannot comment further at this time, but I will provide updates as appropriate."
Lackard was the mathematics department head and mathematics teacher at Walsh Middle School, where she has worked since 2000, before coming to King Elementary to lead the school.
"Principal (Patrick) Johnson will redistribute Mr. Bergeron's responsibilities among the rest of the Walsh administrative team, which currently also includes an administrative intern, so that school business can continue as normal. I am confident in Principal Johnson's leadership of the Walsh Middle School in Mr. Bergeron's absence. If at any point you have questions, please reach out to Principal Johnson or Vice Principal (Beth) Herrmann," wrote Tremblay to Walsh Middle School parents.
Lackard was a You Are Special recipient in 2015 at the Salute to Framingham, and recently was named a Woman Making History NOW honoree by Framingham State University.
Prior to that, she was a Medical Consultant Boston Juvenile Court in Boston and a Pediatric Physician at Boston Medical Center in Boston.
A graduate of City College of New York, she earned a Bachelor of Science and pursued her Doctorate of Medicine at the State University of New York Health Science Center. She earned her Masters in Education from Cambridge College.
King Elementary, which started in 2014, has had four principals.
"As you may or may not know, King Elementary School has been without a principal for the past several weeks," Tremblay wrote to Walsh parents today, December 10. "Ms. (Allison) Benabdallah, the school's Vice Principal, has been leading the building from both a management and an instructional standpoint. After multiple meetings with the King staff and visits to the school, I have concluded that additional administrative support is needed at this time."