SLIDESHOW: Shoppers Support 12th Annual Framingham High Holiday Marketplace
FRAMINGHAM – Hundreds attended and shopped at the 12th Annual Framingham High Holiday Marketplace Saturday, December 7.
The event is a fundraiser for the Framingham High School Foundation, which supports the athletic programs, the arts, and student clubs.
The Class of 2020  were selling wreaths.
The football team was selling ornaments. The track club was selling blankets.
The 5-hours event featured more than 70 vendors in the gym and in the hallways in the school.
Vendors SKM Jewelry and 4Seasons, both based in Framingham, have participated in all 12 marketplaces.
Brookfield Candle Company was doing brisk business with its winter-themed and holiday-themed candles.
There were handmade candles, accessories, hand-crafted furniture, knits, clothing, art, scarves and ponchos, ceramics, and lots of holiday items.
The Framingham Homework Center was selling its new cookbook.
A new addition to the marketplace was Dulce D Leche with its gelato cart. The peppermint gelato was delicious. They also had delicious chocolates and turtles for sale.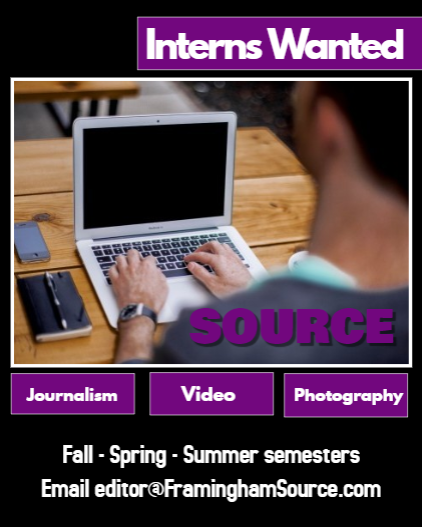 Once Upon A Garden's teacup bird feeders were a hit with several shoppers.
The high school's booster room was selling Flyers t-shirts, hoodies, half-zips, sweatpants, and more.
***
Photos by Susan Petroni/Petroni Media Company ©2019. All Rights Reserved
High-resolution photos are available to purchase by emailing Petronimedia@gmail.com