Durham Hires More Drivers; School District To Launch Tracking App in January For Buses
FRAMINGHAM – Students arriving late to school.
Unsafe bus stop locations.
Inefficient bus routes.
A lack of retention in bus drivers.
These are just several of the issues addressed at Wednesday night's Framingham Public Schools Transportation Forum at Fuller Middle School.
More than four dozen concerned parents, School Committee members, and residents of Framingham gathered in the school's auditorium for the 90-minute conversation.
"The problem is multi-fold, but we're not getting enough of our buses on the roads. Traffic aside, construction aside, we don't have enough drivers for our buses to get our kids to school on time," said Framingham Public Schools Superintendent Bob Tremblay
The current busing scenarios cause issues far beyond the scope of just school. Not only are children who are late missing out on learning opportunities, but parents who are late to their own jobs because of finding alternative ways to get their children to school on time are having to have discussions with their employers about their tardiness.
Executive Director of Finance and Operations Lincoln Lynch IV said there are a total of 76 buses on the road for the Framingham Public Schools District. This includes 47 71-passenger buses, 19 42-passenger buses and 10 wheelchair buses with a 28 passenger maximum.
The buses are outsourced through Durham School Services.
In 2016, Durham School Services was awarded a new, $29 million 5-year contract for bus services for Framingham Public Schools, as well as Saint Bridget School and the Christa McAuliffe Charter School. The contracts ends in 2021.
The School Committee and Framingham Town Meeting voted to privatize school buses and outsource the drivers in 2011.
On a daily basis, the Durham buses transport more than 6,900 students to and from school. There are more than 9,000 students in the Framingham Public Schools.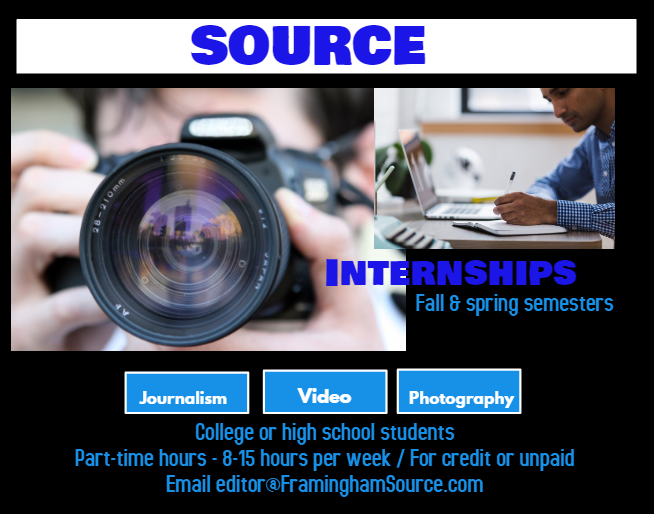 When drivers call out sick and/or they are short-staffed, the other drivers are essentially doubling up their runs to get to and from school, explained Tremblay. This results in students getting to school or back home remarkably late at unpredictable hours of the day.
"Nationally, we have had and are undergoing driver shortages in our industry, in the school bus industry," said Stephen Schmuck, Senior Vice President of Operations at Durham School Services. He said that longevity and retention is an ongoing problem they are working to address.
Within the next two weeks, Schmuck said there will be seven new bus drivers on the road.
One such driver took their test today, he said.
The bus drivers are employees of Durham School Services, not of the Framingham Public Schools.
"We vet them out very thoroughly, we go through a rigorous process of well over 60 hours of training," Schmuck said. Durham School Services has recently introduced a paid training program that will pay for the individuals' background testing and training on how to maneuver the course and the road. The company has also offered sign-on bonuses to entice more individuals to become bus drivers.
"We're invested here. We want to make sure your kids are getting to school, they deserve to be [at] school on time and getting back on time, safely as possible," Schmuck said.
Though the addition of more bus drivers is a positive step, more needs to be done. For individuals looking to change their child's bus stop (for example, if they feel it is in an unsafe location) they can fill out a form on the transportation website. However, multiple parents at the forum said their request was never answered.
In regards to tracking the buses and whether they are behind and how far behind they are, Framingham Public Schools is currently developing an app for this. Similar to Uber, the "app will allow parents to view, in real-time, where their child's bus is," according to a Frequently Asked Questions sheet from the forum.
There will be a "soft rollout" of the app for Brophy Elementary School on January 6. Brophy was randomly selected as the first to test out this technology. The rest of the schools will then be added in mid-February.
Another important takeaway from the 90-minute meeting was Tremblay and Lynch's pledge to be more communicative and responsive to the community and its concerns. Both acknowledged that, whether their answer is positive or negative, it is important to provide parents with an answer rather than remain silent.
"I want you to know that we hear you," said Lynch. "Please know and trust that we care about your students, we want them to get to school on time and as safe as possible."
"Tonight's forum was scheduled to hear from the public, as well as have the contractor Durham step up and acknowledge their shortcomings and plan," said School Committee Chair Adam Freudberg. "I hope tonight they will outline numerous proactive action steps FPS and the School Committee has encouraged them to take to solve the problems of late buses ASAP. I've consistently said that this community needs immediate definitive results and a no excuses mentality – because a student's transportation to and from school is an earned right."
***
Photos by Shauna Golden