Daniel's Table Provides 500,000th Meal; Launches Volunteer Website
FRAMINGHAM – In early 2011, David and Alicia Blais had just closed their business in East Walpole, and opened Foodie Cafe on Fountain Street in Framingham, serving homemade soups and sandwiches and delicious cupcakes.
Early into their days in Framingham, the couple soon realized there was a bigger mission in Framingham than selling food at their cafe.
There were hundreds of people in Framingham hungry for a warm meal. The couple set out to end hunger in the largest town in America.
Today, Framingham is a City, Foodie Cafe has closed, but the mission of Daniel's Table, the organization the couple launched in 2011 continues to help people daily.
Named after their son who died in 1995, Daniel's Table served its 500,000th meal last month.
When the couple started serving meals from a food trailer in some of Framingham's low-income neighborhoods, they were serving 50 meals a week.
Now, Daniel's Table has freezers all over the City The freezers store frozen nutritious meals for anyone in need.
There are freezers at MassBay Community College, in the Framingham Public Schools, where those in need can pick up a restaurant-quality meal for free.
"Because many are in schools, community health centers, colleges and other accessible areas we are able to give our neighbors instant access to a healthy meal for themselves and their families," said Daniel's table owner and founder David Blais.
"This freezer solution sits at the core of our entire mission and solves many of the issues that service providers struggle with. How do I reach the right people? How do I use food donations before the date expires? How do I know that my neighbors are eating properly?" said Blais.
"The freezers, placed into secure areas, are part of a team effort to provide food security. Nurses, social workers and advocates know their clients best. By working side by side with them we recognize that they know their clients better than we ever could and we give them an option they never had before," explained Blais.
"By freezing the food we extend the shelf life is extended from days to six months," explained Blais. "We control the nutritional content of the meals. We create nutritionally dense foods that provide the nourishment needed while at the same time maintaining the flavor and quality expected from a restaurant-style meal."
As 2019 comes to a close, and a new decade is about to start, the mission of Daniel's Table is still the same – "to create a sense of food security starting in the city of Framingham and through cooperation with other cities and towns expand our mission to wherever it is needed."
But with 500,000 meals served, and a new freezer system, and a new headquarters at the former registry of motor vehicles at 10 Pearl Street, David has added a new goal.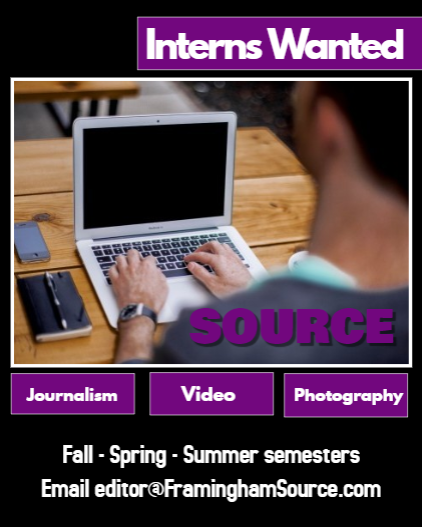 The goal — "A call to support our efforts to get all service providers to honestly collaborate so Framingham can be food secure."
There are several organizations working to help individuals in the city be food secure, but so many are working alone and not collaboratively.
Blais wants to see more collaboration.
Blais would also like to see more volunteers for his organization and so many others in Greater Framingham that need help with their missions.
In October, Daniel's Table launched a new website – www.weallvolunteer.org.
The volunteer website is a place where organizations can list volunteer opportunities. Organizations post "needs," or volunteer opportunities. More organizations are still needed to register.
Based on a volunteer's interests, the website will match them with related opportunities.
Blais said many people want to volunteer but don't know where or how. This website will help with that.
Today, December 3 is #GivingTuesday.
Created a few years ago, it is movement to create an international day of charitable giving at the beginning of the holiday season. It is always the Tuesday after Thankgiving.