Teachers & Parents: Additional Staff Needed At Stapleton Elementary, Including ED Program
Editor's Note: Report was updated at 10:25 a.m. with additional information from Director of Special education Laura Spear
***
FRAMINGHAM – The cafeteria of Stapleton Elementary School was nearly full last night as the school hosted a panel discussion on student behavior.
The purpose of the panel was to "explain, address, and alleviate parent concerns."
Since school started, there have been incidents of students hurting other students and students harming teachers.
Between September and October, classrooms were evacuated close to three dozen times. Police and fire have been called to the school for incidents.
Currently, there are 98 students receiving special education services at Stapleton Elementary School, said Special Education Director Laura Spear.
There are roughly 335 students in the school, according to state data. At both Stapleton and McCarthy Elementary about one in every three students has an IEP or receives special education services. In comparison, the number is closer to 1 out of every 5 students at Hemenway and Dunning Elementary schools.
She said 50 students receive inclusion services, 32 students are in the ED program and 16 students receive therapy only, like speech therapy and occupational therapy.
There is 19 staff (5 special educators, 9 assistant teachers, three 1:1 aides, an adjustment counselor, and a social worker) for the ED program students, explained Spear.
There is 7 staff (5 special educators and 2 assistant teachers) for the inclusion students, said Spear.
Framingham has nine elementary schools. As it is too expensive to duplicate special education programs in all nine schools, some schools have programs other schools do not.
Stapleton is home to the district's Emotional Disability program for students. The "comprehensive and therapeutic program is for students who have emotional and behavioral disabilities."
After a brief opening statement from Superintendent of Schools Bob Tremblay, the forum opened with the reading of a letter drafted by Stapleton Elementary teachers.
The letter said that five years ago, every special education classroom had a two-teacher inclusion model.
That model was eliminated under former Superintendent Stacy Scott.
The teachers said today, they do not currently have the resources necessary to meet the significant emotional and behavioral needs of students.
The teachers expressed a need for additional, appropriate personnel immediately.
Tremblay, who was hired by the School Committee in February 2017, said four positions are being added to the school, including a cafeteria monitor and a campus aide.
Many audience members expressed that more needs to be done, and with urgency.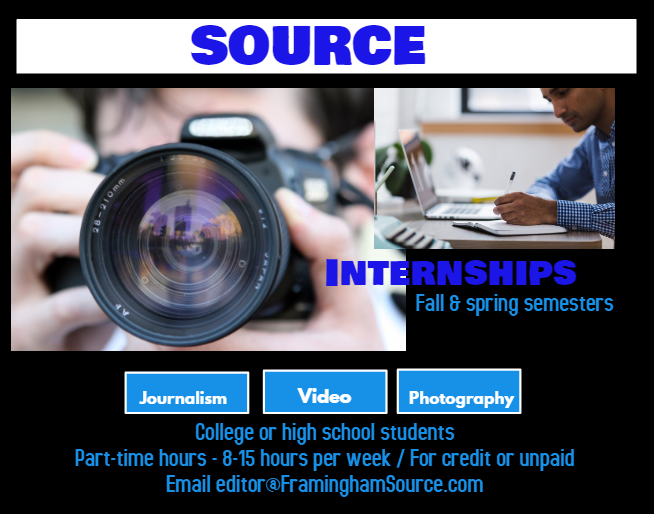 "The term two teacher inclusion model was mentioned a few times at the Stapleton parent forum," said Spear, this morning. "To clarify, I believe the teachers and parents were referring to when the full Emotional Disability (ED) program was (when) moved to Stapleton. Because Stapleton is a small school, when the staff for the ED program came over to Stapleton from McCarthy, most classrooms had two adults. The model was never a two-teacher model in each classroom. Since students from the ED program were in each classroom, special educators and paraprofessionals (assistant teachers and special education aides) were in many of the classrooms."

When the 2-teacher inclusion model was in the public school district it was only in four of the then eight elementary schools.
"The model had one classroom per grade that had a general education teacher and a special education teacher. Students who needed inclusion support were put into those classrooms and students in the district were transferred to the schools if they needed that support. The percentage of students with disabilities in many of these classes was over 75% and the students were not showing a great deal of academic growth," explained Spear this morning.
"The district supported building more capacity at the other 5 elementary schools and shifted to a grade level inclusion model," said Spear. " In this model, students with disabilities were placed in 2-3 classrooms per grade and the special education teachers and assistant teachers pushed in support to the classrooms."
Stapleton Co-Principal Anne Diaz said that moving forward, the school plans to look at all students and their needs.
Framingham is also creating a district protocol for classroom evacuations.
Co-Principal Brenda Maurao added the school is working to increase communication, also.
When an incident occurs, parents will be notified as soon as possible after the situation has been handled, she explained.
Maurao said she wants all Stapleton students to be successful.
The principals said they will take other actions too, including tracking the walkie-talkie calls, adding more administration in the cafeteria, "re-booting" behavior in common areas, and working with a social, emotional and behavioral coach.
The behavioral health coach for the forum said Stapleton plans to work on taking better data collections and looking at trends. This will allow staff to see, for example, where there is a pattern of classroom evacuations happening. Analyzing this data will allow everyone to be more proactive, he said.
Audience members were curious about how this would help solve any of the issues if adequate resources are still not being provided.
It was clear last night, that teachers and audience members alike believe the school requires more teachers in every classroom.
The Social Emotional Mental Health (SEMH) team has completed a program review of the ED strand and has made recommendations to tighten up the structure of the program and the staff, said Spear.
"We are meeting with the Stapleton leadership team to review potential next steps in making adjustments this school year," said Spear this morning.
"If there's more that's needed, we can have that conversation," said Tremblay.
However, Tremblay said this will happen only after the current audit happens.
Spear said last night that they are currently unpacking the audit of the Emotional Disability Program.
The audit will help them review the structure of the program and determine what the students need and how to concentrate resources.
According to Spear, the audit is typically broken up into year 1 and year 2, therefore some changes can be made this year.
If necessary, she said things can be accelerated.
Tremblay said the public school district is working to address parent and staff concerns in both short-term and long-term ways.
Tremblay is at Stapleton this morning and plans to spend the day at the elementary school.
"I believe that if we can all work together – district and school administrators, staff, and families – we can create safe and supportive environments for our students, staff, and administrators. Only when the classrooms and hallways are in control, can we focus on the most important work of teaching and learning," he said in a letter to district-wide staff yesterday afternoon
Behavior issues are not unique to Stapleton Elementary, but are intensified at that elementary school since it hosts the district's ED program.