SLIDESHOW: Revolting Children This Weekend at Walsh Middle School
FRAMINGHAM – Children will be revolting for three performances of Matilda this weekend at Walsh Middle School.
Inspired by the twisted genius of Roald Dahl, the Tony Award-winning Roald Dahl's Matilda The Musical is the captivating masterpiece from the Royal Shakespeare Company that revels in the anarchy of childhood, the power of imagination and the inspiring story of a girl who dreams of a better life.
With book by Dennis Kelly and original songs by Tim Minchin, the musical tells the tale of Matilda, a girl with astonishing wit, intelligence, and psychokinetic powers.
Children and adults alike will be thrilled and delighted by the story of the special little girl with an extraordinary imagination.
The Walsh production is directed by Sheron Thorp Doucette & Kristen Dykeman.
Shows are Friday and Saturday nights at 7 and Saturday afternoon at 2 p.m.
Tickets available online at www.showTix4U.com
"Matilda did discover that she was not alone. She was fueled by the lives of those in the books she read, the friends she made and the care of a teacher that recognized her potential," said Doucette.
"Young people today are not letting a little thing like being little stop them from doing good in our local, national and global community. Malala Yousafis, Greta Thurberg, the students of Parkland, FL, to name only a few, are not only finding their voice but using it to educate up. These students have been leading revolts to promote education for women, climate change, and gun control. They are the revolting children of our time," said Doucette.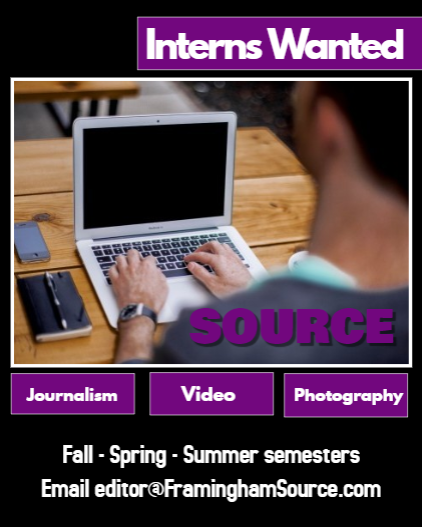 "If our students and audiences take nothing else away from the story of this little girl, it is that you can be the voice, bring about change and not only recognize transgression, but bring it to an end," said Doucette.
CAST
Matilda Wormwood – Talia Wesson
Miss Agatha Trunchbull – Annabel Francis
Miss Honey – Madeleine Tessitore
Mr. Wormwood – Avi Schenker
Mrs. Wormwood – Annalis Terrasi
Michael Wormwood – Emmalene Caruso
Rudolpho – Benjamin DeGroat
Mrs. Phelps – Olivia Julian
Escapologist – Max Hurowitz
Acrobat – Elizabeth Avadanian
Lavender – Lily Tobar Fawley
Bruce – Ethan Davan
Amanda – Eva Dillon
Nigel – William Carrasco
Erica – Avery Fiala
Alice – Sophia Hurowitz
Hortensia – Francesca Idzal
Tommy – Nicholas Wendt
Sam – Samantha Goldman
Sergie – Nate Fiala
Doctor – Breanna Hicks
Children's Entertainer – Julia Doucet
Scary Big Kid– Katie Quinn
Parents: Julianna Pasche, Brenna McCarthy , Avery Palmer, Gabriela Mills, Colin McCarthy, Thomason Carson, Nate Fiala, Trisha Richards, Anaya Ray, Joanna Keefe, Calista Saris, Sohli Correa-Patrick , Mariana Martinez
Nurses: Maddisin Nugent, Cathy Lobos, Ciara Fahy, Benjamin DeGroat
Wormwood
Motors Mechanic – Mikey Anastasi
Cook – Harriet Dabrush
Henchman – Maddisin Nugent, Cathy Lobos, Ciara Fahy, Brenna McCarthy, Avery Palmer
Big Kids: Liya Alpert , Bella Anderson, Meghan Clemmons, Brady Coppinger, Anna Dervishian, Tija Dilba, Nora Dobson, Stephanie Jaramillo, Aubrey Klipenstein, Jaymie Last, Katie Martinez Salvatierra, Ethan Provost, Katie Quinn, Sarah Santiago, Kiran Subramanian , Lillian Sucich, Alexandra (Sasha) Tsizer, Tessa Varley, Jeremy Whelihan, Samantha Winterhalter
Party Children: Andrew Austrager, Rebecca Berkman, Aarohi Bhatt , Lila Brown, Harriet Dabrush, Caroline Larson DiPalma, Andrew Josefek, Isla Kearney
School Children Ensemble: Isabella Borelli, Addison Bronner, Tanya Dervishian , Katie Doherty, Genevieve Falconi Audrey Fraher, Zoey Gonzalez-Mendoza, Jena Hadi, Jason Hutchinson, Kaltrina Jashari,
Katelyn Nickerson, Alessandra Persechini, Declan Pignone, Hannah Ralston, Emily White
CREW
Production Stage Manager – Meghan McCluskey
Backstage – Kat Barry, Jennifer Betemit, Leah Condriet, Zoe Espinosa, Sydney Ferriere, Olivia Goodwin, Sydney Horne, Brooke Lawson, Valentina Lobos, Jennifer Panza, Kaylin Pfrang, Catherine Richards, Lily Richmond, Julia Shapiro, Allie Stoodley, Madeleine Swift, Aidric Tschantz, Alyssa Witty, Lindsey Witty, Mariah Woods & Zoe Yale
Costumes – Erin Degnan, Lara Gunawardena, Gloria Mancuso & DeLiecia Quigley
Props – Natalie Carson & Ethan Cox
Student Asst. Technical Directors – Mia Larios & Julia Wilkinson
Lights & Sound – Mattias Colantropo, Melissa Monteiro, Leonardo Oliveira & Jackson Zweil
***
Petroni Media Company photos fo SOURCE media.
High-resolution images are available for purchase by emailing petronimedia@gmail.com