New Leaders and New Name For Framingham is United Organization
The following is a press release submitted to SOURCE media.
***
FRAMINGHAM – A week ago today, a new group Framingham Stands United Against Hate quickly launched, as a way to build a coalition against hate in our community after multiple incidents, over the last 12 months.

The quick launch was to capitalize on the national Stand United Against Hate Week, November 17-23, created by a coalition of communities in California.

Today, November 19, the group announces that Noval Alexander, Neidy Cuellar, and Suze Craighead will take over leadership of the group.
The group will also be changing its name to Framingham Is United.
The goals of Framingham is United remain the same, as announced last week:
First to educate residents about hate and bias. Education helps to build a safer, inclusive Framingham that supports diversity and tolerance.
Second is to build a sense of community. The more we know and understand our neighbors, the more we will not accept bias or hate in our city. A model of inclusion for all is needed to grow together as a UNITED Framingham.
"Today I'm humbled and very excited by this latest opportunity to be an integral part of Framingham Is United," said Alexander. "During the next year our aim is to reach out to as many people and community groups as possible to schedule a series of events in Framingham each month to promote a sense of togetherness, space for civil dialogue, and exposure to people with varied backgrounds, life experiences, and viewpoints. We hope these encounters offer solutions to combat the rise of discriminatory acts in our community while increasing tolerance as well as racial, cultural and gender awareness."

"I want to join the group because I want to reduce racism towards and in my community. Framingham is home to many races and ethnicities, targeting one group because of their skin color, religion, or their physical appearance does not have a home in this community. I want to be able to say that I was a part of the execution of hate and bias in Framingham. By joining this group, I would be able to help fight against hate and bring the community together. My goal is to help educate people and reduce bias, discrimination, and hate," said Cuellar.

"Like many others, I chose Framingham for its diversity. Recent events are not reflective of that Framingham. We need to come together as a community to combat racism in all of its manifestations. A huge part of this is getting to know each other as individuals. We may be different in some aspects, but we have far more commonalities than differences. Part of our goal is to get residents to reach across barriers and get to know each other. who are all our neighbors. Together we are stronger and better," said Craighead.
Framingham Is United is challenging the community of Framingham to combat xenophobic, racist, homophobic, sexist, anti-semitic, and any other hate statements or behaviors in 2020.
We are challenging the community to get to know each other.
The organization is challenging residents, business owners, and community leaders to embrace inclusion and tolerance.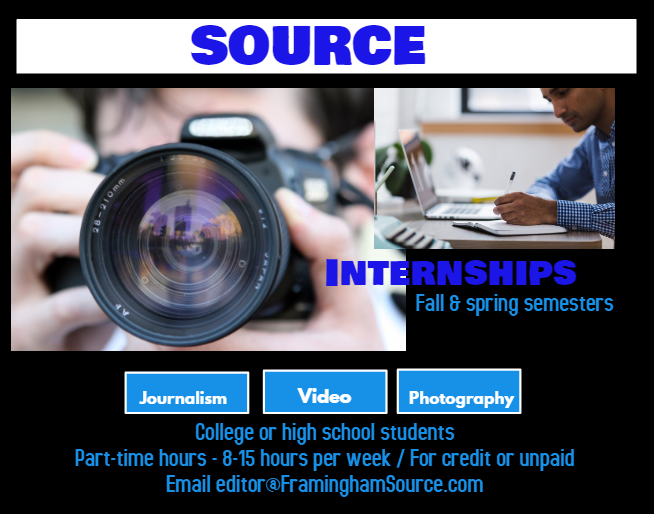 "Framingham Is United endeavors to be the big tent and to welcome every resident that wishes to participate in a positive, constructive manner. These are trying times, but I believe we have more in common than separates us and that's what makes commencing this initiative at this time more important. My role within this organization is to promote its mission and to facilitate discussions during events. I look forward to seeing and interacting with as many of you as possible," said Alexander.
The kick-off events in January 2020 will address the organization's goals. Those events will be announced later this week.

What are the organization's next steps?
A meeting will be held in December 2019 to form a working group for all people who wish to take up the challenge – yes ALL. Details will be forthcoming on the group's Facebook page.

All voices, gender, races, cultures, sexual orientation are welcome to participate.

No one should feel excluded, as Framingham Is United seeks to include ALL in the discussion.

Organizations are encouraged to partner with Framingham Is United by hosting a single event or multiple events in 2020. If you are interested, please message the Facebook page.
What can you do?
Please like and follow the Framingham Is United Facebook page.

Download the poster. Take a photo of you or your family with the photo and upload it to the Facebook page.
During the week of Nov 17-23, make that photo your profile photo or make the poster "Framingham Stands United Against Hate" your profile photo.
Pledge to being tolerant of others both in-person and online daily. Seek to improve the community by educating those about hateful words and biases.