SLIDESHOW: 2 Performances of Shakespeare in Love at Framingham High
FRAMINGHAM – Framingham High School's drama company kicks off its theatrical season tonight, November 15, with a stage version of the Academy Award-winning movie Shakespeare in Love 
Directed by Stephanie Henry, the show features dozens in the cast and crew.
Opening night is tonight at 7. Tickets will be sold at the door. There is an additional performance on Saturday night at 7. Tickets available at www.showtix4U.com
The 2-hour plus show tells the story of young Will Shakespeare, who is suffering from a severe case of writer's block as the deadline fast approaches to deliver his new play, Romeo and Ethel, The Pirate's Daughter.
Enter Viola, a headstrong noblewoman and admirer of Will's, who disguises herself as a boy so she can skirt the law and appear (as a girl) in his play. But when the playwright and his muse fall in love, the plot undergoes some surprising rewrites.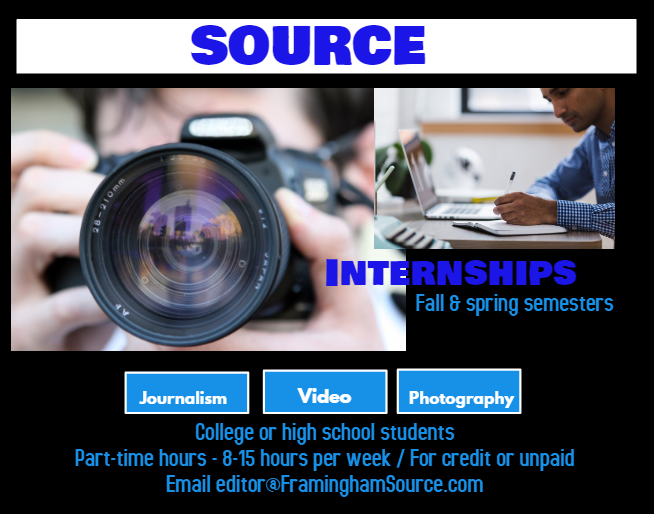 Mistaken identities, courtly intrigue, and backstage bickering are all part of the fun in this raucous romantic comedy of errors that reminds us that all the world's a stage and love is unrehearsed.
***
Photos by Petroni Media Company. All rights reserved. High-resolution images are available for purchase by emailing petronimedia@gmail.com
CAST
THE PLAYWRIGHTS
Will Shakespeare – Alex McLaughlin
Kit Marlowe – Ethan Kerr
Queen Elizabeth I – Jillian Wadland
Edmund Tilney – Sarah Morales
Attendants/Guards – Neg Haridi, Katy Mauricio, Cassandra Till, Nucci Tramontozzi

Viola De Lessups/Thomas Kent – Sophia Nolan
Nurse – Madilyn Spear
Sir Robert De Lessups – Joy Kunda
Lord Wessex – Zach Mauricio
Catling – Cassandra Till
Fennyman – Diego Castrillo-Vilches
Lambert – Haley Hein
Frees – Olivia Palmer
Henslowe – Joseph Garcia
Ralph (plays Nurse) – Brian Fintonis
Robin (plays Lady Capulet) – Gabriel Madrona
Nol (plays Benvolio and Sampson) – Jocelyn Wadland
Adam (plays Gregory and Servingman) – Eva Taub
John Webster – Hadley Connor
Wabash – Elijah Jenkins
Richard Burbage – Christopher Hobin
Proteus/BurbageHeavy 1/Tavern Guest – Katie Najarian
Valentine/Burbage Heavy 2/Tavern Guest – Larissa Goncalves
Mistress Quickly/Burbage Heavy 3/Tavern Guest – Amelia Klippenstein
Actor with Dog/Burbage Heavy 4/Tavern Guest – Emily Spalding
Dog – Maya Puffer's Dog
Ned Alleyn (plays Mercutio) – Max Connor
Sam (plays Juliet) – Brock Hoey
Peter (plays Tybalt) – Isabella Ferreira
Abraham (plays Abraham) – Nicole Davila
Rower – Cassandra Till
Bartender/Server –Rachel Varley
Molly Barmaid – Christina Mula
Kate Barmaid – Ailadis Hernandez
THE SINGERS ACT 1 & 2Ailadis Hernandez, Haley Hein, Christina Mula, Olivia Palmer, Rachel Varley
ADDITIONAL SINGERS ACT 2Larissa Goncalves, Amelia Klippenstein, Katie Najarian, Emily Spalding
THE BALLROOM DANCERS (Scene 9 and 11)
Group 1: Haley Hein/Ailadis Hernandez
Group 2: Olivia Palmer/ Christina Mula
Group 3: Larissa Goncalves/ Amelia Klippenstein
Group 4: Katie Najarian/Emily Spalding
ADDITIONAL BALLROOM DANCERS (Scene 11)
Group 5: Brian Fintonis/ Eva Taub
Group 6: Gabriel Madrona/ Hadley Connor
Group 7: Elijah Jenkins/ Jocelyn Wadland

Technical Director: Peter Birren
Producer/Dialect Coach: Chris BrindleyMusic
Director: Thaddeus Bell
Dance Choreographer: Lauren Spagnulo
Production Stage Manager: Priscilla Silva
Assistant Stage Manager: Hannah Bossange
Costume Designer: Brian Simons
Costume Chairs: Victoria DaSilva and Lily Karofsky
Make-Up/Hair Designer and Chair: Maya Puffer and Cailtyn Doucette
Costume/ Make-Up and Hair Crew: Tony Affannato, Mia Avidor, Sarayu Bade, Amelia Driscoll
Scenic Designer: Nick Sulfaro
Lighting Designer: Chris Fournier
Lighting Crew Chair: Bridget Donovan
Lighting Crew: Nate Dimidis, Tyler Garofalo, Zach Lane, Owen Sellers
Sound: Kiana St. Cyr
Scenic Crew Chair: Kaylee Lambert
Scenic/Backstage Crew: Madison Chan, Andressa DeOliveira, Savannah Johnson, Angela Seekanjako, Carol Ssekanjako, Maddy Wissler,
Faculty House Manager: Leslie Adams Dowst
Ushers: Emma Catherine Hampton, Nick Jaynes, Amanda Lampl, Rianna Lawrence, Jessie Namulindwa, Joantrina Nantaba, Gabby Rodrigues