FHS Black Student Union Developing Initiative To Address the 'N' Word
The following is a press release submitted to SOURCE media.
***
FRAMINGHAM – In response to the recent incident at Framingham High School (FHS) and in the community involving the use of the "N" word, the FHS Black Student Union (BSU) is developing an initiative to educate students, staff, and the entire school community.
"Now is the time to courageously engage in conversation, education, and pursuit of ideals of justice, equality and power," said Reverend Dr. J. Anthony Lloyd.
The Framingham High School Black Student Union Advisor, history teacher Christopher Finan along with School Committee Vice-Chair Gloria Pascual, the school committee's Framingham High's liaison and Chair of the Racial Equity Subcommittee are working with the Black Student Union students as
they discuss the different uses and interpretations of the "N" word, and how to stop the damage it can cause.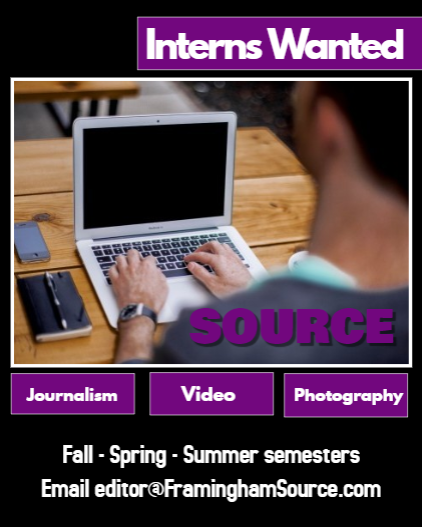 "The students have been sharing their experiences and ideas," said Pascual. "We are helping them discuss this in a safe space where they can turn their experiences into ideas that will benefit so many others".
Mira Donaldson, the President of the Black Student Union said, "We are working on developing an initiative which will help educate about, raise awareness of, and create boundaries for use of the "N" word in school."
Angela Kalissa, Vice-President of the BSU provided this outline of the initiative's goals:
Create positive messaging around people of color and increase community awareness and understanding of implicit and explicit biases and stereotypes of people of color in everyday life.
Provide staff and students in our district with tools to address and respond to incidents regarding the "N" word using an agreed upon theme such as "Not in my school." "Not in my classroom." "Not in my community."
3. Provide professional development to staff and students on the history of the "N" word to create a framework to openly and respectfully communicate about the "N" word.
The following organizations are working together to host a community forum to build awareness and educate the public on this initiative:
• Framingham High School Black Student Union (FHS BSU)
• Framingham Student Immigrant Movement
• Greater Framingham Community Church (GFCC)
• South Middlesex NAACP
• Framingham Families for Racial Equity in Education (FFREE)
• Discovering Hidden Gems