Wadland, Barnhill, & LaBarge Join Framingham School Committee
FRAMINGHAM – Voters elected 9 members to the Framingham School Committee on Tuesday, November 5.
Six of the nine races were uncontested.
There will be four new faces on the Framingham School Committee, along with five incumbents.
In District 3, incumbent School Committee member Scott Wadland easily defeated his challenger Leslie Smart. Wadland received 624 votes and Smart 300 votes.
"I'd like to thank the voters of District 3 for recognizing the breadth and depth of experience I bring to the School Committee, and for re-electing me so that I can continue to my service to the students, families, and residents of Framingham," said Wadland to SOURCE last night.
In District 8, Natick teacher Jessica Barnhill defeated Jim Wade Hansen. Barnhill received 287 votes, with 254 for Hansen. Current School Committee member Gloria Pascual ran for an at-large seat on the City Council and lost.
In District 9, former Town Meeting member William LaBarge defeated former Town Meeting member Richard Baritz. LaBarge received 127 votes. Baritz received 106.
Current School Committee member Tracey Bryant chose to run for City Council in District 9 and won yesterday.
Also elected yesterday unopposed was Karen Foran Dempsey in District 2 and former mayoral candidate Priscila Sousa in District 5. Both the current School Committee members Ricky Finlay and Noval Alexander chose to run for City Council and lost.
Four of the current School Committee members chose not to seek re-election and run for City Council. Only Bryant won.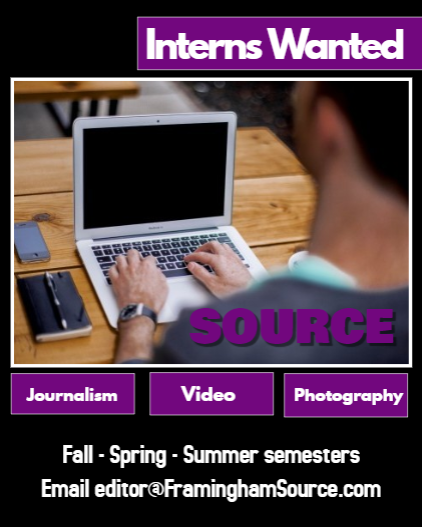 Incumbent School Committee members Beverly Hugo (District 1), Adam Freudberg (District 4), Geoffrey Epstein (District 6), and Tiffanie Maskell ( District 7) all were elected to a second 2-year term, without a challenge.
The new School Committee term begins on January 1, 2020.