UMass Dartmouth Defeats Rams in Season Opener at Loring Arena
By Framingham State athletics
FRAMINGHAM – The UMass Dartmouth men's ice hockey team was led by a hattrick by senior Cameron Mack on their way to an 8-1 win over Framingham State Tuesday evening at Loring Arena.
HOW IT HAPPENED:
An early powerplay in the opening minutes gave the Rams an early opportunity but the towards the end of the two-minute advantage UMD snuck out on a break only to have their breakaway stopped by an acrobatic save by Rams senior netminder Greg Harney (East Haven, Conn.) to keep the game scoreless.
The visitors were able to break through in the sixth minute on a powerplay of their own when Nicholas Short sent a long pass to Cameron Mack to capitalize on the man advantage.
About ten minutes later a Rams defender brought down a UMD skater on a breakaway and a penalty shot was awarded. John Grealish was able to squeeze the shot thought the five hole and trickled in.
The Rams got on the board in the opening minute of the second when Matthew Paiotti scored unassisted on shothanded.
A little under midway through the period Mack scored with helpers from Dillon Radin and Sean Leonard.
Radin and John Grealish scored to send the Corsairs to the breakup 5-1. Jake Maynard, Mack and Michael Perrone each tallied in the final frame to reach the final margin.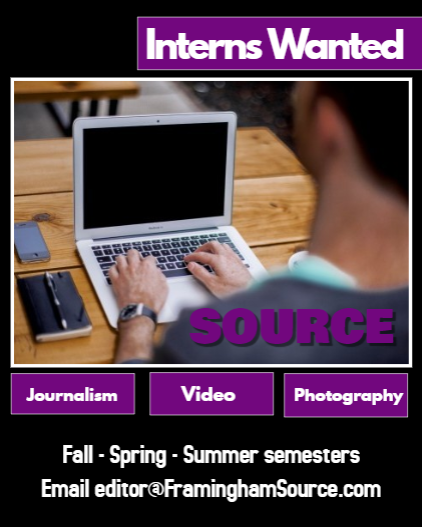 INSIDE THE NUMBERS:
The Corsairs outshot the Rams 56-to-28 and 38-to-16 in the final two frames.
Harney made 42 saves in the first two periods before giving way to Nolan Greene for the final frame. Chris Stangarone made 27 stops in the win for UMD.
UMD was 1-for-5 on the man advantage with two shorthanded scores. The Rams were 0-for-5 on the powerplay and scored once a man down.
UP NEXT:
The Rams return the ice on Saturday, November 9, when they host Southern New Hampshire in a non-conference battle at 7:40 p.m.
***
Photo courtesy of Framingham State athletics