Q&A With District 8 School Committee Candidate Jessica Barnhill
Editor's Note: All School Committee candidates received a Q&A from SOURCE last week. Each race had different questions. If an answer is left blank, the candidate chose not to answer the questions. SOURCE gave the candidates a word limit, so some answers may be shorter than what candidates submitted.
***
FRAMINGHAM – Natick teacher Jessica Barnhill is one of two candidates seeking the District 8 School Committee seat. The current District 8 representative chose not to run for re-election to the School Committee but instead run for City Council.
Election day is Tuesday, November 5. Polls are open from 7 a.m. to 8 p.m.
Voters will elect 9 School Committee members, by districts, for a 2-year term.
There are three contested races in Districts 3, 8, and 9.
***
JESSICA BARNHILL
Age (optional): 38
Occupation: High School Health and Wellness Teacher
Years lived in Framingham: 25
Family (optional): 1 son named Luca (2 years old)
Volunteerism: Mothers Against Drunk Driving (M.A.D.D.), Students Against Drunk Driving (S.A.D.D.), Mentors in Violence Prevention
Why did you decide to run for School Committee (250 words or less):
As a longtime resident and a mother of a child who will be entering the Framingham Public Schools, I am deeply invested in Framingham. I've spent the past 15 years as a public-school teacher.
Throughout my tenure as an educator, I have served on the Natick superintendent's advisory committee, building advisory committee, and I have been a part of numerous accreditation committees.
I regularly write and implement high-quality, standards-based curriculum. I have experience teaching at the elementary, middle school, and high school level. I am proud to be part of a district that is a leader in the Commonwealth with respect to a variety of initiatives.
I can provide valuable feedback and ideas to the committee. I offer my experience and knowledge to the Framingham community. I am prepared to start advocating for our children and our teachers.
Website or Facebook page link: Jessica Barnhill for Framingham School Committee (On Facebook)
***
SHORT QUESTIONS
Candidates were asked to submit one word or one sentence answers to a series of questions.
The best thing about the Framingham Public School District is diversity.
What letter grade would you give Superintendent of Schools Bob Tremblay? B
Would you have supported a 6-year contract for the Superintendent of Schools? (yes or no) Yes
Do you support the new Unit A teacher's contract? (yes or no) Yes
What letter grade would you give the busing system for Framingham Public Schools? C-
What was the last Framingham Public School event you attended: McCarthy Pumpkin Fair.
Favorite Children's Book: How Do Dinosaurs Say Goodnight?
Should the school year start after Labor Day? (yes or no) No
Should February vacation be eliminated from the calendar? (yes or no) No
Should there be recess at the middle school level (yes or no) No
Do you support free preschool for all 4 year olds? (yes or no) Yes
Should there even be homework at the elementary school level? (yes or no) No
Should there be metal detectors at Framingham High School? (yes or no) No
Would you support virtual classes at Framingham High on snow days? (yes or no) Yes
Do you support a restorative justice system for the middle and high schools? (yes or no) Middle School- yes, High School- at Teacher Discretion
Framingham teachers are awesome!
I would never cut money from the Health and Wellness Department.
The Framingham Public School System needs a new south side elementary school and universal high-quality preschool.
I would bring a teacher's perspective, passion, and strong collaboration skills to the School Committee.
I would want to serve on the Accountability and Student Achievement Subcommittee. Additional subcommittee interests of mine are policy, and the facilities subcommittee.
***
IN-DEPTH QUESTIONS
(Editor's Note: Candidates were told they could have 350 words to answer. Longer answers will be cut at the sentence closest to 350 words.)
***
1) Specific criteria is used to measure a Superintendent. Criteria is used to evaluate a teacher. How should you as a School Committee member be evaluated? What things should voters hold you accountable for after your 2-year term?
Voters should hold me accountable for the following:
Meeting Professional Responsibilities –
A school committee member should consistently fulfill all professional responsibilities to high standards. A school committee member should attend all meetings, actively participate, appropriately engage the community, communicate effectively and respectively, work collaboratively, and respond to constituent communications in a timely manner. It is expected that a school committee member understands and complies with state and federal laws and mandates, school committee policies, collective bargaining agreements, and ethical guidelines.She/he must model sound, professional judgment.
Transparency- For any elected position that heavily involves making decisions, especially ones that impact an entire district, transparency is important and I see it as necessary. The school committee has a direct role in establishing school policy. There are many factors and perspectives to consider when writing a school policy. One must seek out multiple sources of evidence, assimilate data, and consider the community-wide impact. Feedback from students, families, caregivers, community members, and organizations is an important consideration. Informed decision making uses multiple sources of evidence. Although certain situations warrant confidentiality (student safety, assessment results, accommodations etc), I strongly believe that transparency is a best practice when making decisions and establishing policy. Our elected officials must be accountable in this area.
2) As you know, the transportation system is not working at an A+ level. Some students are consistently late for school due to buses, and some children have hour-plus bus rides home. It is a complicated issue, but in the end the School Committee is responsible for the busing contract. What will you do in your term to fix the busing problem?  
Ensuring that students arrive safely and on-time to school is important. Durham's contract is expiring. This is an opportunity to renegotiate and explore other viable options. Adding performance criteria to their contract is an option. Other busing solutions are options too. For the current situation (separate from contract) there needs to be a resolution and it needs to happen soon. Mornings are darker, bad weather is coming, it's getting colder. These problems need to get fixed and as a school committee member I would support additional funds be allocated to remedy this situation.
3) One of the major roles of the School Committee is to set policy. Which policy would you like to change or propose in your second term?
We need to address the human and financial cost of busing in our district. In district 8 there are many disparities that need to be eliminated. We need universal high quality preschool for all our four year olds. We need a school on the south side. Our kids spend too much time on buses. School choice needs to be revisited and we need to improve academic performance at our four underperforming schools.
4) The School Committee is responsible for the budget. Do you support a level-funded, level service, or an increase in the Framingham Public Schools budget for the 2020-2021 school year? Why?
A slight increase will be needed. I want to see the services increase. We need to cover contract obligations, rising enrollment, and health/wellness. I am hopeful that the city will do a top-to-bottom review of the total budget and decrease wasteful spending. I am confident that as a city we can work within our means and not have to rely on taxpayers to have to contribute more.
5) The Superintendent just received a 6-year contract. Accountability is important. What three things will you hold him accountable for over the next two years?
Four major areas need accountability. Those areas are 1. Instructional Leadership 2. Management and Operations 3, Family and Community Engagement and 4. Professional Culture,
The superintendent has an extremely important job. As a teacher, I have worked under the leadership of five different superintendents. As a product of the Framingham public schools, I have known an additional three. I commend Dr. Tremblay for his noticeable efforts specific to the family and community engagement standard. I am encouraged by his dedication to Framingham and his commitment to the shared vision of FPS. Using the above mentioned performance standards I am confident his accountability can be assessed and we can work together with a strategic plan to improve our schools.
6) The Framingham Elementary Schools are racially imbalanced today. It was this issue that brought about school choice years ago. Should Framingham Public Schools be redistricted to 9 district schools as opposed to school choice? why or why not?
Until every school district has an elementary school and every school is equally desirable, school choice should remain. However, we need to address the human and financial costs of busing in our district. There are disparities that exist with the current system that need to be eliminated.It does not make sense for us to bus 400 students from Wilson's district to Brophy and bus approximately 400 out of Brophy's district. I hope to bring new ideas, a fresh set of eyes, and practical solutions if elected to represent district 8.
7) The state now has MCAS 2.0 to evaluate students and schools? But in your opinion, how should a student or a school be evaluated in Framingham? How will you know Framingham students are achieving? Be specific.
Standardized testing has its place with data collection but does it completely and accurately capture a student's or a school's performance and achievement? It is important that we are meeting the needs of our students and we are delivering high-quality standards-based education to our entire student body.
One measurement of our schools lies in accreditation. Accreditation from NEASC speaks volumes. The process is lengthy and in-depth. As an accreditation committee member, I know first hand the amount of scrutiny that goes into the accreditation process. A positive rating can be used as an indicator in school performance.
As an educator, I feel it is important to facilitate meaningful and active learning experiences. Rote learning is not a best practice and standardized testing can increase its prevalence. We need to be preparing our students with the 21st century skills to be a productive contributor to society. Teaching to A useful tool in gauging student achievement is formative assessment. As a teacher. formative assessment plays a huge role in everyday teaching and should not be discounted. An ideal student evaluation system would be a panel that combines formative and summative assessments.
8) There are significant achievement gaps in the Framingham Public Schools. Name three things you can do as a School Committee member to help close those gaps by 2022.
In district 8 we have an opportunity gap. We need universal high-quality preschool for all our children. With the Education Reform Act there is money available and I would advocate for this to be allocated for this purpose.
I plan to relentlessly advocate for a new elementary school on the south side. The simple facts are 3/9 schools are located south of Route 9 and ⅔ of our students live south of Route 9.
Examine and evaluate existing policy and curriculum so that we are focused on cultivating an inclusive school community, which celebrates diversity and allows equitable opportunities and resources.
9) Framingham middle and high school students are stressed. The MetroWest Health Foundation studied also showed an alarming rate of suicide attempts. What can the school system and the school committee do to help the mental health of students? Identify 3 specific steps.
As a member of the team that administers the MetroWest Health survey, I will say that the results are frightening. With my educational background, I am particularly attuned to examining the district's wellness policies. There are increased reports of anxiety, depression and substance abuse throughout most grade levels. We need to have resources and policies in place to support our children's social and emotional health. In a time where we also see a high instance of childhood obesity and increased sedentary lifestyles, we have a responsibility to our children to support their total wellness. A few things- 1. A protocol document must be created and in place that provides information on what to do if a teacher or staff member is worried about a student's safety, during school or after hours. It should include cell phone numbers for all of the administrators. Faculty and staff should be encouraged not to hesitate to call if they are concerned about a student. 2. Health Education is a critical component for educating today's student. Curriculum content needs to assessed. Units pertaining to substance abuse and mental health topics must be included. 3. Initiatives targeting relationship building must be explored. Relationships play a huge role in today's world and should be a focus of any district.
10) Students and parents in District 8 need ____________________________. Why?
Voice & Advocacy!
We need to eliminate the disparities in our community. We need to fund universal pre-k The beneficial effects would extend beyond the individual and impact the entire school system. The age of 3-8 is especially critical to a child. We need to eliminate the currently existing opportunity gap. All our children deserve access to high quality education.
11) Attendance is an issue in the district for many students. What can you do as a School Committee member to make classes a priority for students and families?
As I watch the School Committee meetings I am pleased to see administration make improving attendance a priority. This needs to happen to improve school performance and increase student engagement opportunities with teachers.
Student safety and inclusion are the foundation of the solution to fix this issue. Students need to feel safe, have a secure meal, a trusted adult, and be free to represent themselves without fear. Students are more engaged when they have inclusive curriculum content and support. Framingham has great diversity. Our community should continue to strive to be a place welcoming everyone.
Second, the glaring issue of busing needs to be addressed. It is important that our students have reliable transportation so that they get to school safely and on-time.
In addition, there are lots of different ideas across the Commonwealth that we should take a look at. As a teacher in a neighboring district, I have knowledge of a variety of strategies that we have implemented to increase student attendance. One small example that has been effective with high school Juniors and Seniors was granting privileges (aka "privs") to students who qualify. This means that a student can leave and come back to school when they would be normally scheduled for study hall. Students MUST be in good academic standing and have good attendance to qualify. I have seen this be an incredibly motivating practice.
12) There are more 70 languages spoken in the Framingham Public Schools. For many families English is not their first language. How can you help engage more parents with the school district and get more parents actively involved in their child's school and education? be specific.
There are lots of things we can do! ! I am proud to work in a district that leads the Commonwealth in many initiatives that focus on creating an inclusive school community. There are many ways to increase communication and create more opportunities for community engagement. I think Framingham does a really good job with this. The events are well planned, attended, and well-marketed. With every new class there are new opportunities to connect individuals and the community.
Data can be a driving force with this one. A short questionnaire could be distributed to gathering feedback from teachers, students, parents. Important questions to include would be interests, availability, etc.
13) City voters approved a new Framingham Middle School, but that is just the beginning of the school district's needs. Tell voters your priorities for the district in regards to facilities over the next 5 to 10 years? Be specific.
I am so grateful to have had the opportunity to campaign for Fuller. I was thrilled when the final results came and it overwhelmingly passed. Our community needed it.
Some of our other facilities are approaching similar stages. These buildings have lifespans and they are getting older. In the near future we are going to be facing a similar situation with our other schools. making the same decision to build and upgrade our schools as we did with the Fuller campaign.
The FPS study is scheduled to be completed in March. The bottom line is that we are going to need a new elementary school.The City, along with FPS needs to identify land or a location to build/renovate. Bethany is a great location but there are also several others. School committee needs to vote to request submitting a request to MSBA. We need to get our request in the pipeline.
14) A parent comes to you and complains about their child's teacher being ethnically-biased. A parent says the principal is not following your child's IEP. A teacher complains to you about the principal or central office. What steps do you take?
IEP compliance is an essential requirement for any teacher. Individual education plans and Special Education cases have policies and processes defined by law. The protocol upon receiving the complaint would be for Central Office to become involved. As my district's representative, I plan to continue to make myself available for any and all constituent concerns. I would take every complaint seriously and assist the family through the process. I would follow up to ensure that they are receiving responses and help them navigate if they are unfamiliar with the system.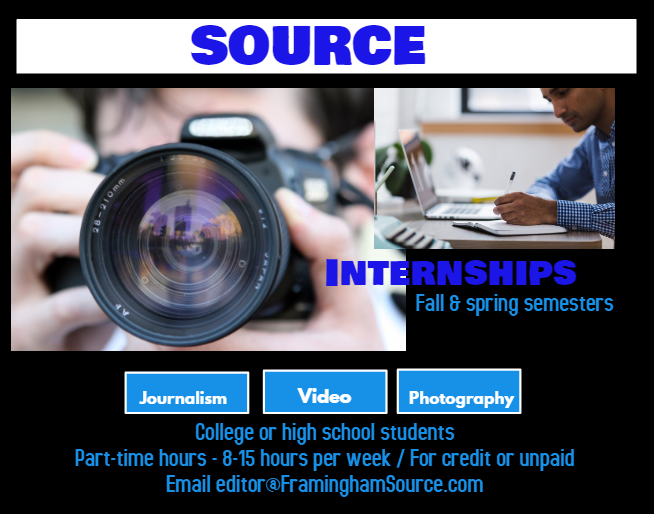 15) Do you think students are safe in the Framingham Public Schools? Why or Why Not? Cite ways to improve safety in the schools.
Yes.
However, there is always more work to be done. We live in a world where we must be constantly vigilant. As a teacher, constant vigilance is my everyday reality.
In addition to having efficient emergency plans, access to safety resources, upgraded security measures, and efficient communication with municipalities, a critical piece is building relationships. As a teacher, making sure that all our children have a trusted adult in the building is a top priority. It is important that we take a proactive approach by making connections with all our kids and building an inclusive school culture. We need to continue to work to have our finger on the pulse of the student body. This allows us to be able to identify, connect with, and help a student who is struggling