Q&A With District 6 School Committee Candidate Geoffrey Epstein
Editor's Note: All School Committee candidates received a Q&A from SOURCE last week. Each race had different questions. If an answer is left blank, the candidate chose not to answer the questions. SOURCE gave the candidates a word limit, so some answers may be shorter than what candidates submitted.
***
FRAMINGHAM – District 6 School Committee member Geoffrey Epstein is running unopposed for re-election. It is a 2-year seat that starts January 1, 2020.
Election day is Tuesday, November 5. Polls are open from 7 a.m. to 8 p.m.
Voters will elect 9 School Committee members, by districts. There are three contested races in Districts 3, 8, and 9.
***
GEOFFREY N. EPSTEIN
Age: 72
Occupation: Engineer
Years lived in Framingham: 5
Family (optional): Married, 3 sons
Volunteerism: Sustainable Framingham
Website or Facebook page: https://www.facebook.com/geoffepsteinforSC/
***
SHORT QUESTIONS
Candidates were asked to submit one word or one sentence answers to a series of questions.
The best thing about the Framingham Public School District is its energy.
What letter grade would you give Superintendent of Schools Bob Tremblay? B
What letter grade would you give yourself as a School Committee member? B
What letter grade would you give the busing system for Framingham Public Schools? D
What was the last Framingham Public School event you attended: Governor's visit to Walsh Middle School
Favorite Children's Book: Orlando the Marmalade Cat.
Best subject in school: Mathematics.
Worst subject in School: English.
Should the school year start after Labor Day? Yes
Should February vacation be eliminated from the calendar? No
Should there be recess at the middle school level? Yes
My favorite teacher was Alistair McKerras, my Latin and Math teacher because he was interesting, rigorous, fair, had a sense of humor and awarded chocolate frogs to kids who did well in inter-school sports events.
Do you support free preschool for all 4 year olds? Yes
Should there even be homework at the elementary school level? Yes
Should there be metal detectors at Framingham High School? No
Should Framingham High have a ROTC program? Undecided
Would you support virtual classes at Framingham High on snow days? Yes
Framingham teachers are vital to our success.
The Framingham Public School System needs better support from the Mayor.
I would bring more positive change to the School Committee in my second term.
***
IN-DEPTH QUESTIONS
(Editor's Note: Candidates were told they could have 350 words to answer. Longer answers will be cut at the sentence closest to 350 words.)
***

1) What is your biggest accomplishment in your first term as a City School Committee member?

I was a driving force on the current school committee for financial practice
improvements:
a. Effective Chair of the Finance & Operations Subcommittee
b. New Executive Director of Finance & Operations hired.
c. Monthly district budget projections now operational.
d. Student Activity Accounts annual audit now in compliance after being out of compliance for 3 years.
e. Helped engineer the Council override of the Mayor's budget which was tracking to underfund the schools.
f. Landmark cooperation with the Council on finances, especially with
George King, who has proven a valuable Council partner.
g. District budget book now professionally done, with full narratives and complete budget details.
h. Yearend management of the special education out of district placement reserve account now transparent and properly executed.
i. Fostered transparency in the district budget, so that turnover savings from teacher retirements is no longer hidden.
j. Proved that the taxpayer funded district annual budget increases over the last 10 years have been sustainable at 2%.
k. Proved that, when student population increase is taken into account,
over that same period, the annual cost per student increased by just
0.7%.
l. Explained the fact that over the past 5-6 years, $60 million in tax relief
has been given to property owners, by taxing below the permitted 2.5%
increase, which is a direct cause of city underinvestment in multiple areas: roads, solar installations in the schools, building maintenance,
storm water management, …
m. Projected correctly that the new approach to the lunch/breakfast program would incur a manageable deficit, not the ballooning amount some predicted.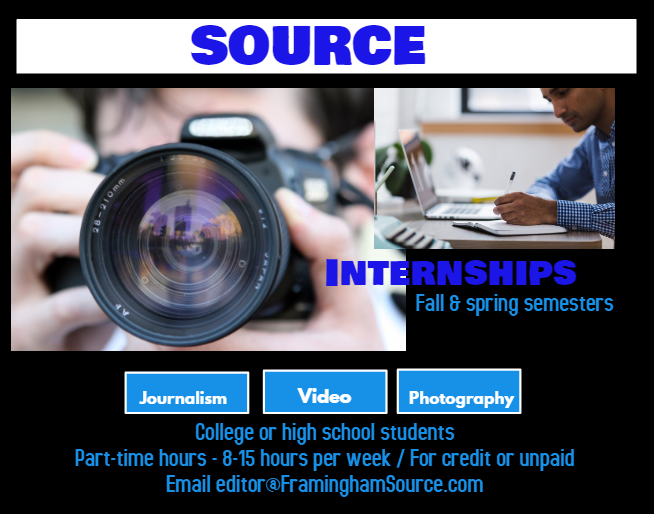 2) As you know, the transportation system is not working at an A+ level. Some students are consistently late for school due to buses, and some children have hour-plus bus rides home. It is a complicated issue, but in the end the School Committee is responsible for the busing contract. What will you do in your second term to fix the busing problem?
The facts are that: (1) there is a nationwide shortage of bus drivers; (2) the 5 year contract with Durham has no performance requirements; (3) state law restricts collaboration with regional transportation authorities to solve school district transportation solutions; (4) state law prohibits use of past performance as a factor in accepting bids on a contract; (5) Durham has not been able to solve the late bus problem in over a year; (6) there is no sound information system in place to alert parents and guardians that a bus is late and by how much (7) when children are late to school, their education is degraded, and they may miss breakfast; (8) with winter coming on, there is a real safety risk to our children when they have to stand in frigid weather, waiting for a late bus.
The final fact is that commonly requests for proposals in this busing area draw just one response, which means that the bus company has the district over a barrel in negotiating a new contract or in adjusting the current one.
In my view, we are in a bad negotiating position for future contracts, and we are experiencing such consistently poor service that even the basic terms of the current contract have been violated.
In the short term, we must improvise by deploying our own buses to fill the gaps. Minibuses may provide the solution in terms of cost and flexibility. Whatever we decide, it has to be operational in the next 30 days.
We should also deploy a web page on our district website which shows whether each bus is on time, or if late, by how much. This is not rocket science and we could have such an improvised solution in place in a week if we put our minds to it.
The longer term solution is to insource our buses, so we have complete control of our transportation. Outsourcing the buses was one of the worst things town meeting forced on the school system. [Much like having district payroll management done by the city, which was another town meeting mistake.]
3) The Framingham Elementary Schools are racially imbalanced today. It was this issue that brought about school choice years ago. Should Framingham Public Schools be redistricted to 9 district schools as opposed to school choice? why or why not?

No. We have to make school choice work better. In a homogeneous population, neighborhood schools work fine, as each school population is the same as the next one. But we don't have that. There are very large disparities in the demographics of our neighborhoods, including ethnicity and income levels. While that remains the case, we have to ensure that each school ends up with a similar blended population. That has to involve busing, and school choice is the current mechanism. But we can make it work better than it does now and review of this in the next term is fundamentally important.
4) One of the major roles of the School Committee is to set policy. Which policy would you like to change or propose in your second term?

I would like to add a policy in the area of student health and wellness, which ensures that school start times reflect the well known biorhythms of our kids and that intramural sports in the schools are promoted so all kids get more exercise, benefit from team sports and develop more friends.
5) There are significant achievement gaps in the Framingham Public Schools. Name three things you can do as a School Committee member to help close those gaps by 2022.
Get universal pre-school in place.
Ensure that each classroom has a shareable, digital description of what is planned each day for classroom instruction. That information can then be shared with any teacher across the district to increase collaboration.
It can also be shared with each family, on a daily basis, so they know
what instruction is taking place and can better assist their children to
improve their skills.
With the hiring of our new Director of Technology, I hope to see that position expand to more of a Chief Information Officer, affecting all operations in the district, but especially classroom instruction. We are way behind in that area in terms of deploying real digital tools which teachers can effectively use to create the right balance of instructional
approaches to meet their diverse student needs. I will work hard to make this happen.
6) The School Committee is responsible for the budget. Do you support a level-funded, level service, or an increase in the Framingham Public Schools budget for the 2020-2021 school year? Why?

The district budget necessarily increases each year, simply to support the contracts we have negotiated, and, if we are making improvements as well,
those may require additional funds, like when we introduced full day kindergarten. It all depends on the educational plan.
I will support a budget which furthers the district strategic plan. It is a mistake to start with the budget numbers ahead of the plan. The plan lays out priorities and we fund them accordingly. With the current teacher contracts, the 2020- 2021 school year will present less of a challenge than last time around. So, we may be able to go with a 2-3% district budget increase, but it also depends on what innovation we are doing to improve student achievement.
But we have a giant problem on the cityside. The critical challenge the district faces is the lack of cityside strategic planning.
There is also a real transparency problem, which is exemplified by the fact that the city budget surplus from the last financial year which ended on June 30, is still a secret number. The city needs to project this surplus months ahead of the end of the financial year, so that can be input into city budget planning for the next year. This is not rocket science. The city budget picture has for years been made out to be much worse than it is, which is why major investments have not been made. Think roads, solar installations, building maintenance, storm water.
The lack of city planning and transparency is reflected by the fact that the city budget book is a shadow of what it should be. Compare the school district budget book at 250 pages to the city budget book at 20 pages! There is a complete strategic plan driving the school district and that is reflected in its budget and budget book.
This is a major reason for the poor relations between the Mayor's office and the Council, and to solve that there has to be a substantial change in planning and budgeting in the executive branch. Education would benefit greatly from that.

7) The Superintendent just received a 6-year contract. Accountability is important. What three things will you hold him accountable for over the next two years?
Student achievement.
Implementation of universal pre-school.
Improved communications with parents on all matters.
8) There are criteria to measure a Superintendent. Criteria to evaluate a teacher. How should you as a School Committee member be evaluated? What three things should voters hold you accountable for? Why?
I should be evaluated based on how far the district went to make meaningful progress on my priorities:
Student achievement
Universal pre-school
Comprehensive parent engagement in students' academic progress.

9) Framingham middle and high school students are stressed. The MetroWest Health Foundation studied also showed an alarming rate of suicide attempts. What can the school system and the school committee do to help the mental health of students? Be specific.
Make sure students get enough sleep by adjusting school start times to align with their biorhythms. That means a later start for high school for sure.
Make sure that after school there are opportunities for all students to engage in some recreational time before heading home. Intramural sport is one of a number of options. We have to make sure that transportation supports this.
Keep track of students who are not doing well and deploy support to
help them.
Put a full court press on absenteeism, as that is a sign of trouble. It
cannot be over emphasized how important this is.
Get parents more involved in making sure that alcohol at home is not
accessible to kids when parents are not home.
Review nutrition in all food service meals to make sure we are doing the best we can in that area.
Give every kid a sense of purpose, so they have direction and hope.
10) Which program in the Framingham Public Schools budget needs more financial support? why?

Pre-school, as that is the place where bigger investment will bring the best payoff downstream in outcomes and lowered costs.
11) The state now has MCAS 2.0 to evaluate students and schools? But in your opinion, how should a student or a school be evaluated in Framingham? How will you know Framingham students are achieving? Be specific.

There are multiple levels of assessment: formative assessments in subjects, every week or two, iReady assessments several times a year, MCAS. By looking across these measures, a reasonable performance picture can be gotten. But all of these should be integrated with the family community so they can be positively in the picture, especially in the early years, which are the most critical. Also, apart from scores, we should focus on the rate of improvement in all areas, not just where a student is at any given moment. Trajectory matters. Early indicators of performance fall off are also critical to track.

12) Attendance is an issue in the district for many students. What can you do as a School Committee member to make classes a priority for students and families?

We need a full analysis of absenteeism and this effort is ramping up. Students obviously cannot be successful if they are absent from classes a lot. So, this is currently a priority and needs full attention and follow through
13) Finally, what is the biggest issue facing the Framingham Public Schools in the next 5 years? Provide a way you are working on the issue.
Getting the city to greatly up its game on strategic planning and financial investment and management is the most important issue for education. We cannot be worried about a rocky city government all the time. That affects both education and something vitally important for our kids: climate change. By all measures, Framingham has sat on its hands for the last 5-10 years on this existential threat to our future. We must see a dramatic turnaround on this issue or in 10-12 years our kids will face a chaotic environment. How many political races in this election have even mentioned this, or focused on it? We have to act locally to solve this global problem. I have 37 solar panels on my roof at home and the net annual profit is $2500. All homeowners with sunny roofs should do likewise, and make money, while they save the planet. In the next 5 years, we need to install solar panels on every municipal building and parking lot. For starters, we need to see Fuller not just solar ready, but solar installed. When we shortly spend a million dollars on the Brophy parking lot to fix stormwater problems, we need to see a solar canopy go in as part of the renovation. We need to switch the city to electric cars and have charging stations everywhere. We need to see anything which uses gasoline get replaced with electric.
Education and climate change are my top two priorities.
I will do everything I can to make sure that the district gets the budget funding it needs to drive Bob Tremblay's strategic plan rapidly along its path. As Chair of the Finance & Operations Subcommittee, I have already done a lot, but that effort will continue and now getting solar installations in our schools will be driven through that subcommittee from the financial point of view. We also want to do what we can through that mechanism to lower energy costs and get municipal electric aggregation programs in place in the city.
Education + climate change action!