UPDATED: Q&A With District 4 School Committee Candidate Adam Freudberg
Editor's Note: All School Committee candidates received a Q&A from SOURCE last week. Each race had different questions. If an answer is left blank, the candidate chose not to answer the questions. SOURCE gave the candidates a word limit, so some answers may be shorter than what candidates submitted.
***
FRAMINGHAM – District 4 School Committee member Adam Freudberg is running unopposed for re-election.
He is the current chair of the 9-member elected School Committee. He is seeking a second 2-year term.
Election day is Tuesday, November 5. Polls are open from 7 a.m. to 8 p.m.
Voters will elect 9 School Committee members, by districts. There are three contested races in Districts 3, 8, and 9.
***
ADAM FREUDBERG
Age: 36
Occupation: Senior Advisor for Innovation & Collaboration at Hanscom Air Force Base. In this role I work with colleagues to pursue and implement collaborative, fiscally responsible approaches and new partnerships to benefit the Air Force, educational institutions, and the region.
Years lived in Framingham: 12+
Family (optional): My wife Nicole and three kids
Volunteerism: Former President of the Board, Framingham Centre Nursery School; Former Parent Representative on the 2017 Framingham Superintendent Search Committee
Website or Facebook page: https://www.facebook.com/AdamforSchoolCommittee/ and
@afreudmass on Twitter
***
SHORT QUESTIONS
Candidates were asked to submit one word or one sentence answers to a series of questions.

The best thing about the Framingham Public School District is its commitment
What letter grade would you give Superintendent of Schools Bob Tremblay? B+
What letter grade would you give yourself as a School Committee member? B+
What letter grade would you give the busing system for Framingham Public Schools? D
What was the last Framingham Public School event you attended: Fuller School Building Committee Meeting October 28th
Favorite Children's Book: If You Give a Mouse a Cookie
Best subject in school: Civics
Worst subject in School: Science
Should the school year start after Labor Day? (yes or no) Yes
Should February vacation be eliminated from the calendar? (yes or no) No
Should there be recess at the middle school level (yes or no) Yes
My favorite teacher was Mrs. Schwartz in 3 rd grade because she helped me become more confident
Do you support free preschool for all 4 year olds? (yes or no) Yes
Should there even be homework at the elementary school level? (yes or no) Yes
Should there be metal detectors at Framingham High School? (yes or no) No
Should Framingham High have a ROTC program? (yes or no) Yes
Would you support virtual classes at Framingham High on snow days? (yes or no) Yes
Framingham teachers are dedicated.
The Framingham Public School System needs upgraded infrastructure and technology to support students and staff
I would bring experience to the School Committee
---
**
IN-DEPTH QUESTIONS
(Editor's Note: Candidates were told they could have 350 words to answer. Longer answers will be cut at the sentence closest to 350 words.)
***
1) What is your biggest accomplishment in your first term as a City School Committee member?
My biggest accomplishment was supporting the school district's successful transition to a new city form of government after 317 years of Town Meeting. In my role as the Chair of the School Committee, I teamed up with the Superintendent Dr. Tremblay, Mayor Spicer, and City Council to ensure a successful Town to City transition for the school district. My view of the transition led me to focus my leadership role on learning a new form of government, increasing transparency and communication, focusing on ethics, policies, and the laws, and delivering a robust detail oriented budget process for the community to have confidence in their new government.
Transparency and Communications
 As Chair, I have ensured that agendas and meeting materials are available online five days before School Committee meetings (previously one day).
 Proposed a now adopted rule requiring all subcommittee meetings to be audio recorded.
 Facilitated all School Committee meetings to be aired on Facebook Live.
 Drafted a job description to create FPS' Media & Communications Office. This has created consistency in how schools communicate to stakeholders, and utilized social media more than ever before.
Budget
 I worked collaboratively with the Mayor and City Council on two annual operating and two annual capital budgets. I scheduled additional public meetings, and with City Council Finance Subcommittee Chair George King and School Committee Finance & Operations Subcommittee Chair Geoff Epstein, a joint meeting with the City Council and School Committee's Finance Subcommittees. This meeting allowed stakeholders to have extra time to bring attention to and refine aspects of the budget before the deadline. I am proud of our partnership with the Council and our efforts to bring a new level of transparency to the budget process.

2) As you know, the transportation system is not working at an A+ level. Some students are consistently late for school due to buses, and some children have hour-plus bus rides home. It is a complicated issue, but in the end the School Committee is responsible for the busing contract. What will you do in your second term to fix the busing problem?

School bus rides are important for child development, yet are typically way too long, and often have delays keeping students away from school, family, and/or other extracurricular activities.
The current situation the contractor has created is unacceptable. The 2016 contract that led to this offers FPS multiple lessons for the next steps expected in the 2020-2021 term.
This next term will be when the School Committee and FPS enact a new bus contract in 2021, as the current one expires then. There is a nationwide problem around recruiting and retaining drivers, as well as a lack of competition amongst vendors. So it's important to consider all options and be creative.
I have proposed that FPS do the following:
 Offer meaningful signing bonuses, retention bonuses, and good attendance bonuses to bus drivers. The contractor says the problem will be 99% solved if drivers show up to work. I have no issues offering a meaningful amount of money for employees if it solves a problem impacting 6700+ plus students and 20,000+ residents.
 Hold an information session led by the contractor for the FPS community to ask questions and offer ideas. Often times the best ideas come from the unelected and those outside of government.
 Collect the data and do the research now on the fiscal impact of contracting out these services a decade ago versus having drivers serve as FPS employees. That way, decision-makers have that information in 2021 when it is time for a new plan.
 The new contract must have performance measures and clawback provisions to recoup money if the terms are not being met.
 Build a new neighborhood school south of Route 9. This is expected to reduce the amount of buses, which in turn will help reduce the amount of time some students are on buses, as well as improve traffic in the city.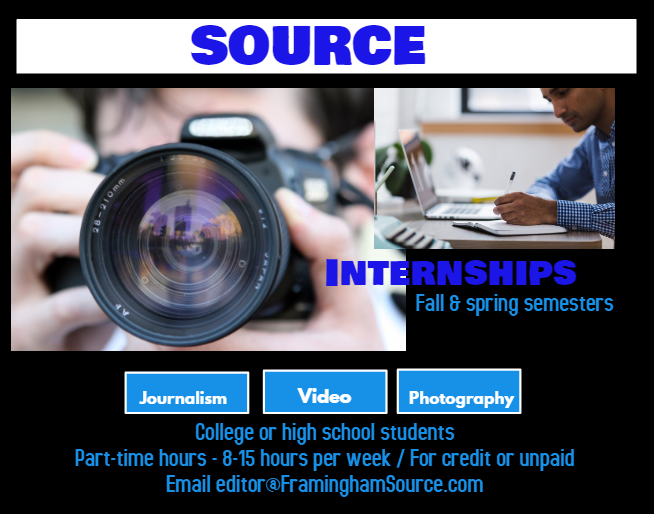 3) The Framingham Elementary Schools are racially imbalanced today. It was this issue that brought about school choice years ago. Should
Framingham Public Schools be redistricted to 9 district schools as opposed to school choice? why or why not?
At this time, changing back to neighborhood schools would require immense changes. Changes I do not feel FPS is ready to make, or can even logistically and equitably make without a whole lot of planning, new buildings, and public inputs on if, and what we need to drastically change or not. While this topic has been kept at the status quo for some time, I am proud of the forward thinking work Dr. Tremblay has done to finally begin the planning. A report (see page 4) is due back in May of 2020 which will greatly influence the next steps.
Personally, choosing an elementary school for my kindergartner a few years ago was a much more stressful process than I thought it would be. Many of the feelings and experiences my wife and I went through reminded us of our own college searches. With that said, the Parent Information Center does a wonderful job communicating the process, scheduling tours, and working with families. During my first term I have heard from families about this topic. I am open to ideas on how we can make the school selection process continuously improve. For the long-term, eventually if we have at least one new school built south of Route 9 I am open to a return to neighborhood schools if the plan is equitable and is backed up by data and long-term financial plans.

4) One of the major roles of the School Committee is to set policy. Which policy would you like to change or propose in your second term?
FPS has no formal policy on homework. Each school handbook has some guidelines, yet fixing this policy gap is important. Last June, students from the Action Civics Commission made recommendations to adopt a new homework policy to provide balance and reduce student stress and anxiety. The students worked with educators and the Central Office to propose a really great product. It was determined that more work is needed before a final vote. I am ready to support the student's wishes by creating a homework policy when the proposal comes back before the committee.

5) There are significant achievement gaps in the Framingham Public
Schools. Name three things you can do as a School Committee member to help close those gaps by 2022.

Implementing a common backbone of curriculum, after school programs and other services with principles of equity and equality among our city's schools is a challenge. It is an area I have worked to support over the last two years. Last school year multiple school's math and reading scores have risen a good amount for the 3 rd and 8th grades. Yet the progress made is not enough and has not yet touched every single school.
To answer the specific question, I will support resources for these three topics which I feel will help make continued progress to close the gaps:
We need to continue the current progress under the 2018-2020 FPS Strategic Plan, and ensure the next Strategic Plan builds on these efforts with more metrics.
STEAM is one of many proven pathways towards success. It can light a spark, cause students to become curious and inquire about things they never thought about before and gain motivation resulting in achievement. Specific after school STEAM programs such as robotics programs have data showing they close the achievement gaps, especially with female minorities. I support removing barriers to entry for any of these programs as well as bringing their curricular principles to the school day when possible.
I believe the approach to solve these kinds of challenges must continue to be backed up by data, educator education/training and a robust grant application process to take advantage of all possible non-city funding sources – all done in support of ensuring equal opportunities for student achievement across all schools.


6) The School Committee is responsible for the budget. Do you support a level-funded, level service, or an increase in the Framingham Public
Schools budget for the 2020-2021 school year? Why?
I support level services for the school district because anything less would be detrimental to students, staff, and the community. Increases are generally supported when specific proposals are vetted and have new funding and/or specific measurable returns on investments identified for them.

During my time working for the Governor and Lt. Governor (2007-2015), I also worked with state legislators and as the Administration's liaison to the Local Government Advisory Commission which includes the Massachusetts Association of School Committees. In my School Committee role I look forward to continuing to work with these organizations and elected officials in order to support changes to statewide education policy and funding strategies to Framingham's benefit.
7) The Superintendent just received a 6-year contract. Accountability is important. What three things will you hold him accountable for over the next two years?

 Student Achievement
 Long-term Facilities Planning, inclusive of energy efficiency
 Busing
Read my 2018 and 2019 evaluations
8) There are criteria to measure a Superintendent. Criteria to evaluate a teacher. How should you as a School Committee member be evaluated? What three things should voters hold you accountable for? Why?
 Attendance and Response Time – Am I showing up to all meetings and responding to
constituent inquiries fast enough? I looked up my attendance 2018-Present:
o 44/44 School Committee Open Session Meeting
o 25/25 School Committee Executive Sessions Meetings
o 34/38 School Building Committee Meetings (at the ones I missed I had an
authorized voter to represent my seat)
o 37/37 Subcommittee Meetings
o 20/21 Union Bargaining Sessions
 Professionalism and Reputation – How am I doing in public at School Committee meetings or around the community? Am I asking the right on-topic questions in a respectful manner? What do other School Committee members, FPS staff, and those who talk to me in my School Committee role think about my work?
 Campaign Promises – How did I do on my 2017 campaign platform? It was based on the concepts of fiscal responsibility, transparency, communications, and:
o STEM and the Arts Initiatives to Support Career and Life Readiness – During my first term the district hired its first STEAM Coordinator and has made initial progress moving the initial focus from two schools to all schools.
o Mental Health and Special Education Supports – I voted to increase supports for positions and resources during the last two budget cycles.
o Substance Use Prevention – The youth vaping epidemic is a major challenge and often times is a gateway drug. I have convened meetings, spoke to the Board of
Health, and encouraged FPS to ramp up communications and be more proactive.
I am pleased with the initial steps, yet there is so much more to do. I also
encouraged the city leadership to add language in each Host Community
Agreement with adult-use marijuana stores to bring in new revenues. If this is
adopted, a portion of the community impact fee brought in by tax revenues will be
dedicated to substance use prevention education efforts. Read my letter where I
offer numerous ideas to decision makers across all levels of government.
o Strategic Collaborations with Framingham's Mayor and City Council – I am proud of the initial steps taken to ramp up strategic planning at FPS.

9) Framingham middle and high school students are stressed. The
MetroWest Health Foundation studied also showed an alarming rate of
suicide attempts. What can the school system and the school committee do
to help the mental health of students? Be specific.
 Accept the student's recommendations from the Action Civics Commission and adopt a new homework policy to provide balance and reduce student stress and anxiety.
 Increase resources for more school counselors and social workers, and ensure they are balanced based on the real need each school population's data reflects
 Have a continued focus and a better communications plan to provide information to students and parents/guardians on the impacts of screen time, bullying, social media usage, drugs, alcohol, sleep, etc. Additionally, adjust the curriculum to start teaching students about these topics more often and at earlier ages than it is currently done.

10) Which program in the Framingham Public Schools budget needs more financial support? why?
The long-term planning, facilities, and capital planning efforts the Buildings & Grounds Department coordinates for FPS needs more financial support. The staff there do an amazing job managing more than 15 facilities, and keeping them safe and conducive for learning. However, the annual capital needs of all FPS' buildings is annually in the $12+ million range and the city
can only offer $3-4 million per year. To really fix this challenge, FPS needs an influx of funding for infrastructure and the staff to manage renovations. Roof repairs/replacements, paving, environmental stormwater compliance,
electrical, plumbing, security, walls, windows, doorways, elevators, HVAC, and more repairs are needed in the years ahead. Investing in infrastructure now saves money for the long-term before problems arise.
Read the recent capital plan letter I sent to city leaders for additional details.

11) The state now has MCAS 2.0 to evaluate students and schools? But in your opinion, how should a student or a school be evaluated in
Framingham? How will you know Framingham students are achieving? Be specific.
Graduation rates, college acceptance rates, employment statistics, and test scores offer data points to measure impacts, growth, and a return on investments. This, along with other evaluation tools help decision makers evaluate impacts.
Testing is part of the state's requirements, yet it isn't everything to me. Social-Emotional Behavioral Health efforts, financial literacy, and other curricular activities are so important for college and career readiness. The new MCAS does offer new fields in categories such as attendance, which leads into the next question.

12) Attendance is an issue in the district for many students. What can you do as a School Committee member to make classes a priority for students and families?

I was pleased that the Superintendent made attendance a 2019-2020 school year goal (see page 8). I voted to approve this goal and will evaluate him in 2020 based on the results.

13) Finally, what is the biggest issue facing the Framingham Public
Schools in the next 5 years? Provide a way you are working on the issue.
It is preparing students to be college and/or career ready. I added a career and college ready line to the FPS Strategic Plan because it is the end goal, the heart of what FPS' role is during the PreK-12 years.
What it means to be career ready isn't what it used to be. Not only do students need to have a strong base of academic coursework, they need to learn critical thinking, public speaking, social skills, financial literacy skills, emotional controls and confidence. World and local events and experiences can cause tremendous levels of stress on students. The district has a high percentage of students who need additional services and have language barriers. I plan to bring my knowledge from my career in education policy and workforce training back to the committee and support efforts to enhance career readiness initiatives for all students.
***
Thank you to the Source for the opportunity to respond to this detailed questionnaire and to all of you for reading this.
Looking ahead, the work never ends when it comes to educating youth and supporting educators. I am confident that my background and experiences during the first two years of city government will continue to serve the community well. I pledge to draw on my record and contribute to the
capable, professional, and transparent leadership Framingham deserves.
Feel free to contact me through my Facebook page
http://www.facebook.com/AdamforSchoolCommittee/ or at afreudberg@yahoo.com