UPDATED: Framingham Homework Center Hosting Environmental Awareness Fair in November
FRAMINGHAM – The Framingham Homework Center will host an Environmental Awareness Fair at the Framingham Public Library on Sunday, November 24 from 1 to 3 p.m.
Framingham State Rep. Maria Robinson along with Sustainable Framingham, Keep Natick Beautiful, Transition Framingham, Stearns Farm, the FHS Environmental Awareness Club and a host of others, will have tables to share information.
The Homework Center Student Advisory Board has researched a number of issues affecting our environment, said Homework Center Director Judy Gatlin.
The Center's advisory board will:
Teach guests to make crafts from recyclable materials.
Discuss displayed books on the environment for children, teens and adults,
Showcase The Seed Lending Library, an FPL and Sustainable Framingham project.
Serve treats made with FPL Cookbook recipes and prepared using locally sourced food.
Invite guests to play computer games, teaching about issues affecting the environment.
***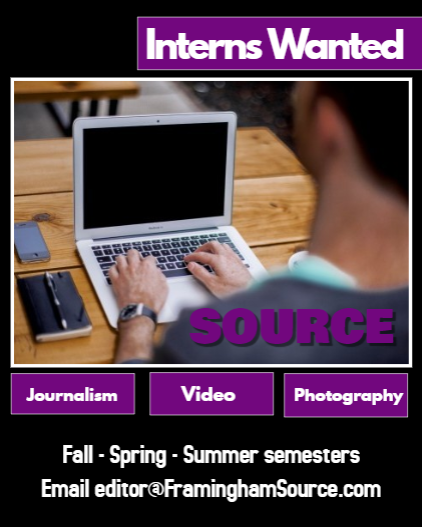 UPDATED with posted on November 14.