5 Things You Need To Know Today in Framingham: Wednesday, October 23, 2019
1 Tonight, Framingham City-Wide PTO and SOURCE will host a Framingham School Committee candidates forum. The forum will be held in the Framingham High School's auditorium at 7 p.m. All candidates have been invited.
Voters will elect nine School Committee members for 2-year terms on Tuesday, November 5. As many as five new faces could be elected to the Framingham School Committee.
Four current members are running unopposed, and one current member is being challenged. Four district School Committee seats will have new members, as four current members have opted to run for City Council.
2. Do you know what is available at Framingham High if your child is struggling? If they are having academic, emotional or behavioral challenges, or are returning after an extended absence? What support is available when you need help? Come find out at our PTBO meeting tonight at 7 in the library.
Representatives from the Resiliency for Life, Bridge, Cornerstone and Thayer programs will share information and take questions about these special programs that are available to support Framingham High families through difficult times. Joining us will be:
Mark Goldschmidt – RFL
Michelle McGahan – Cornerstone
Christine Gavrilles – Bridge
Lauren Carreiro – Thayer
3. CITY of Framingham meetings:
Framingham Board of Assessors at 5:15 p.m. in City Hall
City Council's subcommittee on planning & zoning at 6 p.m. in the Blumer room in the Memorial Building
City Council's subcommittee on finance at 7 p.m. in the Blumer room in the Memorial Building
Framingham Cable Advisory Committee meeting at 7 p.m. in City Hall.
Framingham Council meeting at 7 p.m. in City Hall
Framingham Disability Commission meeting at 7 p.m. in the Ablondi room at the Memorial Building.
4. According to the Mayor's public schedule,  she has no public events today.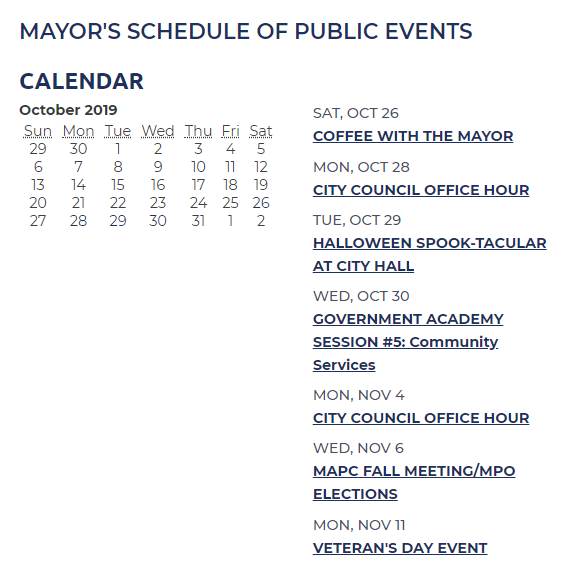 5. Callahan center has a program for Taking Action: Living Well with Mild Memory Lossrom 6 to 8 p.m. tonight. Registration required.