Multiple Employees File Complaints Against School Committee Member; Investigation Costs Taxpayers Almost $13,000
FRAMINGHAM – Multiple complaints by Framingham Public School employees have been filed against District 8 School Committee member Gloria Pascual, since the summer of 2018.
Pascual was sworn in as a School Committee member in January 2018. This is her first term.
A couple of complaints by school employees earlier this year resulted in her being removed from the Unit C negotiations team, on the advice of two different lawyers.
And complaints in the summer of 2018, required the Mayor, the City Solicitor, and the City of Framingham Human Resources Director to become involved, resulting in an independent investigation that cost taxpayers almost $13,000.
One of the roles of School Committee members is to negotiate contracts for employees.
Other roles of School Committee members are to hire and negotiate a contract for the Superintendent, oversee policy, and approve the district's budget.
School Committee members do not have oversight on day-to-day operations of the district nor do they authority to manage employees.
Pascual was assigned to the Unit C (custodians) and Unit N (food service employees) negotiation teams in early 2018.
The Unit N contract was just ratified by the Framingham School Committee on August 7.
The Unit C contract has yet to be ratified. Pascual was removed from the negotiations team on September 9, 2019.
Prior to a Unit N negotiations session in July 2018, Pascual engaged in a heated discussion with two Framingham Public School employees.
Witness statements, obtained via a Freedom of Information Request (FOIA) stated Pascual was "yelling, insulting staffer's work, criticizing an individual's managerial skills and salary, and being disrespectful and intimidating."
Emails by witnesses and those involved to the Assistant Superintendent of Schools Inna London, who is the Human Resources Director for the Framingham Public Schools, described the incident before the Unit N negotiations session.
Pascual's "comments, with no factual discussion, were very rude and demeaning to all the hard working staff," stated one witness.
"It was upsetting to have someone, even more a member of the School Committee, speak so ill of the program and belittle all the effort," stated another Framingham Public Schools employee.
Pascual's tone was "accusatory and intimidating."
A witness to the discussion between Pascual and the two Framingham Public Schools employees, saw it was getting heated and went to get the London.
London later described the incident to School Committee Chair Adam Freudberg in an email dated July 10, 2018.
"I was on my way to negotiations when ******* (document SOURCE received was redacted) to tell me that I must go to the superintendent's conference room because ******* and Gloria were yelling at each other (which I could hear as I got closer.) "
London told Freudberg she asked them both to stop and for Pascual to come with her into another office.
Pascual "explained that she asked a question and ******* responded very rudely, raising (his/her) voice."
Pascual told London "she cannot proceed with negotiations until she has a chance to speak with **** because **** must be addressed as to the way **** treated her. "
Negotiations started 30 minutes late due to the verbal altercation between the school employees and Pascual, according to London.
"Both ******* and ****** told me that they feel completely disrespected by Gloria. ******* was very shaken by the exchange as was ******. I have spoken to ******* about the fact that his loud voice sometimes makes people feel that he is angry when he is not and perhaps that was the cause for the misunderstanding," wrote London to the Chair of the School Committee.
"****** assured me that this time he was angry and deeply insulted," by Pascual wrote London to Freudberg in an email. He "apologized for raising his voice and getting angry."
London wrote that she was "concerned that two of our employees were made to feel so dismissed and disrespected for their work by Gloria. Moreover she repeatedly made comments indicating her role in the School Committee and made references to ***** salary in away that construed by ***** to be intimidating. I too felt that was the goal of the comments. I don't think our goal should be to perpetuate a sense of fear among our employees," wrote London in an email.
Mayor Yvonne Spicer was brought in to try to resolve the issue before an investigation was launched.
While everyone continued with Unit N negotiation sessions, Pascual requested an independent investigation be conducted about ********** and his behavior, before that July negotiations session.
City Solicitor Chris Petrini was brought in to help settle the issue.
But eventually, the Framingham Public Schools requested the City's Human Relation's Director Dolores Hamilton be involved, as Framingham Public Schools Assistant Superintendent Inna London had become a part of the investigation.
The independent investigation concluded that ******* and ******, Framingham Public Schools employees, did nothing wrong.
A copy of the investigation was sent to Pascual in September 2018.
The independent investigation was conducted by Broduer McGan and cost the taxpayers $9,975.
While the investigation was ongoing, the investigator Dan Montagna specifically stated Pascual should not have the witness statements, as she would be a witness herself in the investigation.
An email was sent to Pascual on July 23, 2018, informing her not to contact witnesses or request witness statements.
Gloria requested the witness statements from London on July 23 and again on August 1, requested the witness statements from Freudberg. Both times she was denied.
Besides the independent investigation cost of almost $10,000, the July 2018 incident between Pascual and the two Framingham Public School employees cost the district another $3,000 in legal bills between Chris Petrini and Morgan Brown & Joy, the school district's labor relations and human resources law firm.
The July 2018 incident was the first serious complaint by Framingham Public School employees about Pascual, an elected School Committee member for District 8, but it was not the last.
Unit C members filed complaints against Pascual this summer.
London told the School Committee and Superintendent that "recently an employee who would like to remain anonymous for fear of potential retaliation informed Mr. Gadens, my Assistant Director, and me that a member of the School Committee, Gloria Pascual, has been going around to multiple custodians making offers about contract terms, and asking them how they feel about specific FPS employees."
"According to the employee she referred to multiple FPS employees with nicknames which could be construed as discriminatory. Also, according to the employee she told the custodians with whom she spoke that there needs to be a complete overhaul in HR," wrote London in her memo.
"The employee, moreover, indicated that Ms. Pascual was telling the custodians that she heard that the MOA was voted down and told the custodians to have the union president, reach out to her directly because she can give them what they want," wrote London to the School Committee.
Upon advice from two different law firms, the School Committee chair removed Pascual from the Unit C negotiations team in September.
Pascual said in a statement that the decision to remove her was based on "anonymous, unfounded, and untruthful allegations which he never attempted to discuss with me beforehand.?
She requested to immediately be re-appointed to the negotiation team "so that these anonymous, false allegations do not succeed in undermining the great effort that has been put into the work of the negotiation team to date."
She has not been re-appointed.
Pascual stated "the charges against me are false. The process that got the School Committee leadership to this decision is very flawed. The timing of this controversy is highly suspect."
At one point she wrote that this was all due to her not supporting the Superintendent's new 6-year contract.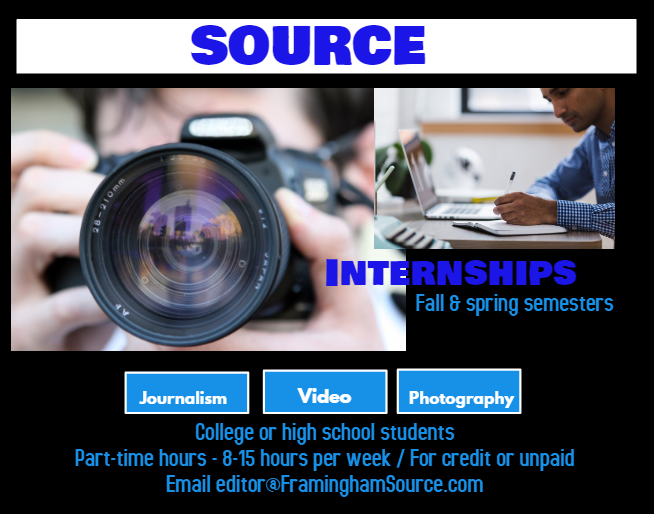 Tremblay in an email said "I want to make clear that multiple Framingham Public School (FPS) employees are involved in this matter and they are protected against unwarranted privacy invasions as well as retaliation or adverse actions under state laws (e.g., General Law c. 150E; General Law, c. 149 s. 185). As a result of those laws and protections, the school department is not able to comment on the specific facts and details of the matter."
Tremblay added "Having said that, I can briefly clear up an apparent and significant misperception. The multiple complaints and identity of the complainants are not anonymous. The employee complainants have asked us to keep their identities protected from public disclosure. It is right and proper that under these circumstances, we honor those requests and obligations. In addressing the complaints, the District followed appropriate FPS processes in accordance with statutory obligations, state agency guidance, and legal counsel."
At one point in September, District 7 City Councilor Margareth Shepard emailed the Mayor, the City Council, and State Representative's Jack Patrick Lewis and Maria Robinson about the removal of Pascual from the negotiations team, and wanted answers.
"As an elected official, I am troubled by the decision to remove a School Committee Member from a subcommittee, based on a complaint by one person which was kept anonymous by the recipient," wrote Shepard. "The removal is a penalty which makes the person guilty in the eyes of the entire community. As elected officials, it is our obligation to protect the truth and to investigate anything suspicious, but we also need to be responsible and understand our position as role models for our population. With that said, I would like to inquire if there was any prior investigation and if the accused was able to participate in any investigation. For my peace of mind, and I think for yours as well, because we can easily be the next to go through a similar situation- as a City Councilor, I want to know how and why the school committee used this process to remove a school committee member from a committee appointment."
"As an elected official, I am sure you can understand that there may be facts and context underlying this matter beyond those that have been publicly reported. Regarding the current allegations, we can at least report to you that the affected School Committee member was timely notified about the staff complaints prior to any School Committee action," wrote Tremblay to Shepard, after her email. "I realize that your email was not directly sent to me, but as the one who has an oversight role for the collective bargaining process and Human Resources office, I do hope that my response helps to provide some context and clarification on the matter at hand."
Prior to Pascual's removal from the Unit C negotiation team, she had perfect attendance for all of the five meetings in 2018, but she had missed every negotiation session scheduled in 2019.
SOURCE requested a statement from Pascual at 7:25 a.m. She requested an extension multiple times fora response, of which SOURCE agreed.
"Susan could you please give me til 11 a.m. to respond I now have to take time off work to deal with this,"' texted Pascual.
Her emailed statement in part reads: "Though The Source, the old guard of Framingham politics, has targeted me throughout this entire election process. No investigative articles have been written by the Source about incidents involving my opponents or other candidates in this election. … Instead, Susan Petroni and the Source's entire focus has been on me because I am running against her close, personal friend, Republican Janet Leombruno. Readers have a right to understand what is going on here. The goal is to paint an unfavorable picture of me. I do stand up for others, for myself, and for justice. That's why I will be an excellent voice for all the people of Framingham."
Editor's Note: Leombruno and I serve on the Board for the MetroWest Conference For Women since it was founded. I am Facebook friends with most of the candidates running for City Council in 2019, including Pascual, who has since deleted me as a Facebook friend.