Gov. Baker Declares Today Devin Suau Day
FRAMINGHAM – Two years ago today, Devin Suau, lost his courageous fight against DIPG, just day short of his 7th birthday.
Governor Charlie Baker issued a citation to the Suau family stated that "Devin became and remains a face of hop" for all those who battle the rare cancer.
"Today is Devin Suau Day, a day of friendship and kindness. So together let's make a bad day better, and let's all do something kind for somebody else, in honor of Devin, who was taken away from us all too soon," said Christine Suau.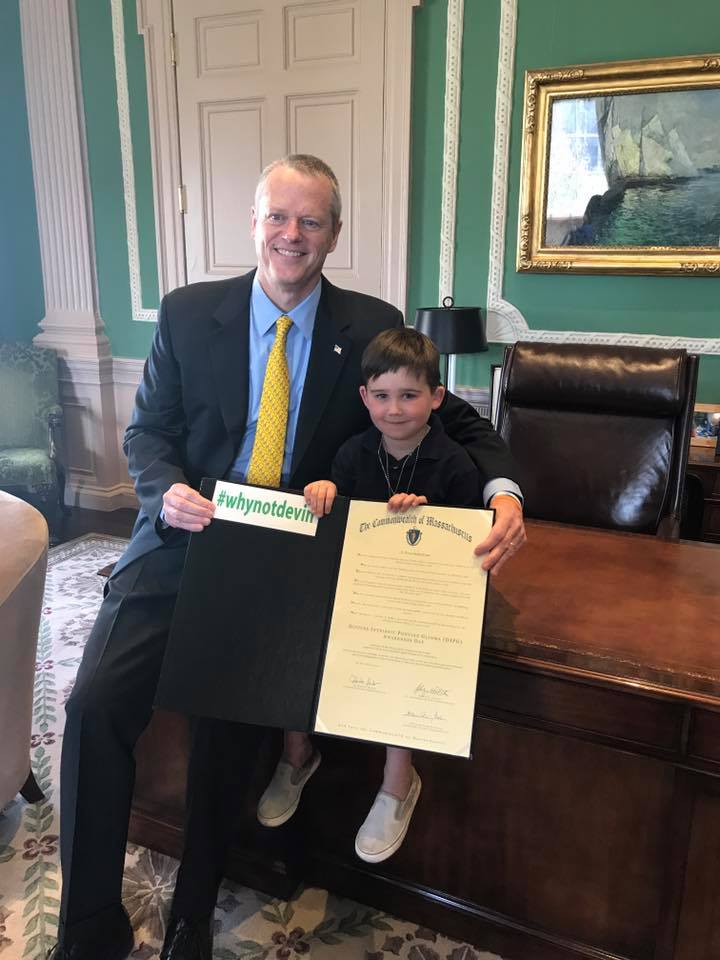 Devin was diagnosed with Diffuse Intrinsic Potine Glimoa (DIPG) early in 2017. His family had hoped he would be the first to defeat the aggressive form of cancer in the brain. They created the #WhyNotDevin hashtag and created the WhyNotDevin Foundation.
Gov. Baker and Lt. Gov. Karyn Polito issued a citation to mom Christine in memory of Devin to mark the anniversary of his death.
Christine posted this message this morning: