Framingham Racial Equity Audit Awarded To Mass Insight Education Research
FRAMINGHAM – The School Committee's Racial Equity subcommittee heard a racial equity audit was awarded to Mass Insight Education Research on Tuesday night, October 15.
Also during the subcommittee meeting, there was a passionate discussion by School Committee members, parents, religious leaders, and students about incidents in the community and what action the city and its leaders need to take.
Framingham Assistant Superintendent For Equity, Diversity, and Community Development Joseph Corazzini told those in attendance there are 12 ongoing equity mediations and investigations in the city's schools.
The goal of district's office of equity, diversity and community development is to create a community in which "equity is infused across the curriculum, adults live in a constant state of reflection and practice, the staff is representative of the student body, affinity groups reflect the cultural breadth and wealth of the Framingham community, all perspectives are respected, everyone matters; meaning they are valued and add value, and the physical plant and grounds reflect values of inclusion," said Corazzini in a presentation Tuesday night.
Corazzini wants to make the district's data from the equity, diversity and community development office more public.
The Data-Driven Diversity Dashboard Proposal would track the enrollment of students, struggles with an imbalance between the diverse student population and the teachers, new hire trends, retention of the current staff of color.
This would also allow the public school district to track the number of incidents in a year and the number by which they want to reduce it in the following year.
Racial Equity subcommittee Chair Gloria Pascual wants the incident data should include the school, gender, race, and age of the individual(s).
Subcommittee member Tracy Bryant echoed her view.
Bryant said in order to have cohesiveness if consequences and procedures are made clear. The city requires a "drive to be honest and transparent," she said.
There are currently equity reporting tools available online. These offer an option to those who do not wish to directly report to the administration. The equity reporting form is available in English, Spanish and Portuguese.
However, as pointed out by subcommittee member Beverly Hugo, there are more than 70 languages spoken in the public school district.
Corazzini said that if/when needed, he will work with the bilingual department to find a translator. He said he wants to communicate to the whole community that there is a process available for them.
Framingham also recently accepted an equity audit bid from Mass Insight Education Research. The company works with other schools in the region, including the Boston Public Schools. The cost, with travel costs included, will be $48,000.
RAS Consulting submitted a bid of $44,000 that did not include travel costs.
In order to create an "apples-to-apples comparison, Framingham Public Schools Executive Director of Finance and Operations Lincoln Lynch IV, eliminated the travel costs of $4,500 from the Mass Insight Bid.
This meant that the Mass Insight bid was then $43,500, or $500 less than the other bid.
The state requires that if two companies meet minimum requirements that the school district chooses the less expensive bid. Therefore, Mass Insight was chosen.
Both Pascual and Bryant expressed concern over this bid process.
Regardless of state law, both believe the wellbeing of the children should be top priority in choosing a proposal, not the lowest bidder.
Pascual said they need to make sure they are doing this intentionally. "It's not about a bid and a number," she said, "it's about our children."
Beverly Hugo wanted to see an apples-to-apples comparison in the districts with which each company has worked.
Whereas RAS Consulting listed charter schools as their clients, Mass Insight listed clients such as the Boston Public Schools.
Hugo said these schools are more similar to Framingham and therefore, that is one way in which Mass Insight is a positive choice.
A majority of community members present at the subcommittee meeting expressed opinions that true action is not being taken to handle racial and ethnic issues.
Framingham High School Black Student Union President Mira Donaldson said if the administrators and staff do not do something soon, the students will take a stand.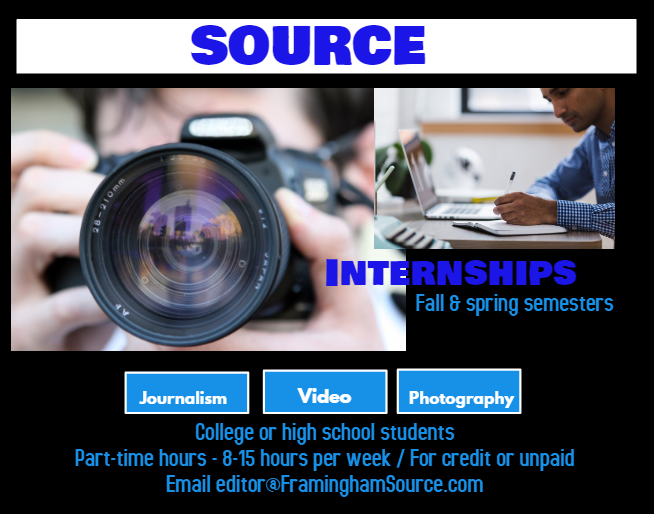 She expressed outrage over the latest incident by a Framingham High student.
Despite a diversity forum at Framingham High last year, Donaldson does not believe anything has been resolved.
Camille Edmond, a member of the Families for Racial Equity in Education, said not all individuals understand the impact that these hateful comments have.
Her son feels anger from this most recent incident at the high school, causing her to ask "Where am I supposed to tell them to place their anger?"
Framingham needs to start addressing these issues to prevent further incidents from happening, she said.
"I don't need reactive, I need proactive action," she said.
Framingham parent Bianca Blackman echoed these points.
In the nine years, her oldest son was in the Framingham Public School system, she did not once see a zero-tolerance policy enforced for actions of hate.
Even though her oldest son has graduated, Blackman is still here fighting for proper enforcement of discipline and a zero-tolerance policy. She said we need to stop re-victimizing the victims and that adults must become proper role models to their children.
Temple Beth Am Rabbi Sharon Sobel said Framingham needs a systematic, deep-rooted, long-term education program for its citizens.
After several MetroWest middle school students posted anti-semitic comments on social media, Sobel said of the Jewish community at large, "we are weary, our kids are weary." She believes that this is a long-term issue that must be addressed. This hatred starts with what kids learn at home. Sobel said we have to be able to talk about this problem and address it.
Rev. Dr. Anthony Lloyd shared a similar viewpoint, saying Framingham must move the needle away from "being responsive to" and start looking at this as a sustainability issue. "We have to be able to control the narrative of Framingham," he said.
He said the community must push the needle toward goodwill and being proactive. "We must be woke for the journey," Lloyd said.
Bryant said that the community cannot lose another child to this kind of hatred. She said children do not learn well in unsafe spaces and that "we must take a stand as a unified front."
Hugo said there must also be a sense of urgency in this matter.
Overall, the consensus of the individuals present at the meeting was that Framingham can't just say that they don't condone hatred verbally. They must also show this in practice.