Ashland Residents Mixed Over Mixed-Use Development on Route 126
ASHLAND – Ashland residents gave mixed reviews on a proposed mixed-use development for a vacant restaurant property on Route 126 in Ashland, earlier this week.
Thursday, October 10 marked the initial Ashland Planning Board hearing for a special permit and site plan review on the proposed mixed-use building at 12 Pond Street.
There was an overwhelming public presence at the meeting – so many individuals attended the hearing, that some were forced to stand outside of the double doors of the meeting room. 
The proposed building development is a 3-story building consisting of 16 residential units, four of which will be affordable units.
According to the special permit application, all units would be 2 bath, 2 bedroom, averaging 1, 350 square feet.
There would also be 2,970 square feet of commercial space in the building.
The proposal submitted has 42 parking spaces for the entire building. 
A majority of the public commentary included concerns regarding the safety of traffic flow this building would cause, a lack of a sufficient amount of commercial space, and the building feeling too large for the location.
According to Janet Platt, who represented the lower 126 neighborhood group, "we in my neighborhood want to be excited about 126," but said that "this project has some room to improve."
As the request for 16 residential units would require a density bonus, Platt believes granting this bonus would cause too much congestion.
With only 1.5 spaces allocated per residential unit, citizens are concerned there will be too many cars parking along the adjacent side streets of Greenhalge Road and Douglas Road.
Platt said this would heavily impact traffic, pedestrian flow, and safety and access for emergency vehicles.
Rose Flaherty echoed Platt's concerns over the impact this project would have on the side streets.
Flaherty, who lives on Douglas Road, said it is a "legitimate safety concern."
She shared an anecdote about an incident during which cars were parked along both sides of Douglas Road, rendering a school bus unable to travel down the street.
As restaurants are a potential of what would inhabit the building's commercial spaces, Flaherty believes this would create further issues. She said that restaurants are often busiest at night and on weekends, which also the time during which most people are home. This would potentially cause issues with residents and customers parking in a very confined space.
Based on measurements alone, Flaherty said the building's plan right now contains eight percent commercial space.
"How that is promoting commercial space? I don't know," she said. She voiced concern, as did others, over the fact that this project will act as a precedent for 126. She wants a larger commercial presence.
Ashland Planning Board Chair Preston Crow and Planning Board member Joseph Rubertone echoed the public's concern over the low amount of commercial space proposed.
Once other considerations other than raw numbers are factored in, Crow said that the commercial space takes up around 12 percent of the building.
Rubertone said this feels quite low.
He said, "we have to keep thinking and working on this."
Another concern voiced by the public was the size of the proposed building.
Ashland resident Kitty Mahoney said the project "quite simply is too large for the parcel."
Planning Board Member Tricia Kendall expressed an understanding of the public's concern in regard to the building's design and large size. She described the proposed project as a "building between two worlds."
It is a matter of what is currently along Route 126 and what is coming in the future. Kendall said there is a line between what is there now and what will be there in the future, and the design of the building may not be quite on that line yet.
Not all members of the public expressed disapproval over the current development proposal.
Some individuals expressed support for the application and special permit request.
Paula Parker said this mixed-use building primarily composed of residential units is "one of one," meaning that this doesn't mean all new buildings along Route 126 will be primarily residential and not commercial.
In addition, Parker said that Ashland can address the potential traffic and safety concerns by studying traffic flow, assing signage, potentially making streets one-way, etc.
Ashland Select Board member Brandi Kinsman, said this project will set the precedent for what is to come, but in a positive way.
She said the town, in general, has an emphasis on affordable housing. To her, the fact that 25 percent of the proposed residential units would be affordable is a big deal.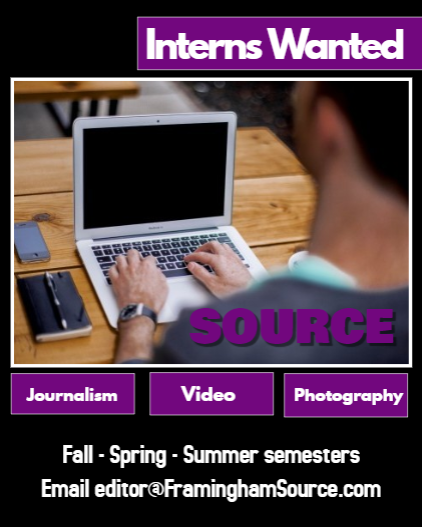 The conversation for the initial hearing on the proposed project lasted approximately two hours.
The next hearing for the 12 Pond Street special permit request will take place on Oct. 24 at 8 p.m. in the Board of Selectman Room at Ashland Town Hall.
***