LETTER: 'Let's Treat Our Teachers Like Experienced Professionals'
FRAMINGHAM – My name is Beth Folsom, and I am the parent of a second-grader at the King School, as well as a sophomore at Framingham High School. Because King was not an option yet when our daughter Maggie was
entering kindergarten, we chose to send her to Dunning.
During the school tours, I saw many parents who were stressed and anxious about choosing the "best" school for their child. I was fortunate enough to know Framingham parents who had already made that decision and, in fact, had sent their children to a number of different schools in town.
All were happy with their choice, and they all assured me not to look at numbers, test scores or statistics, but to instead get a feel for the culture of each school and select the one I thought best fit with my child's personality and learning style. I toured all (then) 8 of the elementary schools and noticed that they all had a different "vibe," if you will; the leadership at each school assured us that the same standards were being met across the district, but that teachers had the autonomy to present the material in a way that they thought best for their particular class, as well as the ability to be flexible, creative, and innovative in incorporating their own passions and ways of getting students involved in the process of learning.
When I walked out of the Dunning tour and information session, I felt confident that this would be the best fit for our daughter, and I was right. Maggie had a wonderful experience at Dunning, and for that I give credit to the amazing group of teachers who helped to shape her growth during the elementary years – not only as a student, but also as a whole person.
In watching the recording of the September 18 School Committee meeting, I recognized one commenter in particular. Colleen Gazard had my daughter for 2nd grade at Dunning, and is still teaching 2nd grade there as she has for over thirty years.
When Maggie arrived in Mrs. Gazard's classroom, she was in the midst of a
number of major life changes. In less than two years she had gone from a single-parent home to a two-parent family, as my now-husband and I had gotten married and he adopted her. Maggie's kindergarten teacher, Chris
Taché, who had looped with her class to first grade, had attended our wedding to see "her girl," as she called Maggie, be our flower girl.
Just after second grade started, Maggie found out that she would soon become a big sister. Although these were all wonderful, positive changes in our family's life, they were a lot for a 7-year-old to take in at once. With her kind and steady manner, her hugs, and – most importantly – her efforts to take the time to get to know Maggie as an individual child with a unique set of academic, social and emotional needs, she provided our daughter with a touchstone in a time of change. Mrs. Gazard taught Maggie about fact families in math, how to add more details to make her written stories more interesting, and how New Englanders lived almost two hundred years ago on their field trip to Old Sturbridge Village. But she also encouraged her love of art and of music, and allowed her to bring those passions into the projects she did in the classroom.
Most importantly, she really saw Maggie as a whole child – to celebrate with her when things were going well, to help her when she struggled (in any area, not just academics), and to welcome her new little brother when he
arrived at the end of 2nd grade.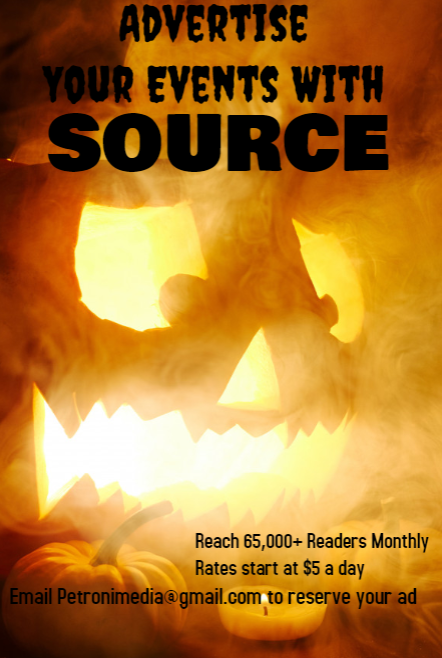 Maggie has never forgotten that connection, and she and her classmates often returned to visit Mrs. Gazard as they moved into the upper elementary grades, to middle school, and even as recently as last year.
The most amazing thing of all is not that Mrs. Gazard displayed this kind of care and dedication in interacting with my daughter – it's that there are hundreds of "Mrs. Gazards" in schools across the city who are doing this every day for all of their students.
I fear that, in this conversation, we are using the terms "equality" and "equity" interchangeably, when they are, in fact, quite different. The district's attempts to standardize both the content and the delivery of instruction across nine different elementary schools may appear to have the effect of ensuring that all students learn the same thing on the same day. But what this approach doesn't account for are all the variables that affect how the material is received.
Classroom teachers only have about 5 hours (on a good day) to work with their students, and specialists have much, much less. An elementary classroom is not a one-way flow of information, imparted from on high from teacher to student.
The family circumstances, physical and mental health issues, financial worries, behavioral concerns, learning styles and just general personality that each individual student brings to school from the other 18 hours of their day has a tremendous impact on how the material is understood and digested by that student.
A good teacher takes the time to figure out what strategies will best help the children in front of her learn and grow, and adapts her lessons (often midstream) in order to best meet the needs of her class.
This is equity – giving each child the tools he or she needs to flourish, even if their needs are very different.
Framingham teachers do this hard work of pursuing equity every day. It is hard, and it requires flexibility, creativity, dedication, and most of all, time. Time to get to know each student as an individual, time to collaborate with colleagues, and time to rest and recharge after a long day's work.
I have heard that too many teachers are feeling overworked, but that it is not the added workload of recopying lesson plans and restating goals and learning objectives that is most troubling to them.
They are most concerned about the effects that this increased demand for documentation is having on the school community at large; instead of looking at their colleagues as members of the same team, sharing ideas, experiences and resources to work toward a common goal, teachers are now beginning to view each other as competitors in a zero-sum game of achieving a perfectly-crafted lesson plan.
Specialists have expressed their frustration and disappointment that the cross-curricular projects they had hoped to explore have gone by the wayside because the new planning and implementation requirements are so rigid and so time-consuming as to leave no time for them.
My grandmother used say that "you can't pour from an empty vessel" – teachers are going above and beyond in terms of the time and effort that they are devoting, but when they are not given the chance to rest both body and mind, to devote themselves to their own families and passions, how can we expect them to show up ready to meet the diverse needs of our students every day?
Both my husband and I have been in the field of education for many years, although neither of us has taught at the elementary school level.
I had the privilege of sitting in on the interview process last spring as King sought new teachers to add to our growing school. In speaking with the hiring committee, reading the prepared questions for applicants, and listening to the responses from the candidates, it became even clearer to me just how much we expect from our teachers. These are men and women who have gone through years of education and training, not only in their respective grade levels and subject areas, but also in differentiating instruction, accommodating a wide variety of learning styles, collecting and analyzing feedback from students, coworkers, supervisors and parents, and ensuring the social-emotional health of the children in their care.
On any given day they are expected to do the work not only of an instructor, but also that of a psychologist, mediator, advocate, and cheerleader.
Let's treat our teachers like the experienced and dedicated professionals they are; they care for our children as if they were their own, and in return we owe them the respect, trust and autonomy to know what the students with whom they have worked so hard to build relationships need in order to thrive in school and beyond.
Beth Folsom
Framingham
***
Editor's Note: This was read at the School Committee meeting on Wednesday and then submitted to SOURCE for publication