Massachusetts Confirms Its 2nd EEE Death; 10th Overall Case
BOSTON – A Freetown man has died after contracting Eastern Equine Encephalitis.
His death marks this year's second fatality linked to the virus in the Commonwealth of Massachusetts.
The man, 78, was the 10th case of EEE in the Commonwealth this year. In August, Fairhaven resident Laurie Sylvia died, after contracting EEE.
This is the largest number of cases in a given year since the 1950s," said Massachusetts state epidemiologist Catherine Brown.
Earlier this month, an Ashland man and a Sudbury girl, 5, tested positive for EEE.
There are 35 communities at critical risk for EEE, with 40 communities at high risk and another 128 at moderate risk.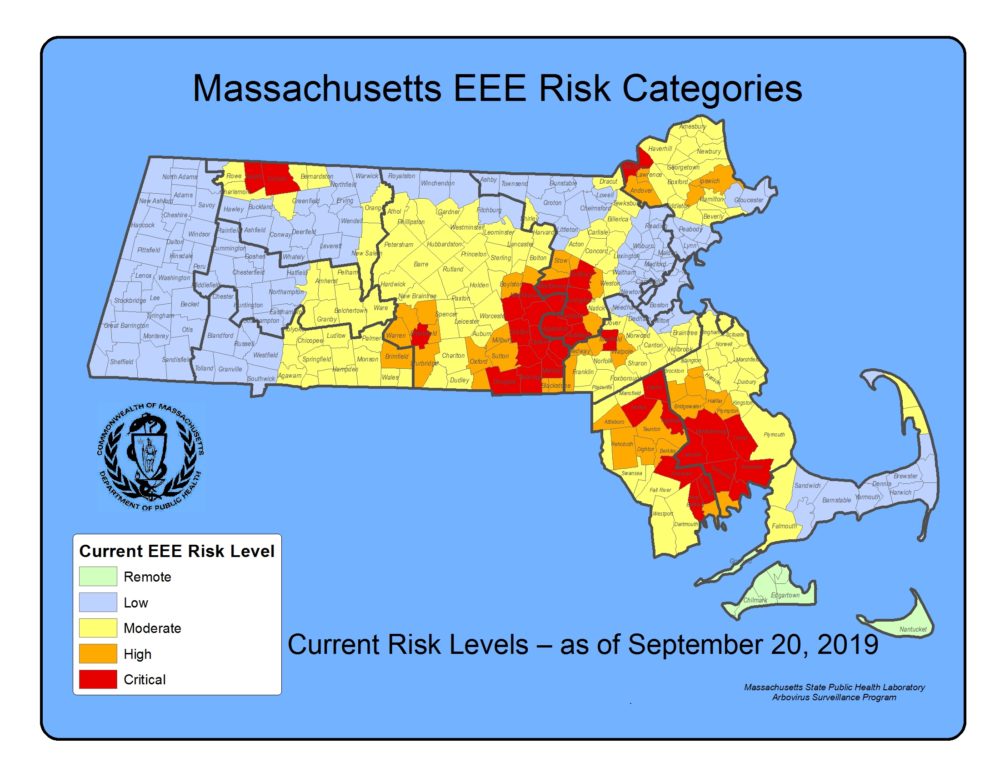 Outbreaks of EEE usually occur in Massachusetts every 10-20 years. These outbreaks typically last two to three years.
The most recent outbreak of EEE in Massachusetts began in 2010 and included nine cases with four fatalities through 2012.
The first symptoms of EEE are fever (often 103º to 106ºF), stiff neck, headache, and lack of energy. These symptoms show up three to 10 days after a bite from an infected mosquito. Inflammation and swelling of the brain, called encephalitis, is the most dangerous and frequent serious complication. The disease gets worse quickly and some patients may go into a coma within a week.
There is no treatment for EEE. In Massachusetts, about half of the people identified with EEE died from the infection. People who survive this disease will often be permanently disabled. Few people recover completely.
The state has been providing aerial spraying and the East Middlesex Mosquito Control Project has been conducting ground spraying, but Framingham Health Director Sam Wong said individuals need to take their own precautions.