UPDATED: 6 To Be Inducted Into Framingham High School Athletic Hall of Fame in 2019
FRAMINGHAM – Six outstanding athletes will be inducted into the 2nd Annual Flyers Hall of Fall in 2019.
All played or coached at Framingham High School, Framingham North High School, or Framingham South High School.
The Flyers Hall of Fame committee requested nominations for the Hall of Fame earlier this year.
Scores of male and female athletes and coaches were nominated.
To be considered, an individual/team must be at least 5 years out of school. Coaches were eligible immediately upon retirement.
Only those individuals nominated were considered by the Committee for the Class of 2019.
The Hall of Fame Committee voted on their top choices and selected six athletes, including two who were voted in 2018, but could not attend the inaugural ceremony – Melanie Baskind and Lou Merloni.
(All nomination received by the Committee in 2018 and 2019 will be considered by the Committee in 2020.)
To nominate someone for the Class of 2020, click here.
To be inducted into the Flyer Hall of Fame in 2019 will be:
Melanie Baskind: She was a 4-year starter in soccer and lacrosse. Her senior year she was captain of both teams. Her junior and senior year she was a first-team All-American in lacrosse. She was Bay State League player of the year in soccer her senior year. She was the 2007/2008 Boston Globe female athlete of the year. She was the 2012 NCAA women's lacrosse Division 1 National Scholar-Athlete of the Year at Harvard University.
Richard Carter: A graduate of Framingham High in 1952, Carter participated in football, basketball, baseball, and track. he earned 11 varsity letters. he was a league all-star in baseball and basketball. He was an honorable mention All-American in football his senior year. He was a 2-time state record holder in the 100 dash. He was a 3-sports athlete at Northeastern University, and then signed to play baseball with the New York Yankees.
Abbey Capobianco–Simone: A 2004 Framingham High graduate, Capobianco was a 4-year starter and Bay State League all-star in soccer. She was captain her senior year. In ice hockey, she was a 4-year start, two-year captain, led the team in scoring her senior year, and was a Bay State All-Star three times. In lacrosse, Capobianco was a four-year starter and 3 time Bay State All Star. She broke the Framingham High scoring record in lacrosse and led the state in scoring her senior year with 117 goals, and was named an All American. She was the 2004 Framingham High female athlete of the year. Played Division 1 college soccer and lacrosse. Capobianco-Simone is in her 10th season as the Assumption College women's lacrosse head coach. She is the head coach of Boston Storm.
Arnold Garron: The 1980 Framingham South High School graduate was a standout football player and track star. he ran the hurdles, relays, and participated in both the long jump and triple jump events. he attended the University of New Hampshire, where he was a defensive back. He earned All-American, All-New England, and All-Yankee Conference honors. Garron was inducted into the Wildcats Hall of Fame. he played for both the Washington Redskins and the New England Patriots in the NFL.
Lou Merloni: While Lou was a soccer player, a hoopster and a golfer at Framingham, he is known for his baseball career. After college, he played four years for Providence College, where he was named the 1993 Big East Player of the Year. He played professional baseball from 1998 to 2003, including several years with his hometown team the Boston Red Sox. He is now an analyst on Red Sox Radio and a co-host of a WEEI sports radio show.
Brad Newman: A 1970 Framingham South High graduate, Newman was a star football player from 1967-1969, as an offensive and defensive end for the Flyers. The '69 Flyers were co-Bay State champs with Walpole High School. He was a Bay State all-star and All-Scholastic his senior year. He graduated from Framingham South and went to Memphis State University on a football scholarship. After his freshman year, he transferred to Boston College where he played defensive tackle, went on as a free agent to the Ottawa Roughriders of the Canadian Football League. Brad then went into a career in law enforcement where he spent 34 years as a police officer, retired in 2009 from the Framingham Police Deptartment.
The induction ceremony is scheduled for Friday, November 1 at the Sheraton hotel & conference center in Framingham.
Tickets, for what is expected to be a sold-out event, will go on sale later this month.
Proceeds from the Flyers Hall of Fame ceremony, and subsequent induction ceremonies will benefit the Framingham High athletics department.
MutualOne Bank is the premier sponsor for the Flyers Hall of Fame.
The Committee is accepting additional sponsors for the program and ceremony.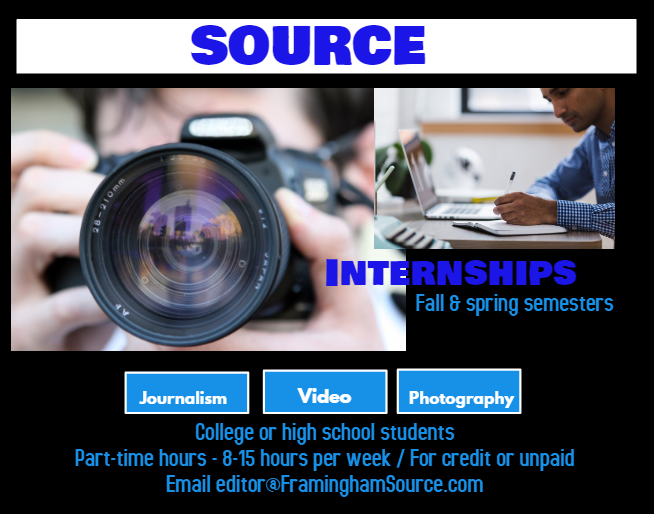 Members of the Hall of inducted in the inaugural year were: Blake Andre Bellefeuille, Tanner Guarino, Kristin Igoe, Peter Anthony Taglianetti, and George Wheeler.
Committee members include Chair Jim Kelly, Athletic Director Paul Spear, Susan Petroni, Kathy Fitzpatrick Hauck, Jack Diatelevi, Richard Finlay, Benny Ottaviani, Noval Alexander, Chris Marchetti, and Faith Goodwin Guarino.
Editor's Note: In full transparency, I serve on the Hall of Fame committee.