VIDEO: Framingham Youth Football and Cheer Program Honors Albright With Heroes Among Us Award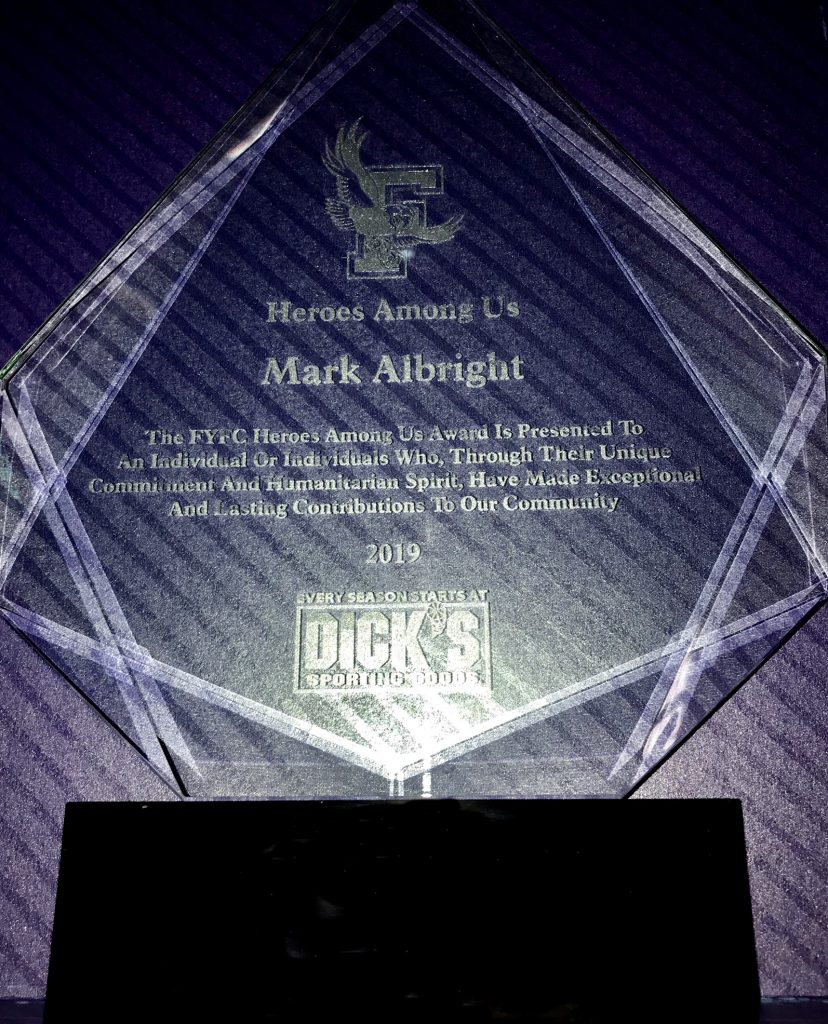 FRAMINGHAM – The Framingham Youth Football and Cheerleading program honored Framingham High Vice Principal Mark Albright with one of its Heroes Among Us awards on Sunday morning, September 15.
Albright "works at Framingham High School as a Vice Principal and continues to find ways to connect his students to the community, something Mark has been very passionate about his entire career," said FYFC President Jason Smith.
"Albright (as his students call him) takes the extra steps needed and will go out of his way to make sure the students at Framingham High School have the necessary tools to be successful at the High School," said Smith. "Many students commented that Mr Albright keeps an open-door policy for all the students at Framingham High that have questions for him and that he continues find answer and solutions for all."
Albright attended the ceremony between the fifth and sixth-grade games with his wife, daughter, and son.
***
Petroni Media Company photos