VIDEO: Framingham School Committee Votes 7-2 To Award Tremblay a 6-Year Contract
FRAMINGHAM -The elected 9-member Framingham School Committee voted 7-2 to approve a contract with Superintendent of Schools Bob Tremblay.
Tremblay is currently in the final year of a three-year contract. The new contract begins on July 1, 2020, for a period of six years.
School Committee members Gloria Pascual (District 8) and Tracey Bryant (District 9) voted against the 6-year contract.
Neither attended the last executive session in August, where the School Committee voted 7-0 to bring the contract to a public vote in September.
"In order to drive meaningful and sustainable change, you need consistent and stable leadership, a vision for what a world-class educational system can be, and a roadmap that details how teams of teachers and leaders will get there over time," said Tremblay.  "I am excited to be part of the Framingham team and to share in the incredible journey that we will continue together for another six years. Our teachers, support staff, and building and district level leaders consistently demonstrate their commitment to meeting the needs of all Framingham students, and I am proud to work alongside each and every one of them.  I am grateful to be at the helm of such an impressive and student-centered school community."
"Under the leadership of Superintendent Dr. Robert Tremblay, the Framingham Public School District has been consistently making meaningful progress in the areas of student achievement, fiscal management, transparency, and long-term planning," said School Committee Chair Adam who represents District 4. "Implementing a strategic plan, managing a large school district, and addressing challenges requires continuity of leadership. The development of this contract and the eventual agreement between the parties provides the school district with the continuity we need. I credit Dr. Tremblay for his commitment to the Framingham community and look forward to what's ahead."
After receiving a score of "Proficient" in his most recent evaluation by the School Committee on June 19, 2019, the School Committee voted unanimously to enter into contract negotiations for the purposes of reappointment. 
Over the last few months the Superintendent and the School Committee discussed his intention to remain in Framingham and worked through a formal process to come to an agreement on these terms.
Both the Massachusetts Association of School Committees and the Massachusetts Association of School Superintendents supported the parties during this process.
The School Committee also was provided with examples and comparison data on the salary, benefits, and length of Superintendent's contracts in other Massachusetts communities.
The Superintendent's current contract from 2017 to June 30, 2020 has a base salary of $215,000 with no option for increases, a $6000 car allowance, $2500 reimbursement option for professional conferences, 20 vacation days with 30 available for annual carryover, and 15 sick days. 
The new contract runs from July 1, 2020 to June 30, 2026. Contract provisions include:
$225,000 base salary
On July 1 of each year a minimum percent increase equal to the percentage increase in the Consumer Price Index as established by the U.S. Department of Labor for the Boston area over the previous twelve (12) months, with an annual cap at 3%
The Superintendent shall be evaluated by the Committee on an annual basis, before June 30th of each year. Each school year, the Superintendent will receive a 0% increase if the Superintendent is rated "Needs Improvement", 1.5% if the Superintendent is rated "Proficient," or 3% if the Superintendent is rated "Exemplary" by the majority of the Committee Members in the annual evaluation
25 annual vacation days, and up to 25 days can be carried over per year, with no option for vacation leave buyback
15 sick days, with no option for sick leave buyback
$6000 annual car allowance
$3000 annual reimbursement option for professional conferences
The Superintendent shall furnish and maintain throughout the term of this contract a valid and appropriate certificate qualifying him/her to act as Superintendent of the District in the Commonwealth, as required by law
If the Superintendent resigns or is removed for cause the district does not owe any funds for any remaining years
The contract may be reopened for any purpose by the joint agreement of both parties
The total current year salary and benefits for Tremblay equals $221,000. The total first year salary and benefits for Tremblay's new contract equals $231,000.
The previous Framingham Superintendent Stacy Scott's salary and benefits were $268,531 in his final year.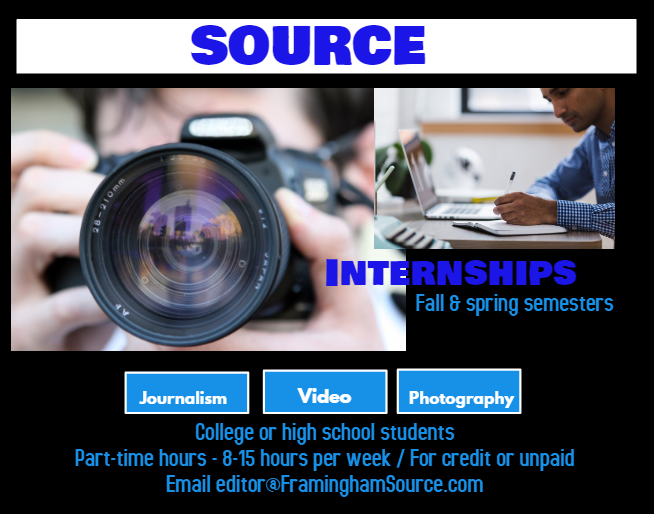 Tremblay joined the Framingham Public Schools as Superintendent on April 1, 2017.
Prior to his work in Framingham, he served as Superintendent of Schools for the Town of Weston, Massachusetts and the Town of Milford, Massachusetts.
With more than two decades of school and district leadership experience and a mission-centered approach to long-term strategic planning, Tremblay works collaboratively to advance a shared vision aimed at sustainable student achievement.
An active participant in school events at all levels, Tremblay regularly holds forum events for families and teachers to discuss concerns or program innovations, and consistently affords stakeholders the opportunity to have a voice in key decisions that impact the school district.
By being visible and approachable, students, parents, teachers, and administrators recognize that Tremblay is willing to listen and respond to questions and concerns. Clear and open two-way communication is something he values as an educational leader.
Tremblay holds a Doctor of Education degree from Northeastern University; Master of Public Administration degree from Northeastern University; Master of Education degree from Lesley University; and a Bachelor of Music degree from Boston University.