James D. Murphy, 91, Taught at Northeastern University & Natick High
FRAMINGHAM – James D. Murphy, 91, a lifelong resident of Framingham died Wednesday, August 14, 2019 after a brief illness.
The oldest son of the late Charles & Elemeta (Garbarino) Murphy, he was the beloved husband of Cecilia M. (Plona) Murphy. 
A 1945 graduate of Framingham High, he earned his B.S. in Mechanical Engineering in 1950 from Worcester Polytechnic Inst., and his Masters degree in Administration for Framingham State in 1976.
Jim worked at Westinghouse Electric, and taught for them at Northeastern University for 31 years.
When Westinghouse sold, he went on to teach electronics and circuitry at Natick High School until his retirement.
A man of strong convictions, work ethic and his catholic faith, Jim loved nothing more then being home with family. His beloved wife Cecilia, his 9 children, Patricia Robidoux & her husband Greg, Eileen Cate & her husband Jeff, Sharon Ghio & her husband David, David & his wife Marsha, Paul & his wife Robin, Edward, Kevin & his wife Kelley, Stephen & his wife Jean, Jim & his wife Susan, his cherished 16 grandchildren, 6 great grandchildren, his brother Charles, and many nieces and nephews. He was predeceased by his brother Richard.
Family and friends will honor and remember Jim's life by gathering for visiting hours in the McCarthy, McKinney & Lawler Funeral Home, 11 Lincoln Street in Framingham on Sunday, August 18 from 2 to 4 p.m.
His Funeral Mass will be celebrated in St. George Church, 74 School Street in Saxonville on Monday morning at 10 o'clock.
Interment will be private.
In lieu of flowers, remembrances may be made in Jim's name to the: Framingham Heart Study, 74 Mt. Wayte St. Framingham, MA 01702, www.framinghamheartstudy.org.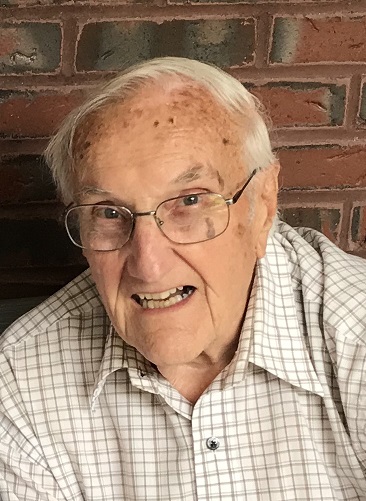 For directions and online tributes, kindly visit www.mccarthyfh.com