5 Things You Need To Know Today in Framingham: Friday, April 12
1 Framingham Public School students have no school today, April 12. It is a preofessionald evelopment day for teachers and staff.
Next week is school vacation week. Framingham Public School students return to class on Apil 22.
2. Framingham Mayor Yvonne Spicer has no public events on her calendar today.
3. Exhibit A Brewing Company will have an empanada food truck tonight at 5 and will have live music from The Oracle at 7.
4. The Framingham of Library is hosting the Library of Things Showcase – The event is today from 11 a.m. to 2 p.m. at the main Framingham Library on Lexington Street.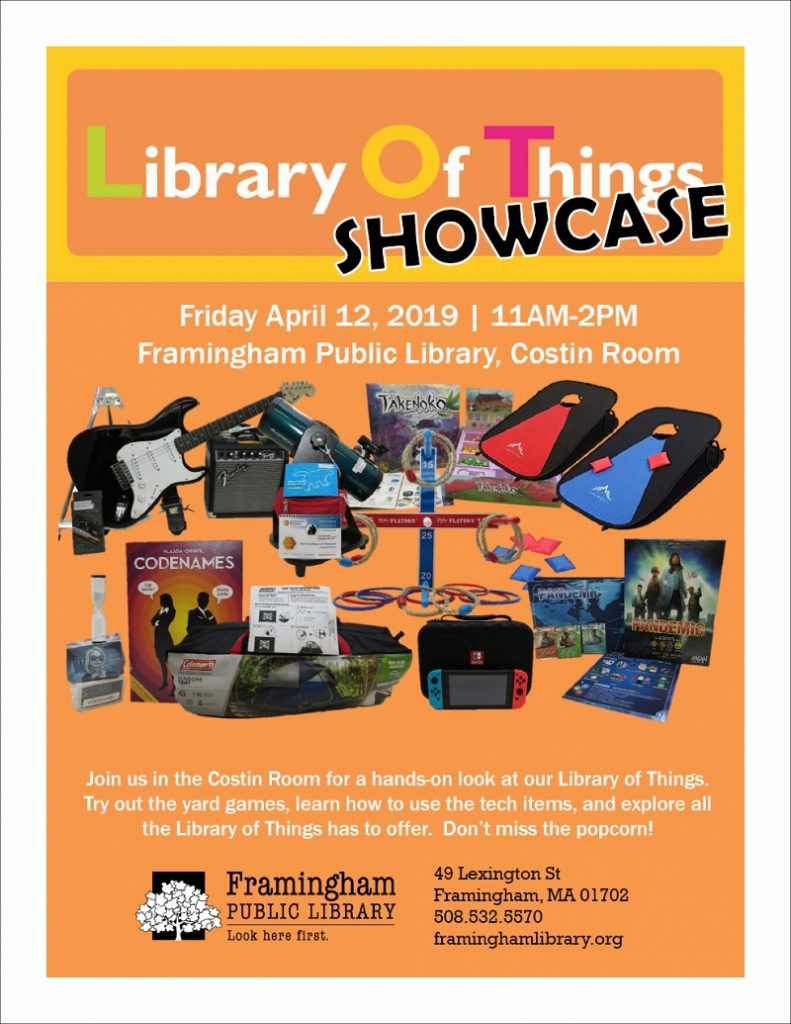 5. FLYERS in action:
Framingham softball will host Dover-Sherborn at Winch Field at the high school at 3;45 p.m.
BONUS: The Heroes Cup hockey tournament is at New England Sports Center in Marlborough this weekend.