Boston Marathon Runner Profile: Tabitha Tucker
Editor's Note: SOURCE is profiling runners participating in the 2019 Boston Marathon, with ties to Framingham, Ashland, and Natick.
***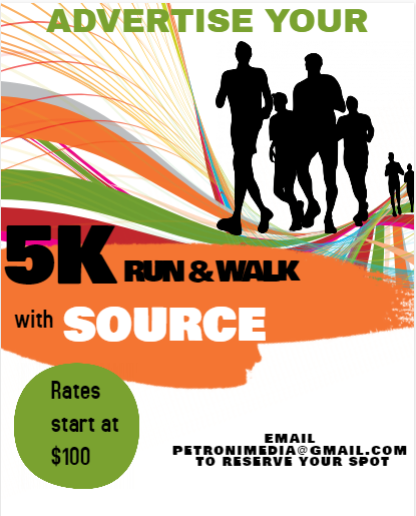 Tabitha Tucker
Hometown: Framingham
Marathon Team: Team Framingham
Is this your first marathon? Yes, very first
Is this your first Boston Marathon?  Yes
Why run Boston? For starters, it is the BEST Marathon in the country!  Having grown up in Framingham and spending most of my youth cheering on runners, it is one of my ultimate bucket list to-dos.
Which charity are you raising money for? Jeff's Place https://www.crowdrise.com/o/en/campaign/jeffs-place-team-framingham-2019/tabithatucker
Why did you pick that charity? It resonating with me.  The work they do with grieving children and their families is absolutely amazing.  I lost 2 cousins before the age of 16.  My cousin, Frankie, was like a second brother.  He had younger siblings who had to deal with the loss of their oldest sibling.  My nephew lost his Mother at the age of 5.  There was nothing like Jeff's Place in his area to help him through the grieving process.
How did you first get into running? I basically forced myself into it!  I had friends who loved it and when I started, my father, step-brother and his wife were really into it.  So, it became a healthy family competition.  I hated at first and then one day, I finally felt the elusive 'runner's high' and became hooked.
Why do you like to run? Life is so busy and chaotic with being a wife, working full-time and raising 2 young boys (Kellen: 7, Timmy: 4).  Running allows me to literally step away and focus on me.  Plus, my boys want to run now too!  They know it is a healthy activity and fun too.  They love the track meets in the summer time at Bowditch.
Tell me something about your training for the marathon: It's not for the weak, that's for sure.  My husband have been amazing and allowing me the time on the weekends for the long runs.  My youngest son, Timmy, hops in the jogging stroller and comes with me on my shorter runs.  He is a great running coach….. yelling at me to run faster!
What is your favorite cross-training activity: I belong to Lifetime, so I have quite a few favorite classes. AMP Cycle, Shred, and Warrior Sculpt are some of my go-to classes.
How do you stay motivated when you don't want to run? I constantly remind myself that this marathon is not just about me.  I made a commit to a wonderful charity and want to reach my goal of fundraising.  Even when I'm tired, I just get out there.  One step at a time.  Sometimes, I feel like I am trudging through concrete, but I just show up and do it!
Music or no music when Running? If music, favorite song? Definitely music!  I love running to old-school hip hop.  Rock my Run app has great mixes that keep me going.
What is your favorite pre-running meal? Oatmeal with banana and honey
What shoes will you wear on Marathon day? Brooks Glycerin 16
What is your goal for the 2019 Boston Marathon? My goal truly is just to finish.  At first, I was putting time goals on myself, but quickly realized they were unrealistic.  Running a marathon is a process.  I just want to complete said process.
Will you wear anything personal or symbolic the day of the 2019 Boston Marathon? My Uncle Timmy is one of my inspirations for running.  He did so in 1986 on less than 3 months training.  He was diagnosed with Huntington's Disease over 10 years ago and is now wheelchair-bound.  He loves Pink Floyd, so I will be wearing a 'Dark Side of the Moon' baseball cap in his honor.
***
Photos submitted to SOURCE