Boston Marathon Runner Profile: Steve Clark
Editor's Note: SOURCE is profiling runners participating in the 2019 Boston Marathon, with ties to Framingham, Ashland, and Natick.
***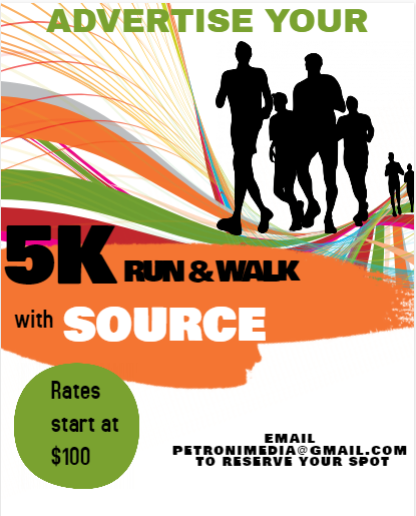 Steve Clark
Hometown: Framingham
Marathon Team: Team Framingham
Is this your first marathon? Yes
Is this your first Boston Marathon? Yes
Why run Boston? I grew up walking down to the marathon every year from my grandparents' house handing out oranges to runners and always dreaming of running someday.  I am beyond excited to run those famous 26.2 miles on Marathon Monday!
Which charity are you raising money for? Jeff's Place,
https://www.crowdrise.com/o/en/campaign/jeffs-place-team-framingham-2019/stevenclark20
Why did you pick that charity? Whenever I hear of a tragedy that strikes a family I always wish there was something I could do to help ease a family's pain.  Jeff's Place counsels children and gives them hope after losing a parent or sibling. At our first meeting I met a young boy that lost his father 4 years ago.  I could see in his eyes he still dearly missed his Dad but also was so happy to share his experience with Jeff's Place. He told me about how much it meant to him to be around others that had lost loved ones also and working together along with Jeff's Place volunteers to grieve and to give hope for the future.
How did you first get into running? Always loved playing sports but honestly hated running for training!  I first heard of the Team Framingham opportunity 3 years ago and was thrilled to be picked on my third try.
Why do you like to run?  This experience may have turned me into a "runner" and love the sense of accomplishment each time out and feel energized.
Tell me something about your training for the marathon: I have learned how to properly stretch and realized I have done it wrong all my life!
What is your favorite cross-training activity: Exercise bike
How do you stay motivated when you don't want to run? Training along the marathon route helps me imagine race day and makes me prepare to be as successful as possible on 4/15.  Our team runs are fantastic!
Music or no music when Running? If music, favorite song? Music most of the time….lot of Rocky soundtrack songs especially when tackling hills
What is your favorite pre-running meal?  Framingham Bakery Pizza
What shoes will you wear on Marathon day? Still undecided
What is your goal for the 2019 Boston Marathon? Would like to finish in 4 and ½ hours but primary goal is to finish and thoroughly enjoy the experience
Will you wear anything personal or symbolic the day of the 2019 Boston Marathon?  Definitely will have something just not sure what yet