5 Things You Need To Know Today in Framingham: Thursday, February 7
1. FLYERS in action: 
Alpine Ski team is scheduled to compete tonight.
2. A proposed marijuana retailer is scheduled to hold a community meeting tonight at the Elks on Union Avenue from 5;30 to 7:30 p.m.
3. Yesterday,  Massachusetts Charlie Baker testified before the House Natural Resources Committee in Washington, D.C. to discuss what Massachusetts is doing to address climate change at the first congressional hearing on climate change in over eight years.
He shared the Commonwealth's bipartisan record of addressing climate change, urging Washington to work across all levels of government in a similar fashion and highlighted some of the Baker-Polito Administration's bipartisan initiatives and cost-effective projects put in place to prepare for the effects of a changing climate and to promote renewable energy.
Click here to read his testimony and his 4-prong plan to reduce greenhouse emissions.
4. Mayor Yvonne Spicer has no public events, according to her calendar.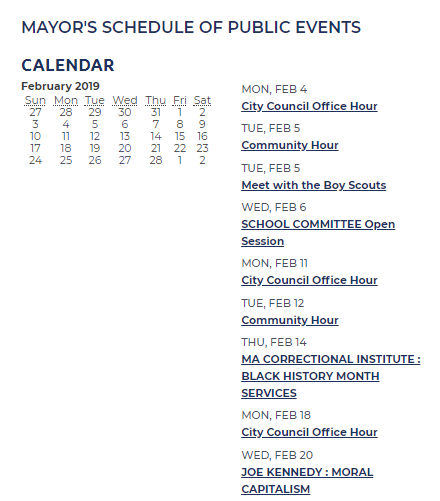 5 CITY of FRAMINGHAM Meetings:
Framingham Planning Board meeting in Ablondi room in the Memorial Building at 7 p.m.
Team Framingham has a meeting at 7 p.m. in Conference room 1 at City Hall.
Framingham EDIC is scheduled to meet in Conference room 2 at City Hall.
Community Development Committee is meeting tonight in the executive conference room in City Hall.